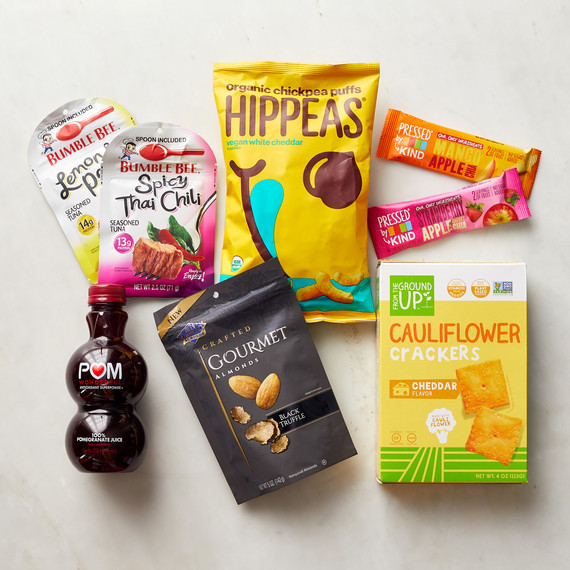 Whether you're flying or on the road, glamping or camping, when you're away from home it's not always easy to bring your food. Here are eight smart options for snacks to buy when you're traveling.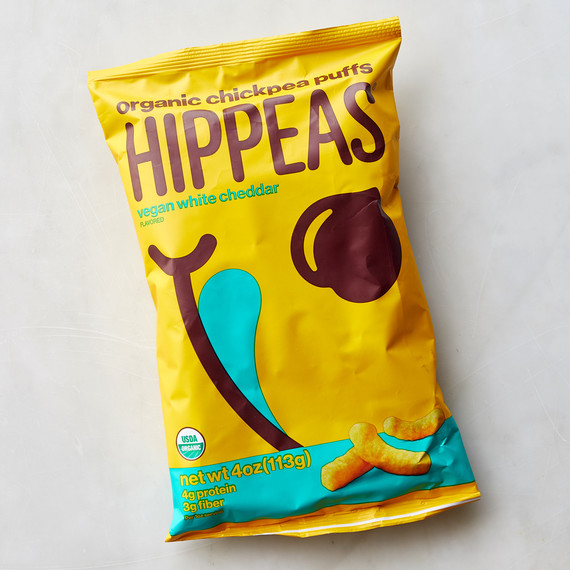 Plant Power
A bag of Hippeas is a road trip essential. These delicious chickpea puffs are organic, non-GMO, gluten-free, and vegan. They have 4 grams of protein and only 130 calories per 1-ounce serving.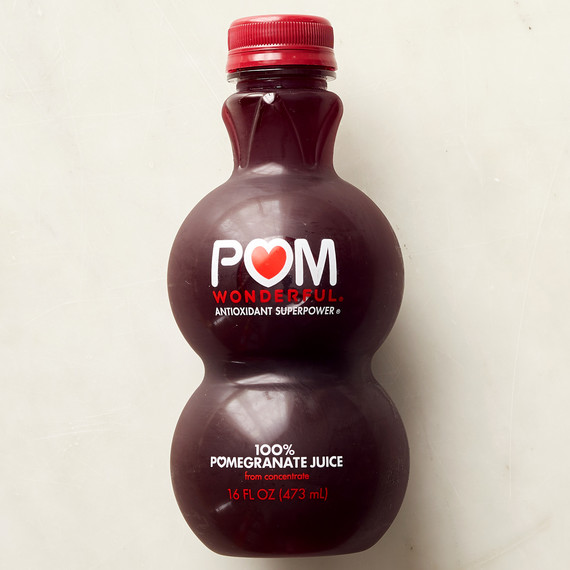 Wonderful Travels
There is nothing more refreshing than a cold beverage on a hot summer day. For a drink that's more than water and a healthier alternative to soda, try POM Wonderful 100% Pomegranate Juice. This slightly sweet, slightly tart beverage is free of added sugars, fillers, or preservatives. Each 8-ounce bottle contains the juice of two whole pomegranates. If you are planning an active adventure like hiking, know that POM Wonderful is a good source of potassium, an important electrolyte for healthy muscles.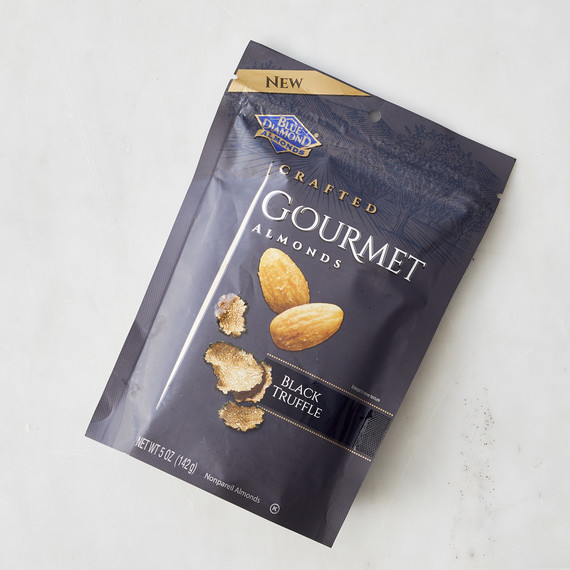 Take It to the Next Level
If you are glamping this summer and looking for a simple way to make the experience just a little fancier (and healthier!), try Crafted Gourmet Almonds from Blue Diamond. They pair well with a glass of wine around the campfire and are easy to carry for a snack during a half-day hike. Each 1/4-cup serving of almonds boasts 3 grams of fiber and 6 grams of protein, not to mention heart-healthy fats.
(LEARN: How to Make Sure You Snack Healthy)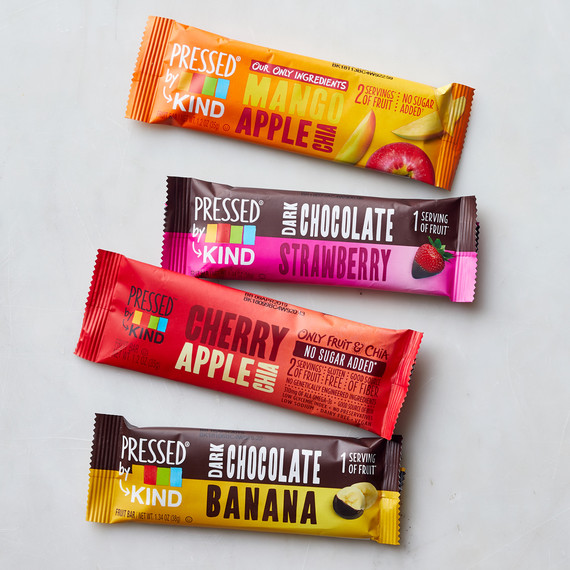 Fruitful
In an ideal world, we'd be able to travel with fresh fruit everywhere we go, but sometimes it's just not practical to tote a banana or a container of berries. Pressed by KIND bars each contain two full servings of fruit, plus ingredients such as chia seeds and vegetables. Pop one in your backpack or carry-on so you've got the good stuff on the go.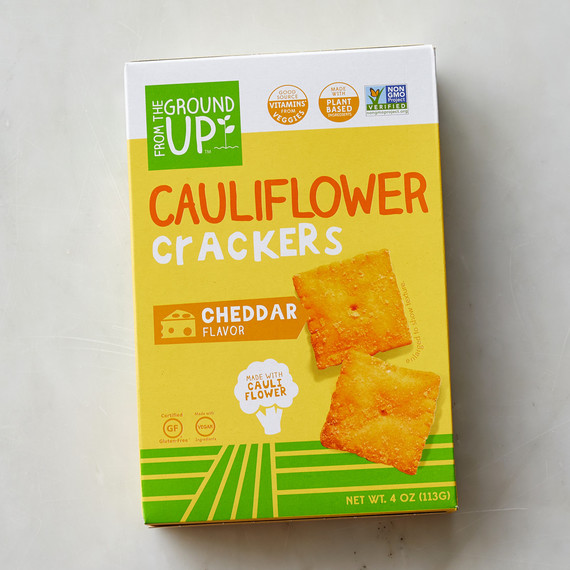 Crazy for Cauliflower 
It's everywhere these days—cauliflower is the new must-have vegetable, and now it's the star of a new better-for-you snack line. From the Ground Up makes cauliflower-based crackers and pretzels that include a serving of vegetables in each 1-ounce serving. These snacks are a great way to get some veggies while you are on the road. Added bonus: both the crackers and the pretzels are non-GMO, gluten-free, and vegan.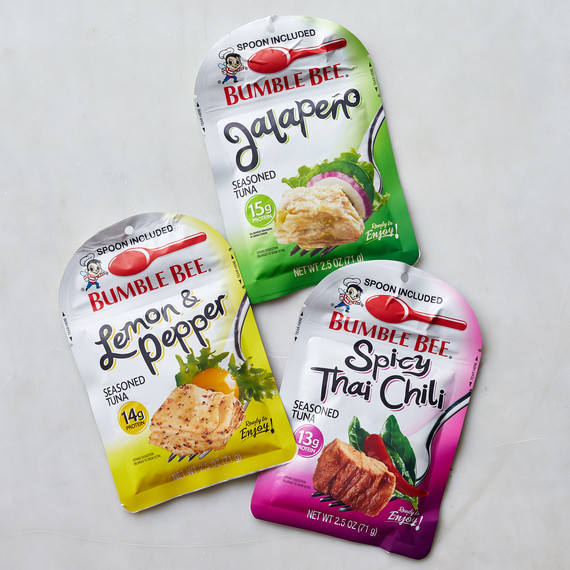 Sea-N-Go
Perfectly portable for summer travels, the individual Seasoned Tuna Pouches from Bumble Bee come with a spoon so you can enjoy them straight from the pouch or spoon onto your favorite cracker. Try the Lemon Sesame & Ginger variety—it has 70 calories and 11 grams of protein per pouch. These convenient packages make it easier to get the two to three servings of seafood per week recommended by dietary guidelines.
(EAT: These Healthy Snacks Before You Work Out)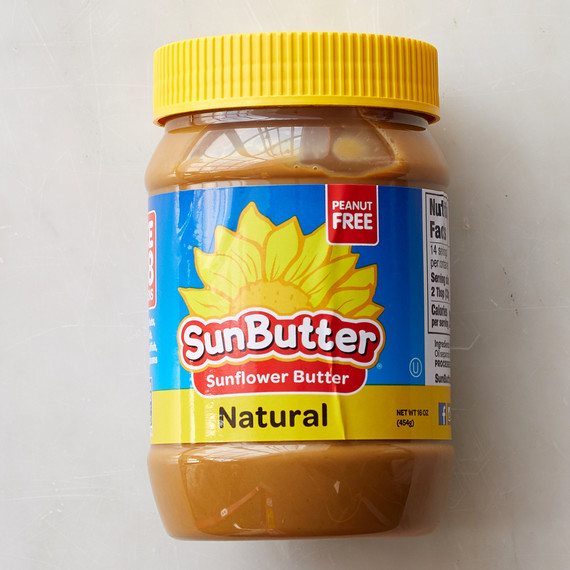 Sun's Out
Whether you're making sandwiches for a road trip or packing snacks for your travels, think about using allergy-friendly foods like SunButter. This sunflower spread packs as much protein as almond butter and is loaded with micronutrients including magnesium and iron. The On-the-Go Creamy Single Cups are easy and convenient for travel—just spread on fruit or crackers and enjoy.
Cookie Comforts
When you're far from home and craving a cookie, try Quest Chocolate Chip Protein Cookies. They boast 15 grams of protein, only 1 gram of sugar, and only 4 net carbs. Think of them as a travel insurance policy: a pack in your bag is guaranteed to make your trip sweeter, even if your flight is delayed. Better yet, pair one with a latte while you're waiting at the gate for your flight to take off.