Martha's going all out for the 10th season of "Martha Bakes." While she loves a classic cookie or simple cake, now that it's been seven years since the show debuted, Martha's ready to take viewers beyond the basics and whip up some truly magnificent, over-the-top desserts (like the pink croquembouche pictured!). While we can't promise that her creations will be easy to make, we can attest that it'll be fun to watch them come together, for bakers at any level. Get a sneak peek at the recipes below, and be sure to tune in for the season 10 premiere of "Martha Bakes" this weekend.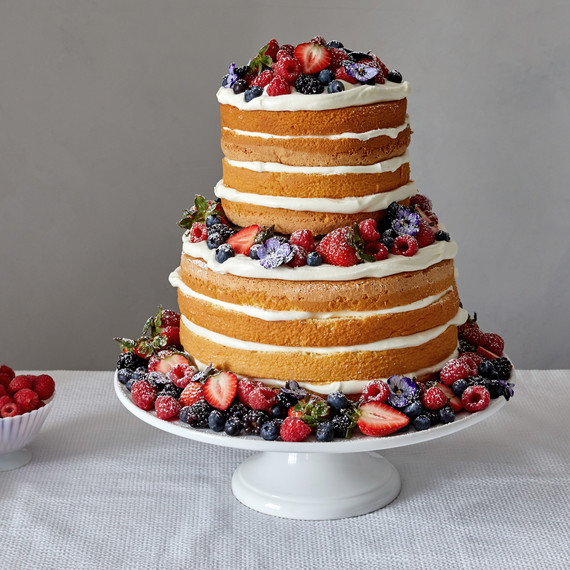 Naked Berry Chiffon Cake
In this towering eight-tiered dessert, a vanilla chiffon cake is topped with another smaller chiffon cake. Whipped cream goes in between each layer, and the captivating cake is finished not with frosting (hence it's naked), but with fresh berries, edible pansies, and powdered sugar.
Get the Naked Berry Chiffon Cake Recipe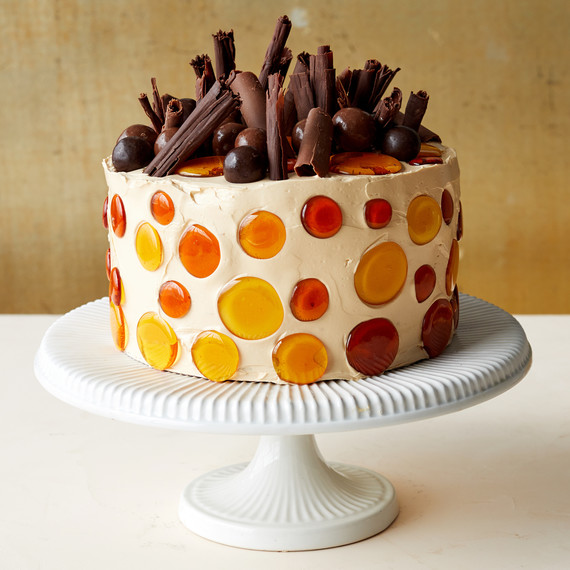 Caramel Chiffon Cake
Airy chiffon cake layers are filled and frosted with a decadent caramel-flavored Swiss meringue buttercream here, then embellished with a mix of store-bought and homemade confections: caramel dots, chocolate curls, and malted milk balls.
Get the Caramel Chiffon Cake Recipe
Woodland Stump Cake
Martha's take on the traditional bûche de Noël (French for Yule log cake) is a guaranteed holiday showstopper. Chiffon cake is rolled and filled with chocolate-hazelnut cream, swathed in chocolate "tree bark," and adorned with candy "mushrooms" and pistachio "moss."
Get the Woodland Stump Cake Recipe