It's that time again; you're thinking about dinner and what to cook. Here's our weekly list of suggestions: dinner recipes that take less than an hour of mostly hands-off time. Some recipes will be much faster than that. We'll suggest what you can do to prep ahead and cut down on weeknight work. On the weekends we switch things up with cooking projects, slow cooking meals, and recipes for entertaining. So visit us every week for dinnertime inspiration.
Monday: Grilled Vegetarian Stuffed Peppers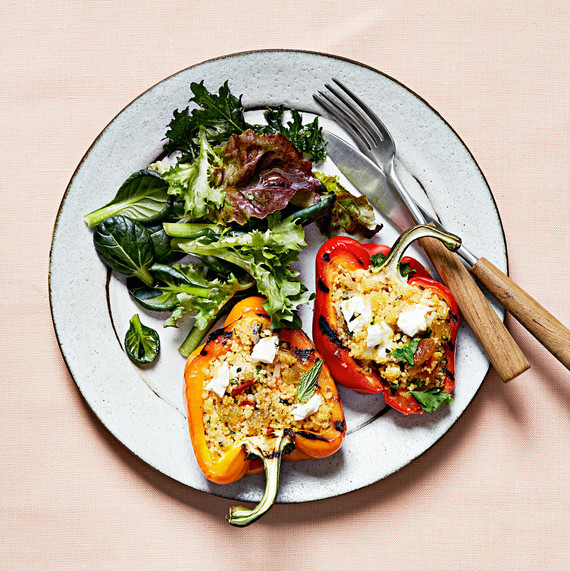 We're starting the week with a clever recipe that uses the grill two ways: direct heat softens the peppers before you stuff them with a delicious mix of couscous, feta, golden raisins, herbs, and tomatoes. Then indirect heat (aka a skillet on the grill) is used to finish these super-summery stuffed peppers. 
Get the Grilled Vegetarian Stuffed Peppers Recipe
Tuesday: Shrimp Cobb with Cilantro-Lime Dressing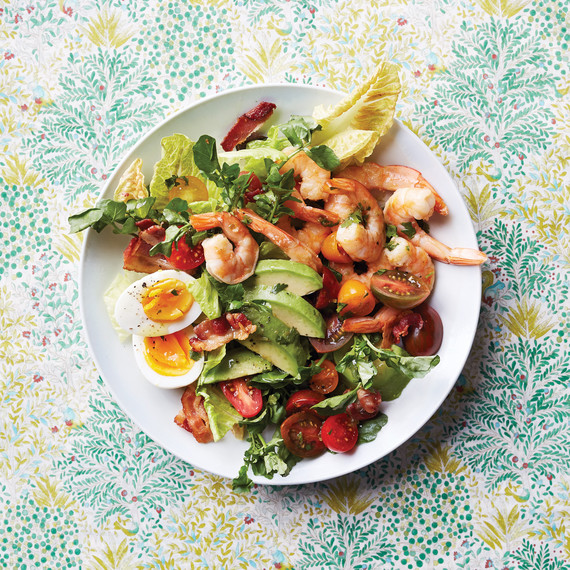 Cobb salad is an American classic and justly so. Here we switch out the usual chicken for shrimp with fabulous results. The bacon, avocado, and hard-cooked eggs remain, and the fresh, new cilantro-lime dressing pulls it all together magnificently.
Get the Shrimp Cobb with Cilantro-Lime Dressing Recipe
Wednesday: Hot Dogs of Course!
Which city or state will you honor with your hot dog today? Chicago (veggie condiments), Cincinnati (chili, onions, and plenty of cheese), New York (sauerkraut and mustard), California (bacon-wrapped), Hawaii (pineapple!), or Wisconsin (bratwurst simmered in beer)?
Try Our Iconic Hot Dog Recipes
Thursday: Grilled Tomato and Corn Pasta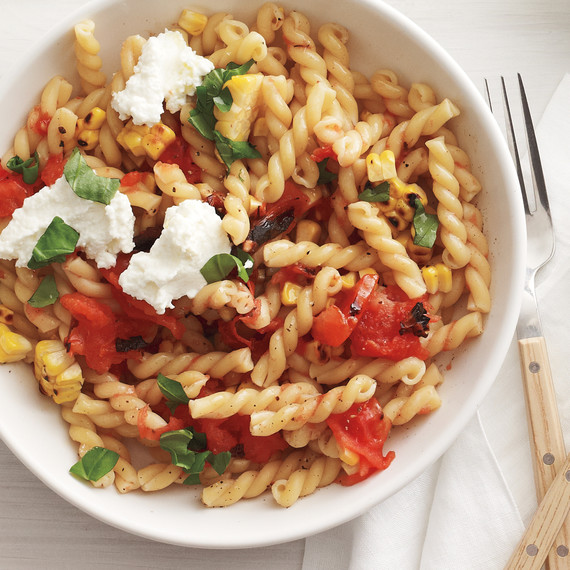 Fast and festive, this pasta dinner suits if you're still in holiday mode or back to work and pressed for time. Plus you get to eat fresh, seasonal corn and tomatoes—that's always a good thing.
Get the Grilled Tomato and Corn Pasta Recipe
Friday: Sirloin and Summer-Vegetable Kebabs with Chimichurri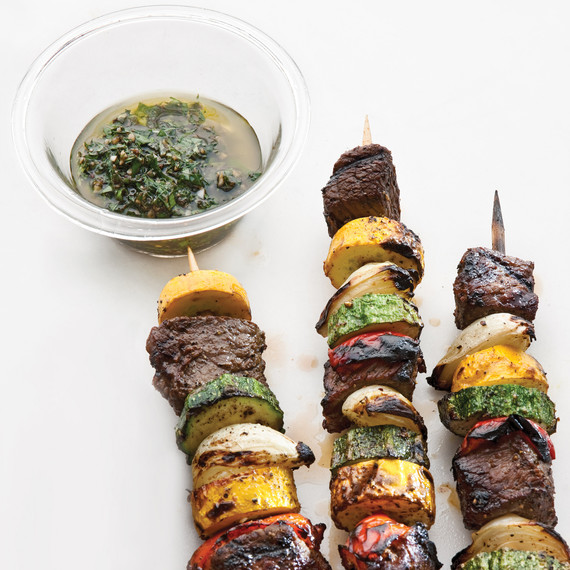 Another colorful dinner: thread veggies and balsamic-vinegar-marinated beef onto skewers, and serve with zesty chimichurri, a thick fresh-herb sauce.
Get the Sirloin and Summer-Vegetable Kebabs with Chimichurri Recipe
Saturday: Grilled Spatchcocked Chicken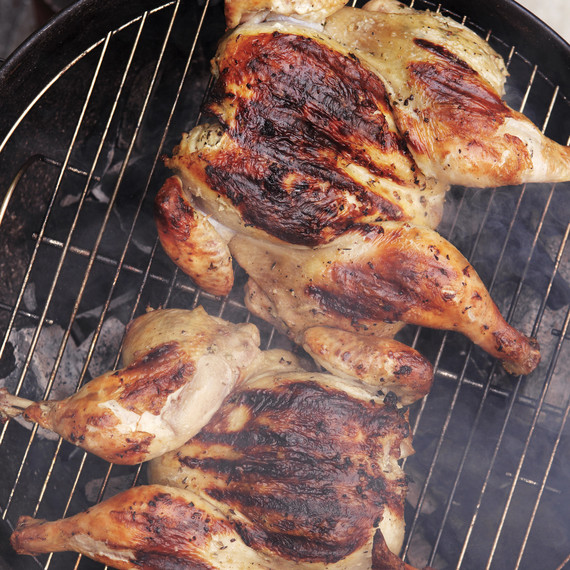 Get the Grilled Spatchcocked Chicken Recipe
Sunday: Grilled-Asparagus, Tomato, and Fontina Pizzette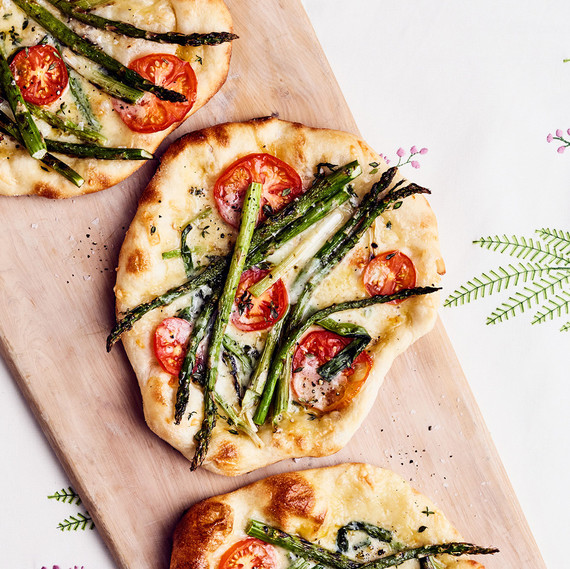 Double this recipe because you know these pizzette will go fast. Pair them with leftover grilled chicken (if you have any!) and a couple of crowd-pleasing salads. Oh, and eat outdoors if you can. (The pizzette come together quickly, but you'll need to make the pizza dough ahead of time.)
Get the Grilled-Asparagus, Tomato, and Fontina Pizzette Recipe