It's that time again; you're thinking about dinner and what to cook. Here's our weekly list of suggestions: dinner recipes that take less than an hour of mostly hands-off time. Some recipes will be much faster than that. We'll suggest what you can do to prep ahead and cut down on weeknight work. On the weekends we switch things up with cooking projects, slow cooking meals, and recipes for entertaining. So visit us every week for dinnertime inspiration.
Monday: Butter-Lettuce Salad with Egg and Potatoes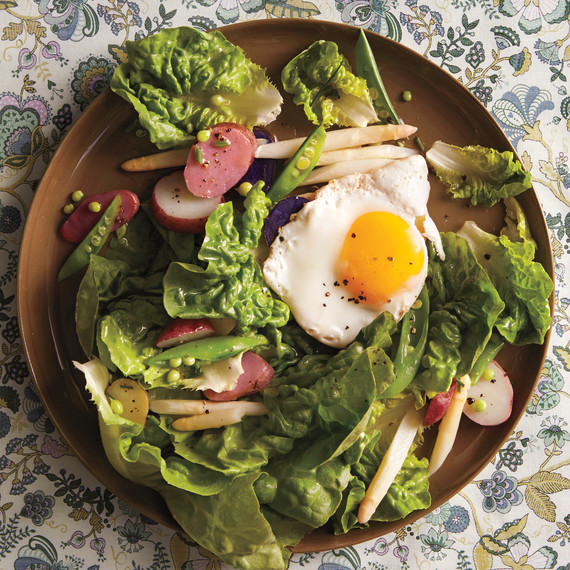 Sunny-side-up eggs and boiled potatoes add heft to this meatless main-course salad of butter lettuce, white asparagus, sugar snap peas, and chives.
Get the Butter-Lettuce Salad with Egg and Potatoes Recipe
Tuesday: Lemon-Ginger Chicken and Green Beans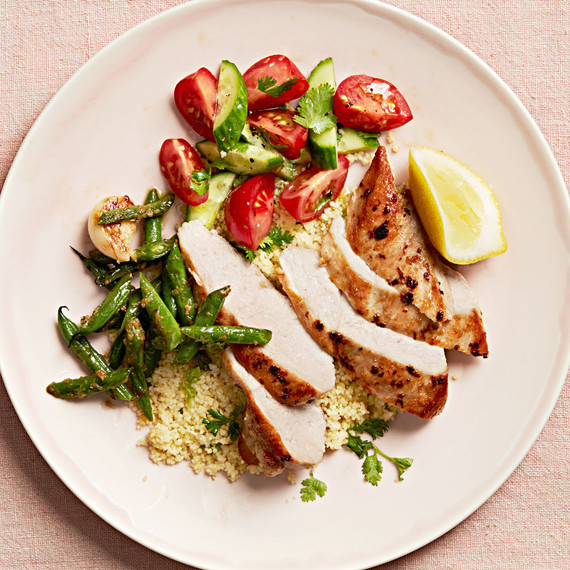 A 30-minute chicken dinner that starts with skinless, boneless chicken breasts: first they're seared, then they're finished in a poaching liquid flavored with fresh ginger (poaching helps keep them moist.) Serve with a fast side of couscous and a crunchy cucumber and cherry tomato salad.
Get the Lemon-Ginger Chicken and Green Beans Recipe
Wednesday: Seared-Tuna Taco Bowl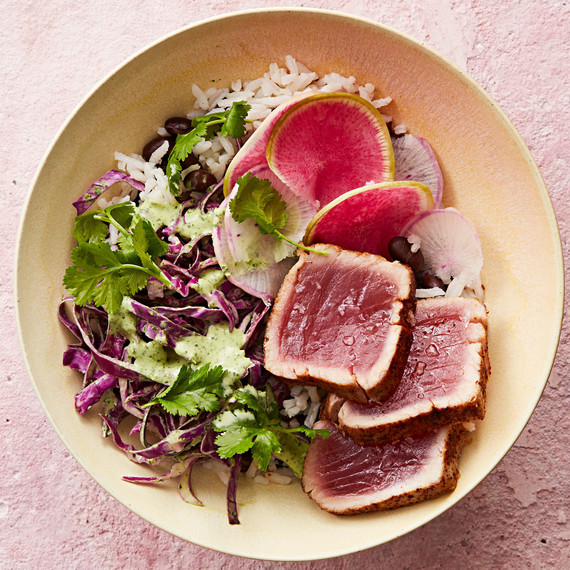 A power bowl meal that will get you over hump day. An economical choice too, as one tuna steak serves four when accompanied by black beans, rice, and a delicious red-cabbage slaw.
Get the Seared-Tuna Taco Bowl Recipe
Thursday: Bacon, Pea, and Fresh Herb Pasta
Friday: Lamb, Tomato, and Mint Kebabs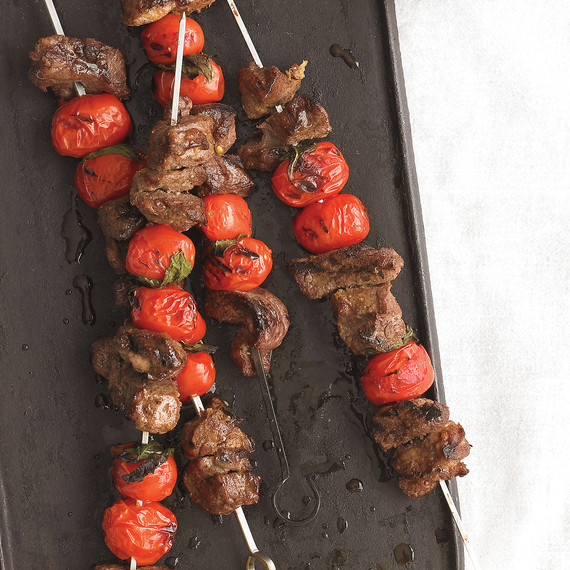 This is a total winner of a dinner, easy and delicious. If you haven't grilled lamb before, you'll really be pleased with these juicy chunks. Mint is the perfect partner and gives these skewers a Greek flair. Serve with a big leafy salad and pita bread.
Get the Lamb, Tomato, and Mint Kebabs Recipe
Saturday: Grilled-Chicken Tostadas with Tomatillo-Cilantro Salsa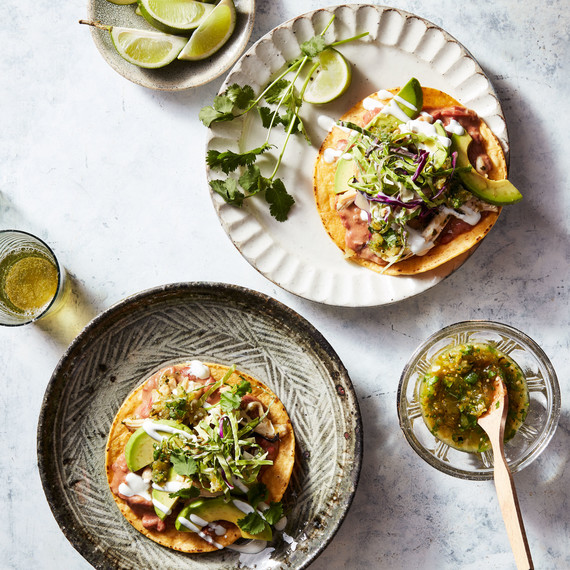 Something a little different tonight. Yes we're grilling and grilling our favorite boneless, skinless chicken thighs, but we're serving them with an addictive tomatillo, onion, jalapeño, cilantro, and lime salsa that's a cinch to make. Cinnamon-scented smashed beans make the perfect side.
(Start the pulled pork tonight for Sunday, it needs to marinate good and long.)
Get the Grilled-Chicken Tostadas with Tomatillo-Cilantro Salsa Recipe
Sunday: Classic North Carolina Pulled Pork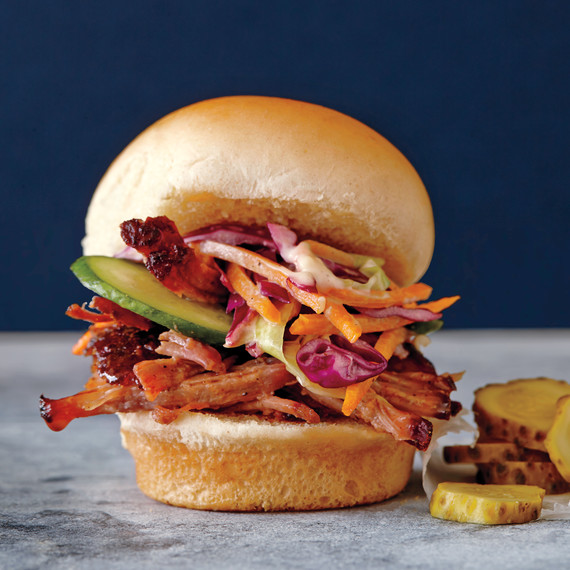 We're getting into the Fourth of July spirit here with slow-cooked pork the North Carolina way. The pork doesn't need a lot of tending, and the smoky, tender results are just right with the sweet and tangy sauce, potato buns, and plenty of coleslaw.
See Step-by-Step How to Make North Carolina Pulled Pork
Get the Classic North Carolina Pulled Pork Recipe