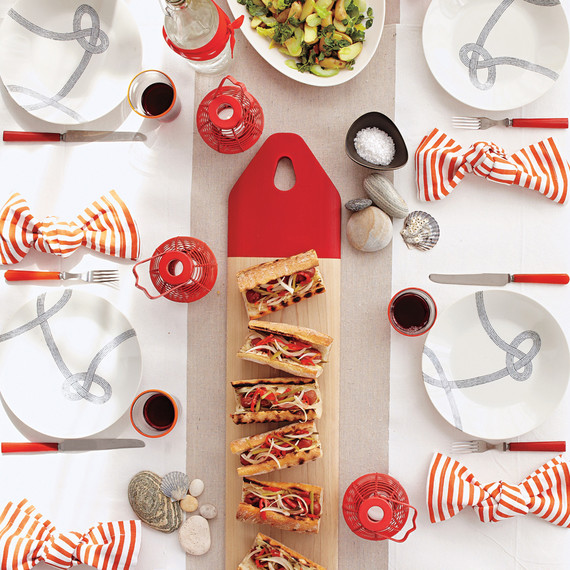 No, it's not passé to serve summer standbys for Fourth of July! Simply give each dish a quick and easy upgrade: Nestle hot dogs in grilled baguettes instead of buns; perk up potato salad with peppery watercress and crisp bacon. Trust us, the results will be just as crowd-pleasing, especially if you bookend them with a round of refreshing cocktails and a simple fruit dessert. Take a peek at the menu below, then get our secrets to setting an elegant Fourth of July table.
The Menu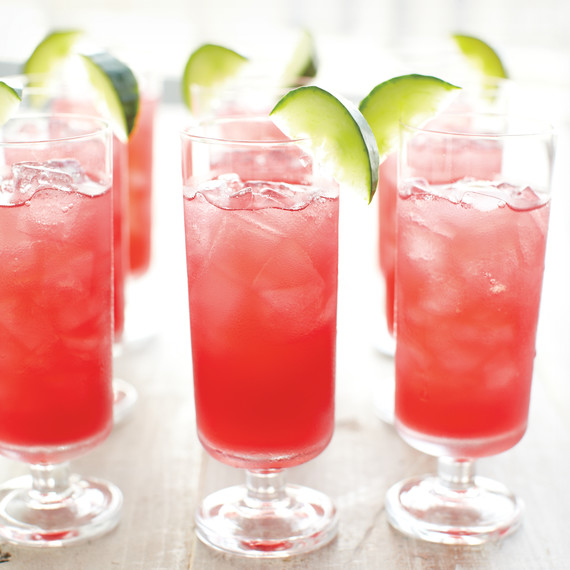 Cucumber Cape Codder
Cape Codder is a fancy name for a vodka-cranberry. Here, the popular cocktail is made more refreshing with the addition of fresh lime juice and cucumber two ways. The veggie is grated and turned into a syrup to sweeten the drink, as well as cut into wedges for the garnish. The best part? You can mix up a big batch in advance and store it in the fridge.
Get the Cucumber Cape Codder Recipe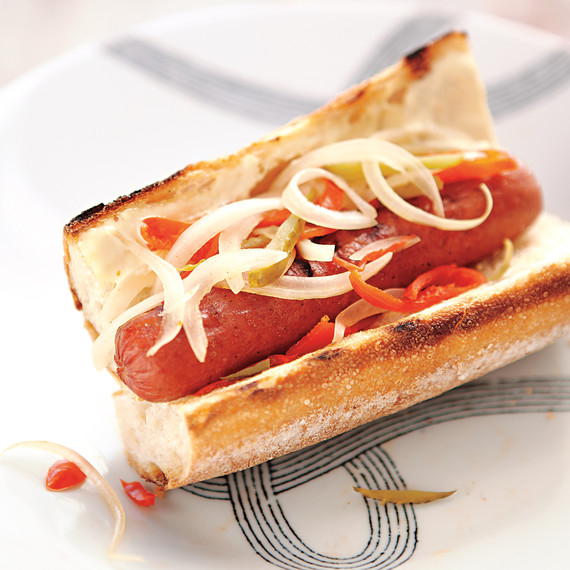 Grilled Hot Dogs with Sweet-Hot Relish
Cornichons, sweet onion, and Peppadew peppers make an irresistible spicy-sweet relish for flame-kissed hot dogs. Pile both onto grilled baguettes schmeared with our test kitchen's favorite condiment: DIY Dijonnaise (mustard and mayo).
Get the Grilled Hot Dogs with Sweet-Hot Relish Recipe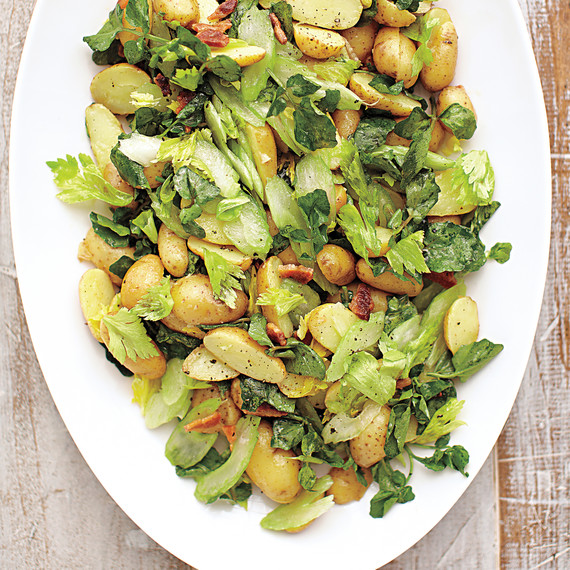 Potato Salad with Celery, Cress, and Bacon
In this lighter, mayo-less take on potato salad, buttery fingerlings are tossed with white-wine vinegar and olive oil while still warm, allowing the bite-size spuds to absorb more flavor. The heat also slightly wilts the celery and watercress, but don't worry, the bacon stays perfectly crisp.
Get the Potato Salad with Celery, Cress, and Bacon Recipe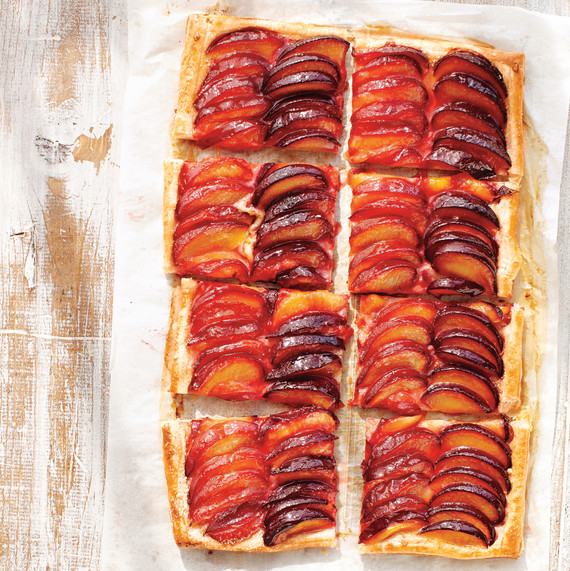 Striped Plum Tart
Flaky puff pastry and toasted almonds form a delicious canvas for ripe summer plums. Alternate between black and red to create a striking striped pattern, then brush with apricot jam straight out of the oven until the fruit sparkles.
Get the Striped Plum Tart Recipe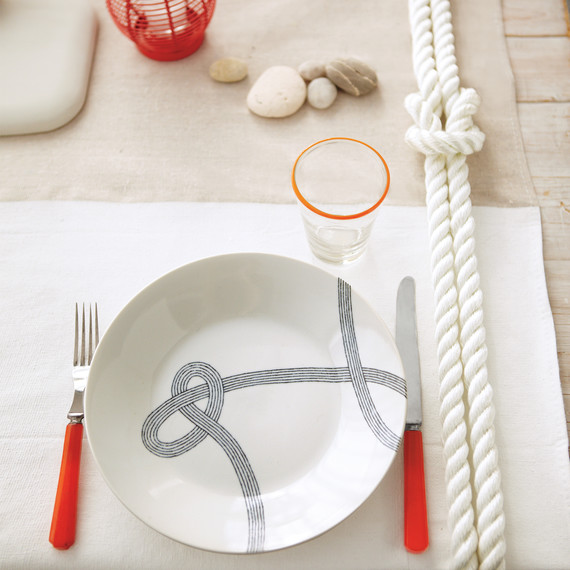 Party Planner
For a holiday table that feels as modern as it does festive, work in maritime motifs, and concentrate on two main hues: red and white.
Be Resourceful
In lieu of a tablecloth, paint a drop cloth from a hardware store and anchor it with rope. Paper boats stand in for saltcellars, while beach rocks and seashells sub for bouquets (elements from nature bring life to any table!).
Choose a Motif
Pick a graphic statement and carry it through. Here, stripes show up on napkins, drinking glasses, the tablecloth, and the serving platter.
Learn How to Create This Nautical-Themed Party Decor