It's that time again; you're thinking about dinner and what to cook. So here's our weekly list of suggestions: dinner recipes that take less than an hour of mostly hands-off time. Some recipes will be much faster than that. We'll suggest what you can do to prep ahead and cut down on weeknight work. On the weekends we switch things up with cooking projects, long, slow cooking meals, and recipes for entertaining. So visit us every week for dinnertime inspiration.
Monday: Asparagus-and-Lemon Risotto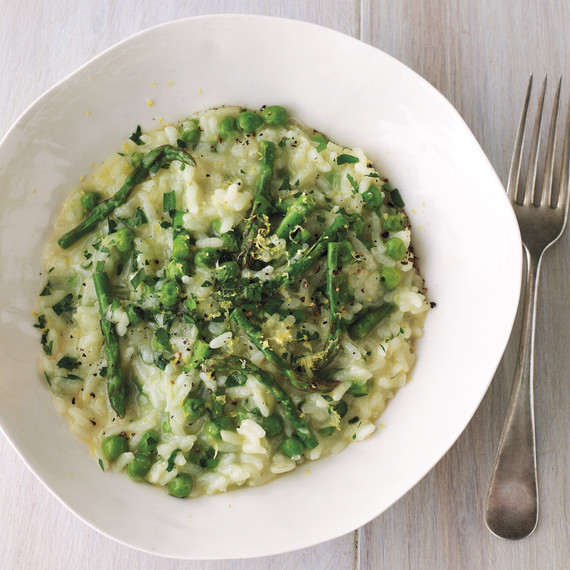 Because summer doesn't start officially until later in the week and because you gotta eat the asparagus while it's around! Here's a classy vegetarian dinner that takes 40 minutes to make.
Get the Asparagus-and-Lemon Risotto Recipe
Tuesday: Cashew-Chicken Kebabs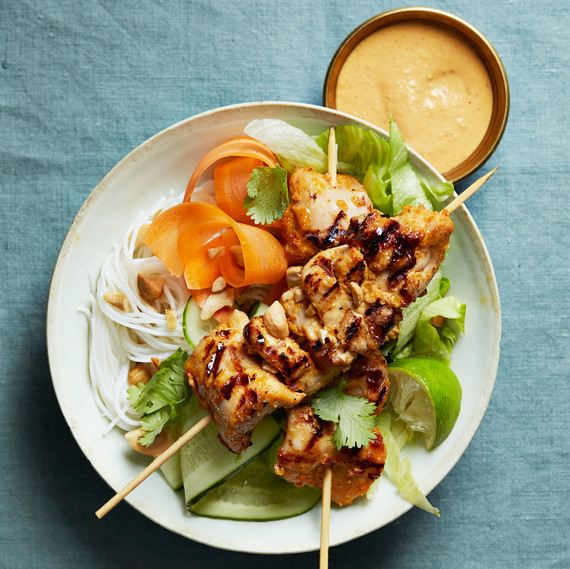 A chicken dinner that's anything but average; the Thai-style cashew-curry sauce serves as both the marinade and dip for these chicken thigh skewers. Round out the meal with rice noodles, shaved cucumber and carrots, shredded iceberg lettuce, and chopped cashews.
Get the Cashew-Chicken Kebabs Recipe
Wednesday: Pork Rib Chops with Sweet Peppers and Basil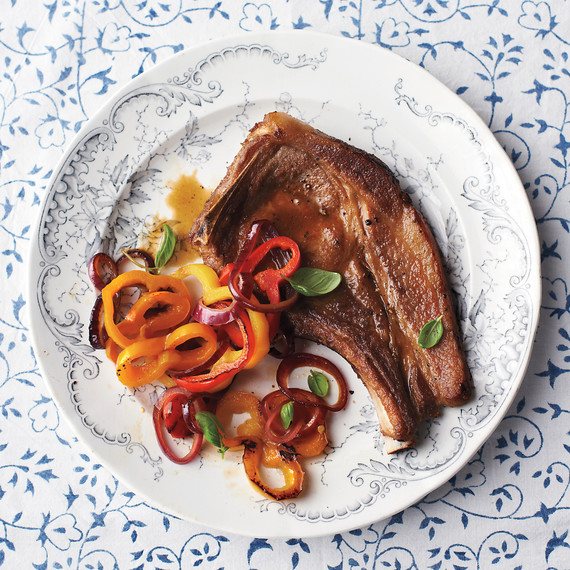 Fast, fragrant, and flavorful, this 30-minute dinner is built around around three basic components: protein (pork), vegetable (bell peppers), and an herb (basil for a blast of summer). Serve with rice or barley.
Get the Pork Rib Chops with Sweet Peppers and Basil Recipe
Thursday: Spaghetti with Sicilian Pesto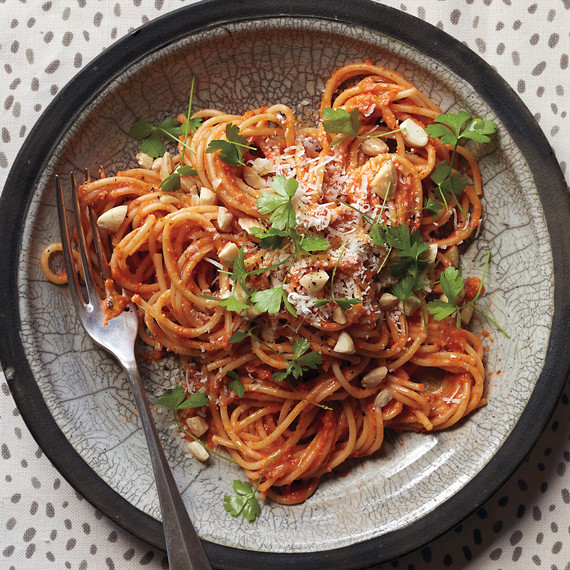 Here's a 25-minute pasta dinner with a pesto that isn't green. The combo of red bell pepper, tomatoes, anchovies, capers, raisins, almonds, and Parmesan cheese makes this meal a delicious mix of flavors and textures.
Get the Spaghetti with Sicilian Pesto Recipe
Friday: Miso Salmon with Asparagus and Carrots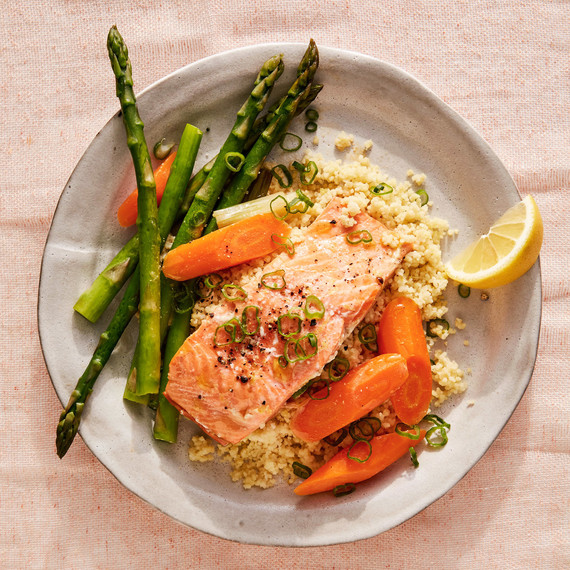 Everyone knows how magical the pairing of asparagus and salmon is. Also consider how fabulous miso is with salmon in this healthy steamed dinner. (And for anyone counting, we're just making the most of what's in season. Consider this the last hurrah of the long green spear before we move full on into celebrating summer produce.)
Get the Miso Salmon with Asparagus and Carrots Recipe
Saturday: California-Style Veggie Burgers
The word in the test kitchen is that this is the best veggie burger recipe ever. It's a blend of steamed spinach, sauteed onion, garlic, shiitakes, and cilantro that delivers a satisfying texture and hearty flavor. Pinto beans add heft and protein. Then bulgur pulls double duty; it's mixed into the patty and used as a coating on the exterior, providing a welcome crunch. Dress it California-style with avocado et al or your favorite fixings.
Get the California-Style Veggie Burgers Recipe
Sunday: Grilled Dry-Rubbed Rib-Eye Steaks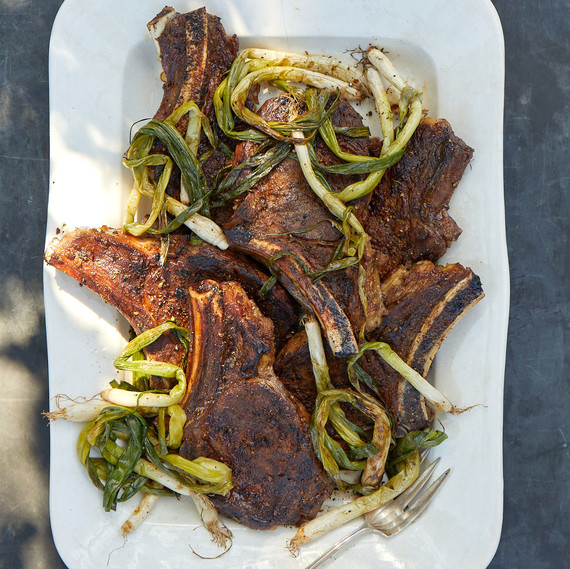 Get the Grilled Dry-Rubbed Rib-Eye Steaks Recipe