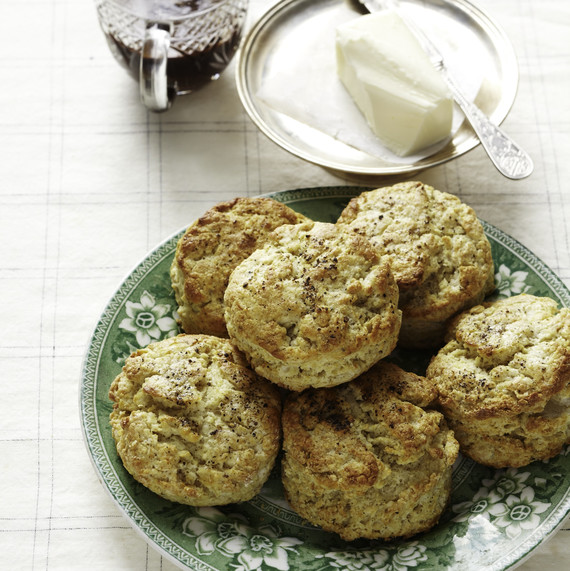 Our recipe for a perfect Father's Day get-together: Mix hearty food with dapper décor. This isn't the time for dainty salads. Take this opportunity to indulge in a stick-to-your-ribs feast. Check out our Dad-worthy brunch menu below, then follow our top tips for putting together a fetching Father's Day table.
The Menu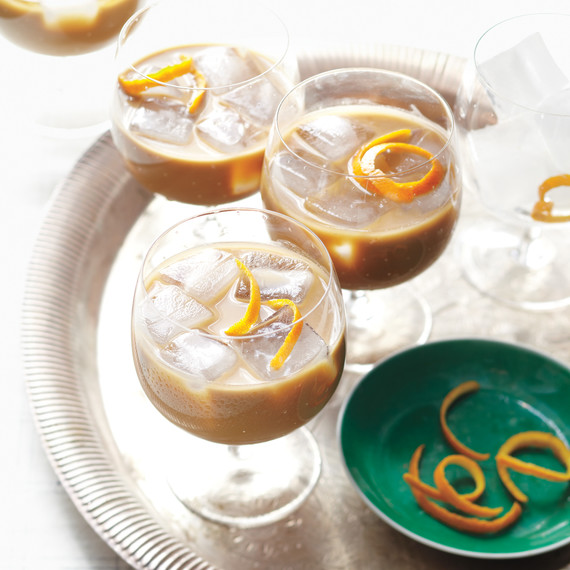 Creole Coffee Punch
Doctor a coffee-chicory blend like the New Orleans favorite Café Du Monde with orange liqueur and two types of milk—condensed and regular—for a party-ready punch. You can mix up the base in advance, then add the ice and orange twists just before serving.
Get the Creole Coffee Punch Recipe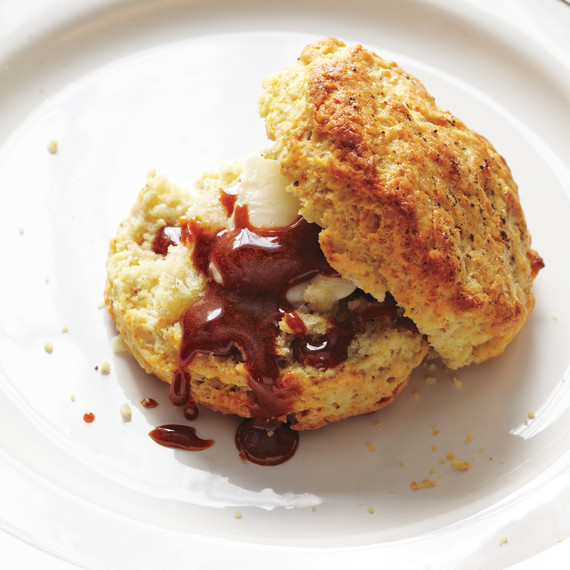 Black-Pepper Biscuits with Sorghum
Freshly ground pepper pulls double duty in these otherwise classic buttermilk biscuits: it goes into the batter and is sprinkled over the rounds before baking. Swap out the usual drizzle of honey for darker, more complex sorghum.
Get the Black-Pepper Biscuits with Sorghum Recipe
Sardou-Style Eggs
Legend has it that this egg dish was first concocted for French playwright Victorien Sardou in the 19th century. It has since become a New Orleans brunch classic, and we can see why: it's an irresistible combination of poached eggs, creamed greens, and artichokes.
Get the Sardou-Style Eggs Recipe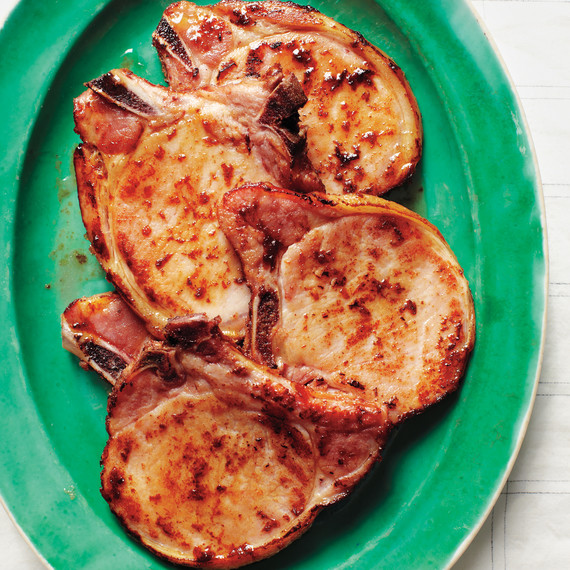 Bourbon-Glazed Smoked Pork Chops
An impressive entree that comes together in just 10 minutes from start to finish! Smoked, bone-in pork rib chops are seared until golden brown, then a mixture of bourbon, mustard, cayenne, and brown sugar is used to deglaze the pan and create a flavorful pan sauce.
Get the Bourbon-Glazed Smoked Pork Chops Recipe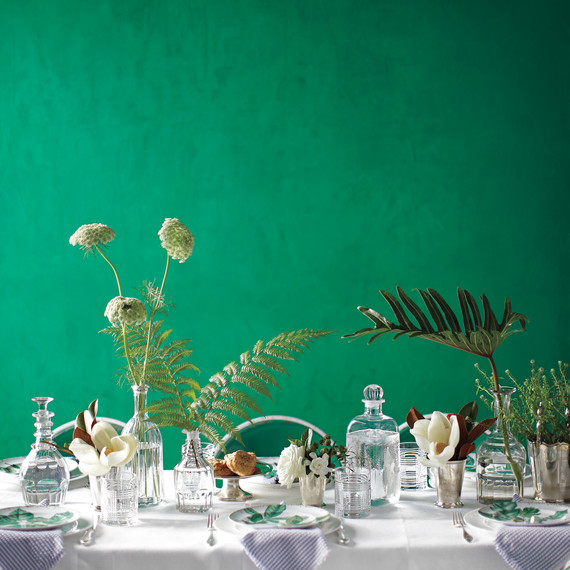 Party Planner
Here's a simple, summery way to celebrate Dad: Set a handsome table using decanters, tumblers, and even an ice bucket or two, all filled with a dramatic mix of garden greenery and understated blooms.
PLAY WITH HEIGHT
Sculptural leaves in glass bottles set off by a few white flowers in julep cups are festive but not frou-frou. Alternate tall arrangements with low bouquets to add texture.
USE WHAT YOU HAVE
In addition to barware, empty liquor bottles with striking silhouettes can stand in for vases.
MIX PATTERNS
Striped napkins offset the floral abundance. We purchased a few yards of seersucker fabric, cut it into squares, and frayed the edges to keep it casual.