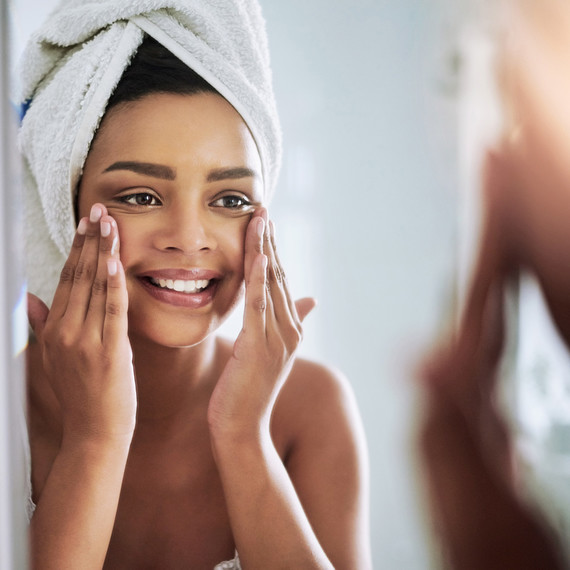 The importance of protecting our skin against the sun on a daily basis; not just when we're headed to the beach; not just in the summertime; has been drilled into our brains. But finding a natural sunscreen that you actually want to put on your face every day can be challenging. In the past, formulas that are marketed as natural (usually meaning they're made with minerals versus chemicals) do not provide the tactile or aesthetic qualities we're looking for in a daily-use product.
No one wants to rub a thick chalky goo or greasy stick on their cheeks and show up to work with the dreaded white residue lingering around. It's bad enough at the beach! Luckily, as our sun protection awareness has grown in the past few years, the formulas on market have improved significantly. "A lot of research has gone into making sunscreens more useable," says David Andrews, Ph.D, senior scientist at the Environmental Working Group (EWG). "Finding something that works for you is a critical point and makes it much more likely you'll use it."  
The sunscreens you'll find highly rated by the EWG, are not only made with safe and effective ingredients, but they're even pleasing to apply. Ahead, we've selected 10 that offer a plethora of skincare benefits and will easily blend into your skin and your morning skincare regimen.
[LEARN: How to Get Rid Of Dark Circles, Under-Eye Puffiness, And Lines]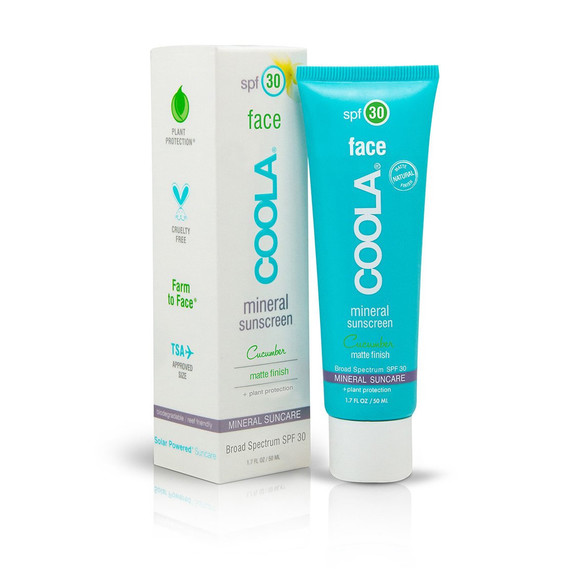 Unlike some mineral sunscreens, using this one feels like a dream. In fact, the matte formula is so soft you may find yourself touching your face throughout the day, just because. Its smooth application—no greasiness or white residue here—feels more like a moisturizer than a sunscreen. But it's doing double-duty (triple?), protecting against harmful UVA/UVB rays, while providing antioxidant benefits, hydrating and reducing shine. It's great for the beach, but also works like a primer when worn under makeup on the regular.
[TRY: Our New Favorite Bronzers]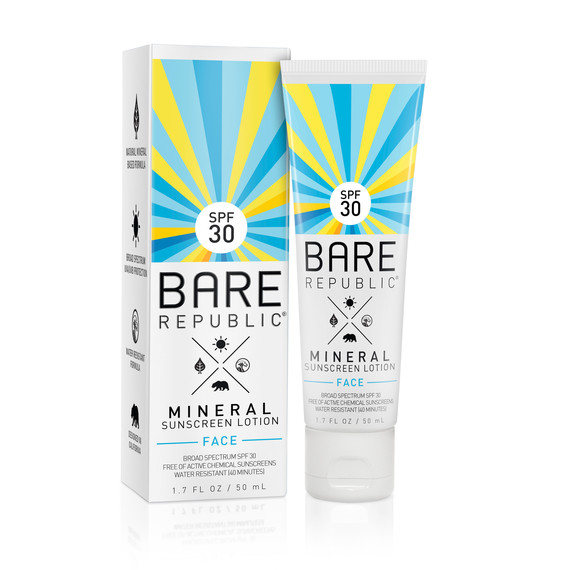 "You can get balanced protection in both mineral and non-mineral products," says Dr. Andrews. "But in terms of EWG's evaluation, mineral products tend to rise to the top of the list and are the most effective." Zinc oxide does an extremely good job of providing balanced protection against sunburn, but also from long-term skin damage that may lead to skin aging and skin cancer. This mineral formula made with natural plant extracts is free of chemical actives, synthetic fragrances, petroleum, parabens, is water resistant for up for up to 40 minutes and will not break the bank.
[TRY: The Best New Skincare Products At The Drugstore]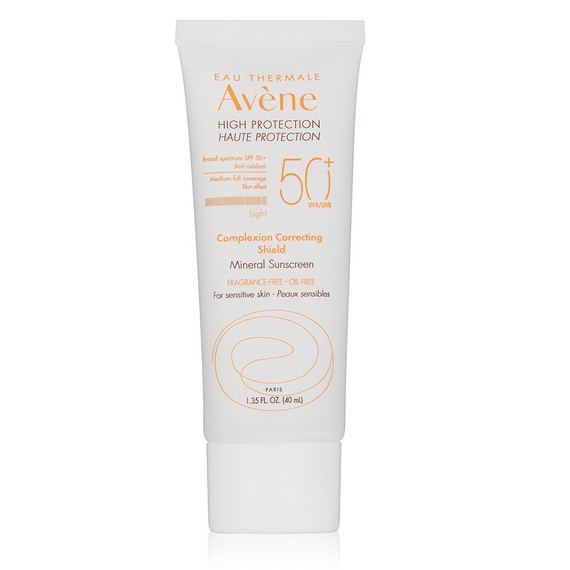 Sometimes you need more than just sun protection, especially if you're looking for a sunscreen to wear every day to work, out to brunch on the weekends and all year long. This beloved French drugstore brand's 100 percent mineral UVA/UVB protection formula also provides color-correcting coverage. Meaning: it evens out skin tone, reduces redness and will give you a smooth and glowing complexion that'll allow you to skip foundation if you go for light coverage.
[LEARN: How To Find The Best Foundation For Your Skin]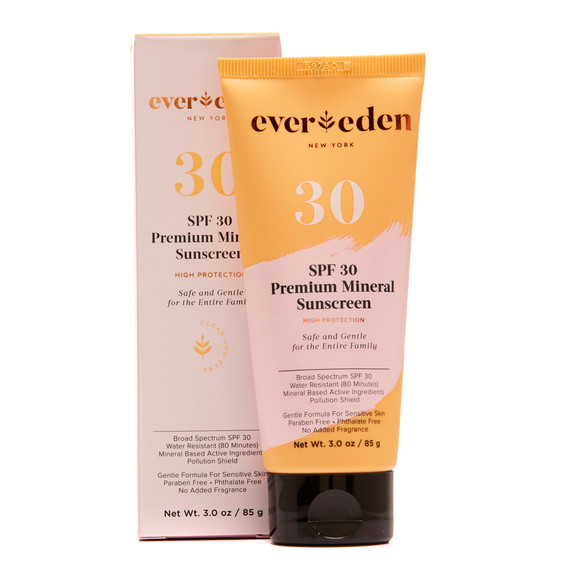 Evereden's mineral-based sunscreen was formulated for babies and children by pediatric dermatologists from Stanford and Harvard—but parents might be the ones to truly take advantage. Adhering to the strictest quality and safety standards, it's sensitive enough for the little ones, but the antioxidant-rich blend of green tea and rose hip seed oil, shea butter and jojoba has a luxurious smoothness that adults go for. It also provides an ever so slight shimmer that gives that I-just-got-back-from-a-day-at-the-beach glow, even if you're stuck in the office.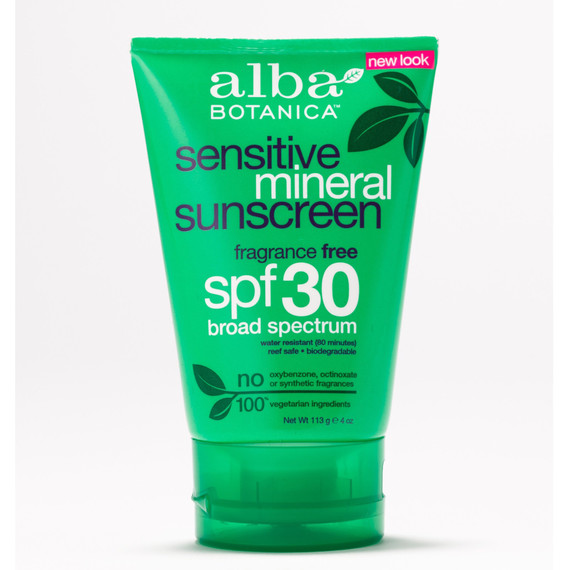 When looking for a sunscreen, Dr. Andrews says to avoid anything with retinol or oxybenzone, which is not only a concern for your skin, but has also been in the news lately for its negative environmental impact on the coral reefs in Hawaii. This mineral sunscreen is biodegradable and reef-safe, plus the fragrance-free formula made with green tea, chamomile and aloe vera is great for those with sensitive skin. It's also so affordable, we recommend it for face and body.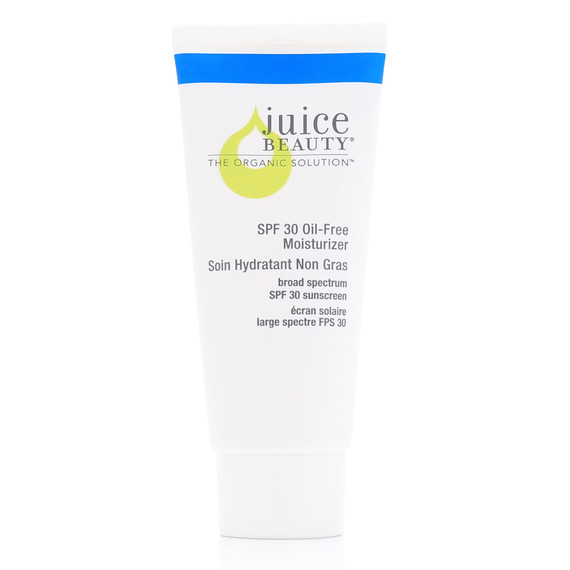 Formulated with aloe and cucumber, this may sound more like an aprés sun product. But the calming and cooling ingredients—which also include vegetable hyaluronic acid, nutrient-rich sea algae and zinc oxide, of course—protect from the sun and help prevent premature signs of aging. This is a thicker formula, but with just a rub or two it sheers out and easily blends into the skin, and will never clog your pores. Plus, one whiff of its subtle aroma will conjure up the feeling of summer even on the most overcast of days.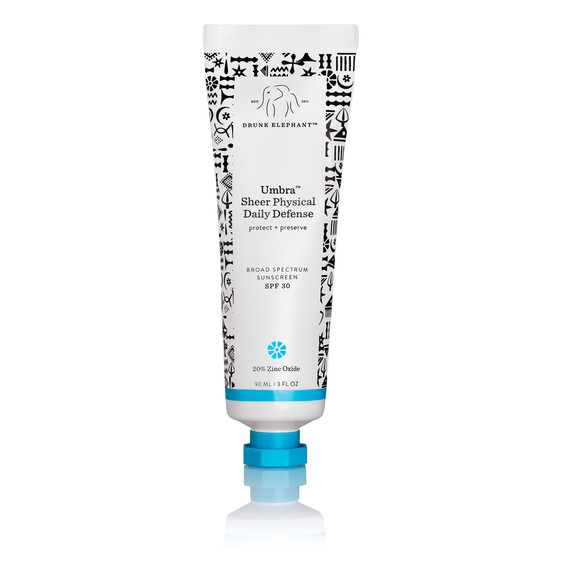 Starting your day with this moisturizing formula will feel more like a treat than a chore.  The sheer physical sunscreen is on the lightweight end of the spectrum, so it's super easy to apply and doesn't leave behind any white residue. It's formulated with potent antioxidants that help protect against free-radicals, and raspberry and Marula oils that hydrate and minimize the appearance of fine lines. It's no wonder it made it to the top of EWG's Best Moisturizers with SPF 2018 list.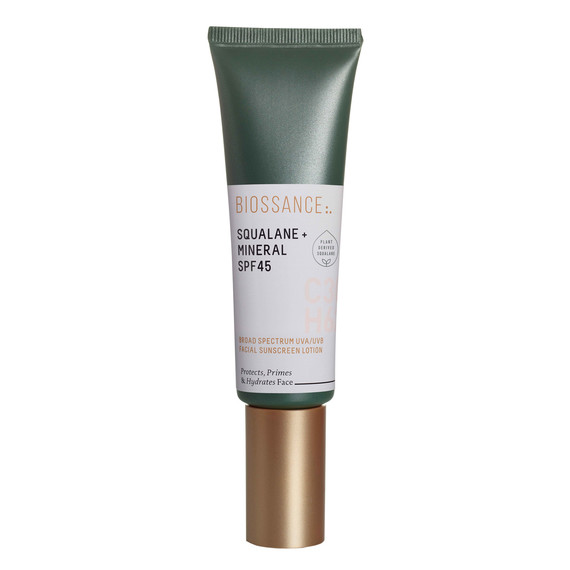 "We recommend people stick with lotions in the 50 SPF and below range," says Dr. Andrews. The FDA has a limit on the amount of UVA blocking ingredients in sunscreens, and that doesn't change when you go from SPF 30 to SPF 100. "Anything over might provide a false sense of security, where people will be more likely to apply less often." This 45 SPF formula is great for a day in the sun or at a higher elevation (be sure to reapply after two hours), but also a welcomed addition to your daily routine. It protects and acts as a makeup primer, will give your skin an extra glow and helps even out your complexion.
Beautycounter is one of our go-to brands for safe and effective products we can trust—and their sunscreens are no exception. This gentle zinc formula made with the antioxidant-rich California Poppy, scores a top EWG rating, is water-resistant and blends in easily and smoothly. Check. Check. Check.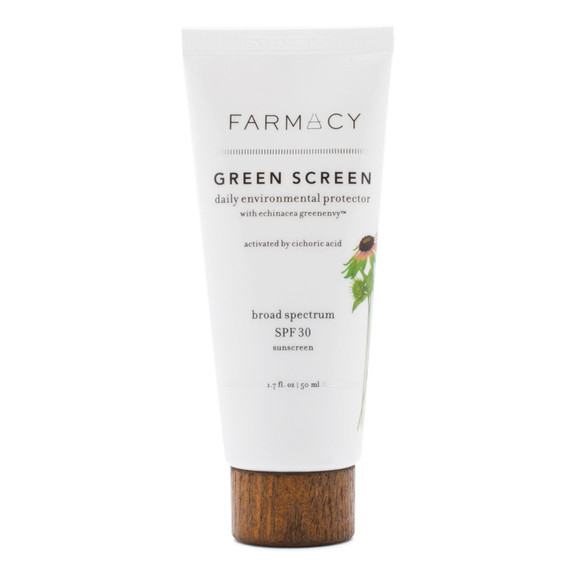 City folks, listen up: Formulated with naturally derived minerals and Echinacea GreenEnvy, which contains a potent free-radical-fighting antioxidant, this sunscreen protects against all environmental factors from the sun to pollution. It's lightweight enough for everyday use, yet powerful enough for any seaside escape. But Dr. Andrews wants us to remember, sunscreen is just one piece of a sun protection strategy. "People should really be cognizant of covering up along with using sunscreen," he says. "Sunglasses, hats and clothing are incredibly important when reducing the amount of sunlight that hits skin or face and provide much more reliable protection than sunscreen."