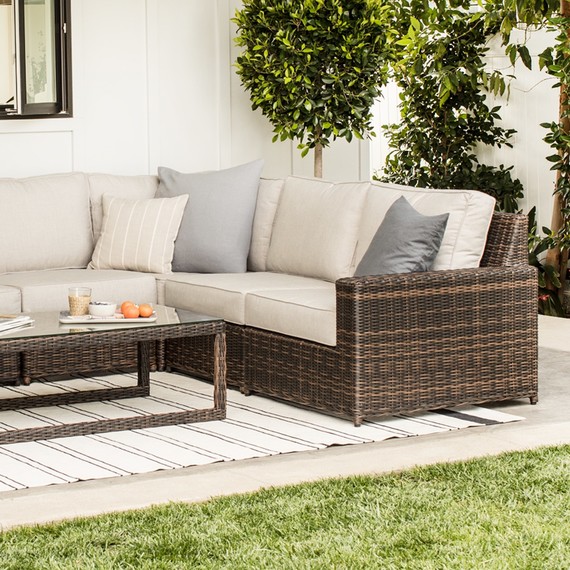 Outdoor furniture isn't cheap. And it's even more of a bummer when you finally decide to splurge on the perfect set only to find out your order will take weeks to arrive. Don't go canceling your outdoor soirée just yet though—Yardbird is here to help. This new direct-to-consumer furniture line delivers stylish and affordable outdoor pieces to your door in just days. But the real reason we're smitten by the brand: These patio sets are made from plastic pollution collected from coastlines around the world.
[JOIN: Us This Summer In Keeping Our Oceans Plastic-Free]
Inspired to upcycle trash into (loungeable) treasure after living in Asia, co-founder Jay Dillon tells us: "It was impossible to ignore the ongoing epidemic of plastic litter on the beach and in waterways. After some research, I learned that five Asian countries actually contribute more than 60% of the garbage in the oceans."
Wanting to find a way to repurpose the plastic, Jay, who started the company with his dad, teamed up with a facility in the Philippines to purchase plastic collected from the coastlines to use in Yardbird's resin wicker collections. To date, Yardbird has collected and incorporated over 30,000 pounds of intercepted ocean plastic in its 2018 collection.
[HERE'S: The Real Problem Behind Plastic Pollution]
Currently, each resin wicker piece—which looks and feels like the high-end woven loungers you already love—is made from 50% recycled plastic. Next year, the company plans to up that percentage to 70%.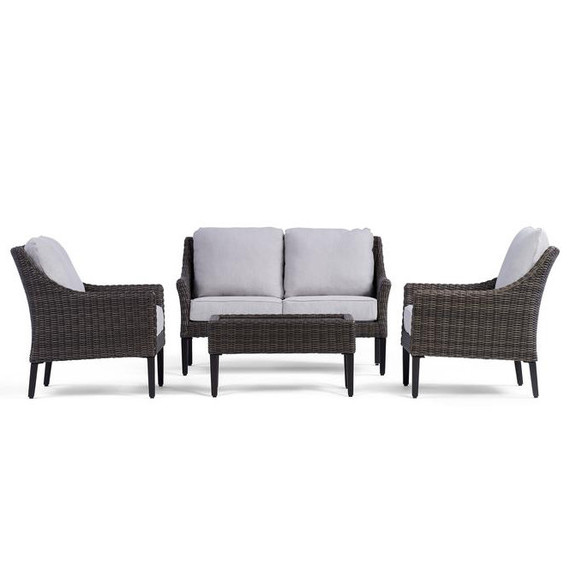 How does it work exactly? First, the plastics are collected by local collectors and brought to recycling facilities. The intercepted ocean plastic is then chopped up, washed, and pelletized before being colored with natural dyes. Finally, it is molded into resin wicker and hand-woven onto rust-free aluminum frames. 
The complete furniture line features nine unique collections with something for everyone to accessorize their dream deck. The most popular Langdon sets, with their wide wicker arms and extra plush seating, are a go-to for ultimate summer relaxing while the West Coast-inspired Luna pieces are perfect for minimalist-design lovers. 
The best part: these sustainable options comes at no extra cost to you. By working directly with their supplies and manufacturers, Jay says, "We're able to cut out the middleman and offer high quality [furniture] at a fraction of the price." To help offset their carbon footprint from shipping, Yardbird also partners with carbonfund.org which plants trees to combat climate change. Additionally, 50% of the furniture's packaging comes from recycled sources with Yardbird using 30% less packaging overall, compared to the industry average. 
[TURN: Your Patio Into a Cozy and Colorful Outdoor Lounge]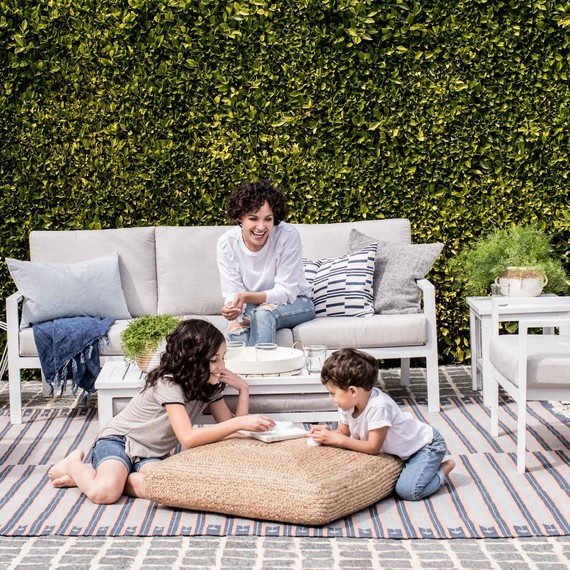 "Yardbird is the first outdoor furniture brand to make sustainable a vital part of our mission," says Jay. "We're committed to an ongoing journey to reduce our carbon footprint within our entire supply chain." 
Lastly, to keep you and the planet happy, each furniture set comes with a three-year warranty. And when you're ready to trade in your set, Yardbird will happily take back their pre-loved products to recycle into brand new furniture. Now, who's ready to throw the perfect outdoor party? (We'll bring the margaritas.)