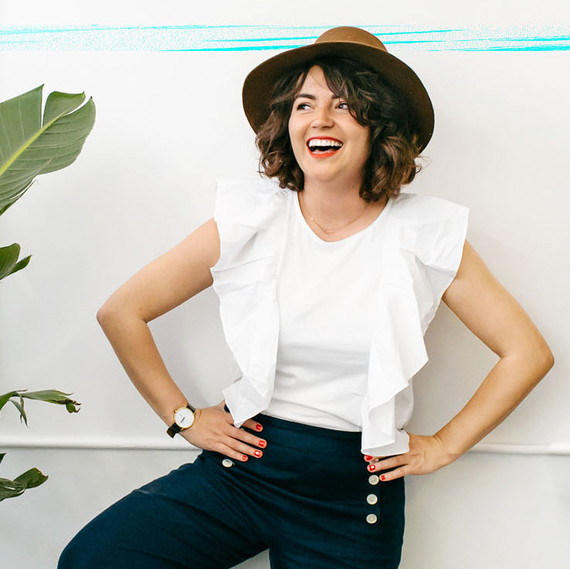 Chefs Nancy Silverton and David Chang and the baristas at Blue Bottle Coffee know the satisfaction of tying on a Hedley & Bennett apron. Made from materials like sturdy American canvas and raw Japanese selvage denim, the colorful, comfortable designs take a beating in the kitchen and look good for years. Bennett came up with the idea six years ago while working as a line cook at a two-Michelin-star restaurant in L.A. Frustrated with the flimsy standard-issue version in her uniform, she decided to make her own. An initial order of 40 has grown into a multimilliondollar business that now sells a range of workwear, all infused with Bennett's "bright, quirky, timeless" sensibility—and her cheerleading spirit. "My purpose was to create dignity and pride in the kitchen," she says. "The aprons stand for all the dreamers, doers, and hustlers in the world."
Bennett's Essentials
"My style mantra is solid, long-lasting basics worn with pops of color."
[STOCK UP: Here Are Martha's Must-Have Tools For The Kitchen]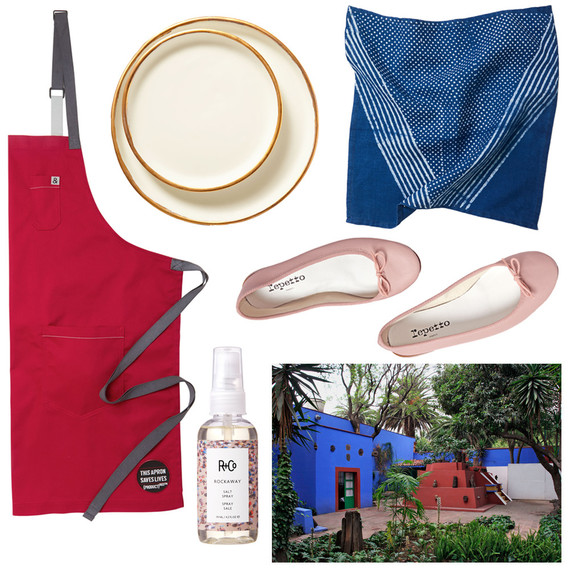 Block Shop Dolly napkins, $14 each, blockshoptextiles.com.
"I use them as bandannas. They're small and lightweight—great for tying around your neck."
Robert Siegel Beaux Gold Rim plates, from $84 each, robertsiegelstudio.com.
"These gorgeous, heavy porcelain pieces are made by a local potter, and not so precious that you can't put them in the dishwasher."
Hedley & Bennett (RED) apron, $98, hedleyandbennett.com.
"I designed it in collaboration with Dominique Ansel to support the nonprofit (RED), which fights AIDS and helps save lives."
Want to call this apron your very own? Enter for a chance to win it on June 7 at win.marthastewart.com.
Museo Frida Kahlo, in Mexico City, museofridakahlo.org.mx.
"It's out of this world. I'm always inspired after visiting."
"Frida Kahlo embraced color—royal blue, red, yellow, green—in such an amazing way."
Repetto Cendrillon ballerina flats, $295, repetto.com.
"They dress up or down, and you can walk for eons in them."
R&Co Rockaway Salt Spray, $26, randco.com.
"It adds height without being stiff like hairspray."
[APRONS FOR A CAUSE: Hedley & Bennett and Dominique Ansel Team Up]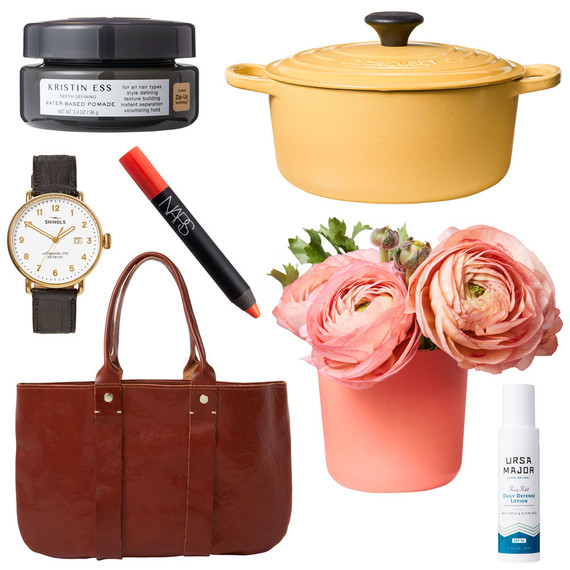 Kristin Ess Water-Based Pomade, $10, target.com.
"To tame my unruly hair, I use a little of this, right out of the shower, for natural-looking curls."
Shinola Canfield watch, $900, shinola.com.
"I like a good-sized face that covers my wrist, so I wear this men's style."
Nars Velvet Matte Lip Pencil, in Red Square, $27, narscosmetics.com.
"It's perfectly matte, but moisturizing."
Ursa Major Force Field Daily Defense Lotion SPF 18, $54, ursamajorvt.com.
"I keep it in my car door console, aka 'beauty cabinet.'"
Clare V. La Tropezienne, $455, clarev.com.
"I recently upgraded to this bag, which holds everything I need—my laptop, some folders, a few zip cases."
Bambino cups, $20 for a set of 4, by-ekobo.us.
"These bamboo glasses do double duty as low vases for ranunculus."
Le Creuset round 4.5-quart Dutch oven, $310, surlatable.com.
"This pot never gets put away. It sits on my stove, ready to cook."
[MAKER TO KNOW: Meet Erin Reitz of the Shelter Collection]