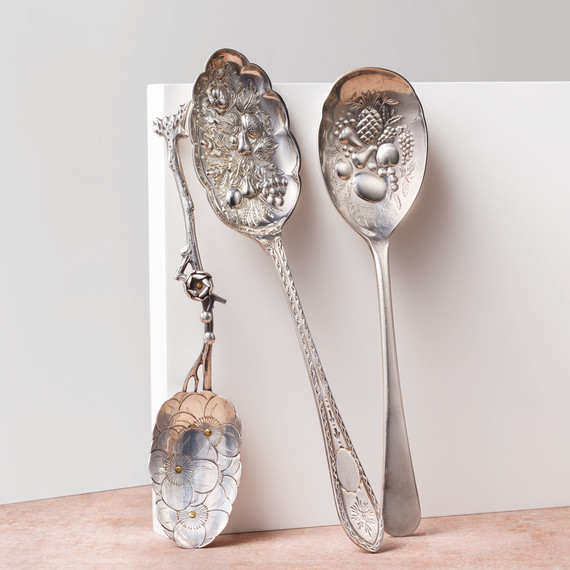 Scoop up the season's best and brightest with an apropos utensil: the berry spoon. These vintage serving pieces, dating back to the mid-19th century, show fruit and flowers at their peak, leaving no doubt as to their intended purpose. (And basketfuls of strawberries and cherries are a dilemma you'll be willing to tackle with one of these elegant spoons.) Silver-plated English versions are still easy to find for $35 to $75 each.
Get Martha's Favorite Strawberry Recipes
Fanciful designs, like the ornate Chinese spoon at left, are rarer, with price tags to match. But they're all ripe for everyday use, since the more often you use silver, the shinier it becomes. You may even find one with a gold bowl intended for citrus fruits, as the acidity can affect silver's finish. Let them beautify your breakfast table, then bring them back out after dinner to dip into meringues, sorbets, and ice cream.
Get Our Best Ice Cream and Sorbet Recipes