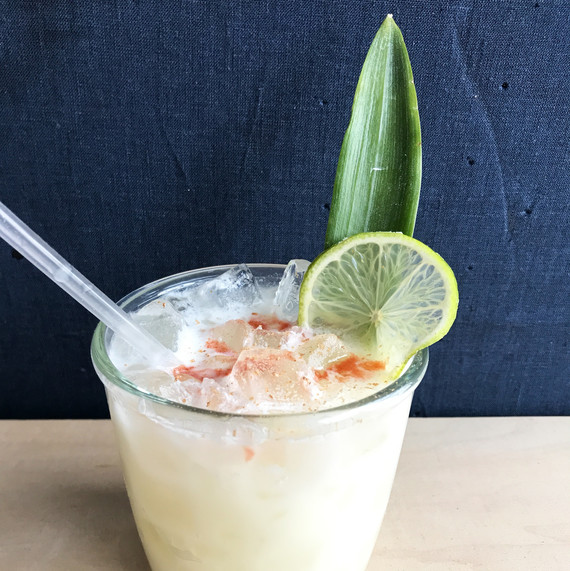 Find out what's been happening in the world of 42 Burners, aka our test kitchen, with our weekly series.
Is there a drink more synonymous with summer than the piña colada? One of the most popular rum cocktails of all time, the tiki favorite never fails to conjure up images of sandy beaches and poolside cabanas. A Los Angeles native, senior food editor Lauryn Tyrell is a longtime fan of tiki bars, which are plentiful in the city (her favorite is the Tonga Hut), but not so much of the piña colada. "I always feel like I want one but then decide against it because it seems too rich and heavy. It's like ordering a boozy milkshake," says Lauryn.
Although legend has it that the cocktail was invented in Puerto Rico (piña colada is Spanish for "strained pineapple"), Lauryn revisited it on a recent trip to Miami. Hanging out by the pool with her husband, the siren call of the piña colada was just too strong to resist. The drink that arrived "was a revelation," says Lauryn. "It was shaken over ice and tasted exactly like a piña colada but was so much more refreshing." Inspired, she came up with her own riff when she was back in the test kitchen.
Get the Shaken Piña Colada Recipe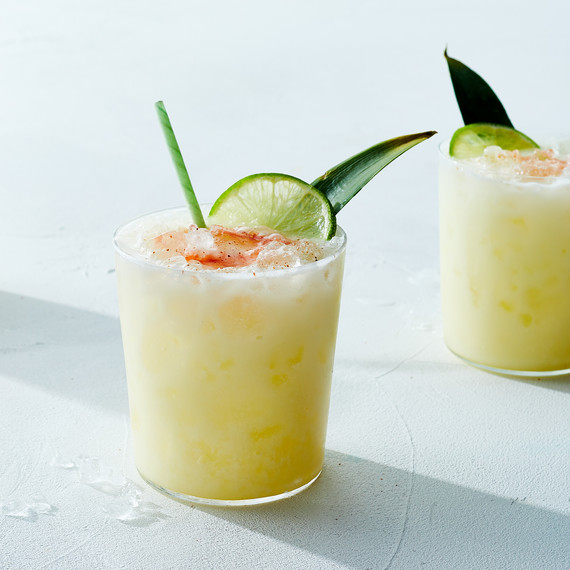 Lauryn's recipe maintains the flavor profile of a traditional piña colada with rum, pineapple, and coconut but lightens things up considerably. It calls for just one ounce each of cream of coconut and coconut milk, so you still get a hint of richness, plus lots of of nice body. It's also shaken, not blended, which simplifies cleanup and eliminates the possibility of separation, which happens often with frozen piña coladas. Crushed ice is essential, both for shaking and serving—if you don't have a fancy ice maker, go the DIY route by pulsing regular ice cubes in the food processor.
Once the drink is strained over ice, it's finished with Angostura bitters, which cuts through the sweetness, cinnamon (bonus points for grating it fresh), lime, and a pineapple leaf (a slice of pineapple also wouldn't hurt). The result is a lighter, fresher piña colada that's the next best thing to a tropical vacation. The recipe can also easily be scaled up, which you're going to want to do based on how quickly the cocktail disappeared in the test kitchen. Trust us, summer entertaining will be a breeze with this reimagined piña colada recipe in your back pocket.
Get the Shaken Piña Colada Recipe