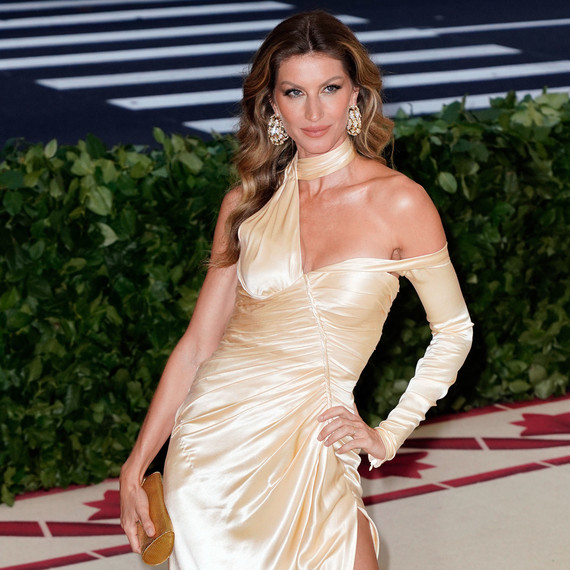 Rihanna's epic priestess look may have stolen the show at Monday's Met Gala—the annual (invite-only) fundraiser for the Costume Institute of New York's Metropolitan Museum of Art—but we're all for one dress in particular: an eco-friendly one. 
This year, in honor of the gala's theme, "Heavenly Bodies: Fashion and the Catholic Imagination", Gisele Bündchen rocked a 100% GOTS certified organic silk and cotton gold Versace dress. And not only was it made free from toxic chemicals, but the fabric was dyed ecologically. Even the zipper was lead, nickel, and colorant-free. Talk about heavenly!
The retired super model has long been a friend to the environment, working with fellow environmentalist Paul Hawken to address climate change issues, and fighting against deforestation.
And while celebrities like Bündchen may make the latest fashion trends look flawless, the textile industry itself isn't always so. From the use of chemical dyes and wasted fabric scraps to the amount of water it takes to make a single cotton t-shirt—2,700 liters—the clothing and textile industry is actually the second largest polluter in the world.
[THESE: 7 Fashion Brands Will Recycle Your Clothes For You]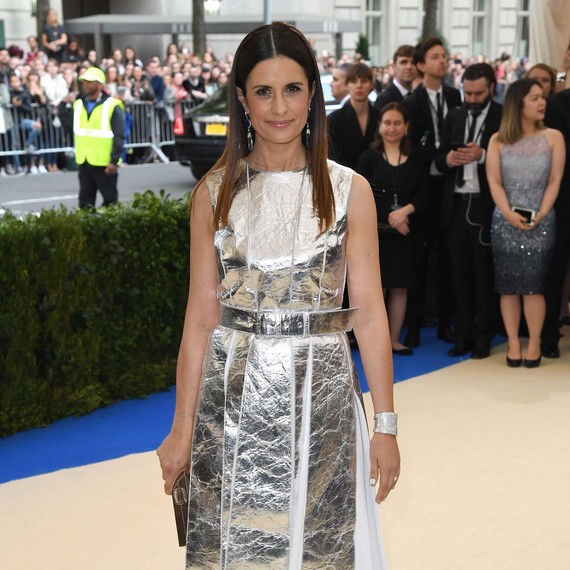 Luckily, Bündchen isn't the first to turn the red carpet green. In fact, this was her second Met Gala participating in the official Green Carpet Challenge, an eco-initiative promoting sustainable fashion throughout Hollywood. The initiative was first launched in 2010 by fellow eco-activist Livia Firth, founder of sustainable fashion consulting group, Eco-Age. Named a UN Leader of Change, Firth herself (of course!) has graced the gala in everything from gowns made out of recycled plastic bottles  and sustainably-sourced silk to her 2017 gown featuring all-natural leather alternative, Piñatex, which uses the fibers of pineapple leaves to create a unique fabric.
[HOW: One Designer is Recycling Your Favorite Fabrics]
In 2016, Emma Watson wasn't afraid to look pretty in recycled plastic either, slaying in a 5-piece Calvin Klein dress made from New Lyfe, a yarn fashion out of 100% post-consumer plastic bottles. The look's lining also featured organic silk and cotton, while the zippers were crafted from recycled plastic, too. Stealing the sustainable fashion spotlight that year were also Lupita Nyong'o, in a glittering, sequined gown made entirely in New York City out of organic textiles and recycled plastic zippers, and Margot Robbie who slipped into an organic Italian-woven silk fabric piece for the event. As much as we love ogling the gala's sea of sequined gowns and sparkly shoes every year, we hope that this star-studded event continues to show just how gorgeous sustainable fashion can be.