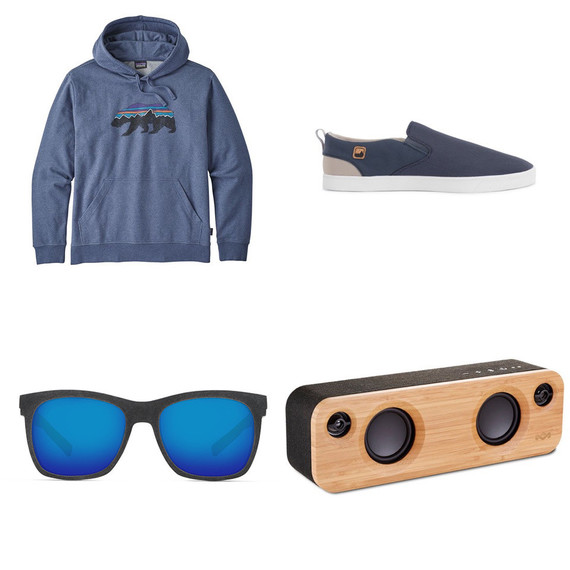 If you're looking to treat your eco-loving dad (or turn him into one), look no further than EarthHero—an online marketplace that's changing how we shop for sustainably-made goods. 
It all began in 2016, after nature-loving founder Ryan Lewis first watched "The Story of Stuff", a critically-acclaimed documentary about consumerism and trash. "It really detailed the whole process of consuming things, from when something is made to how quickly it's thrown away," he tells us. "We make impulse buys, forget them, and we move on. As soon as I learned about how much harm our consuming was doing, I couldn't not do something." 
[HERE'S: What Really Happens To All Your Trash]
Inspired to re-think his family's buying habits, the Colorado native began researching better ways to consume more consciously, from supporting sustainably sourced businesses to choosing products that lasted longer. But it wasn't always easy.
"It's hard to know who you can trust, and who is just greenwashing," he tell us. EarthHero became that solution. Not only can you find everything eco in one place—from reusable bamboo utensils and sandwich wraps to backpacks made from recycled plastic —but you can also easily learn about how your product was made and who made it. 
[OUR: 15 Favorite Eco-Friendly Finds For Your Home]
By partnering with carbonfund.org, EarthHero is also able to be a completely carbon neutral company, offsetting their shipping emissions by supporting reforestation projects. Now, that's some shopping we can get behind. Looking for the perfect gift to show dad—and the planet—a little love this Father's Day? Here's are some of Lewis's favorites: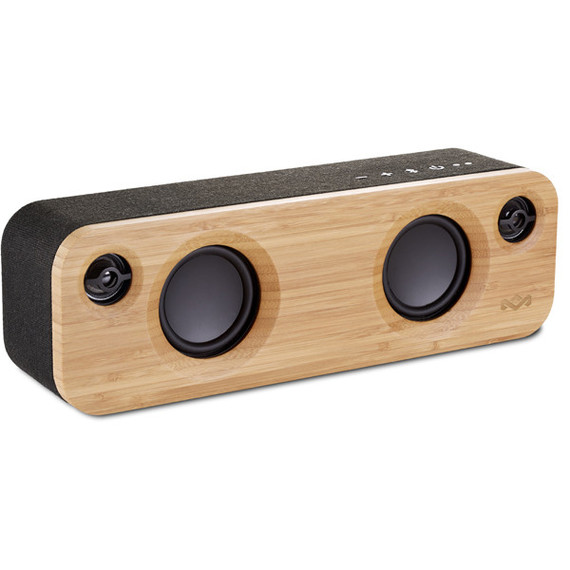 Crank up the tunes while keeping your cabron footprint low? Yes, please. This wireless mini speaker, made out of bamboo, recycled plastic and upcycled hemp, packs big sound power into a portable unit. Plus, with every House of Marley purchase, you're helping to plant trees (with over 25,000 trees planted to date). 
$149.99, earthhero.com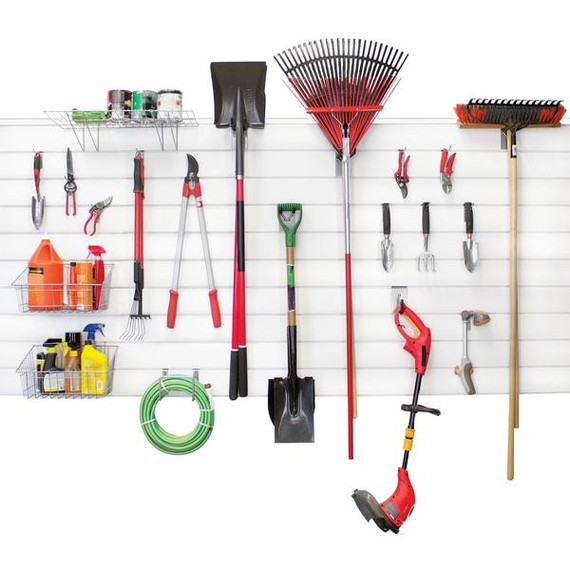 If he spends a lot of time working in the garage, Dad'll love keeping all his tools and gear organized with Proslat's handy wall storage solutions. Made from 90% recycled materials, each Slatwall is simple to install, extra versatile, and has a hidden screw design for a clean finish. Plus, they're built to withstand up to 75 pounds per square foot making them 25 times more impact resistant than drywall. Strong, just like Dad. 
$149.99 for 8x4-foot wall, proslat.com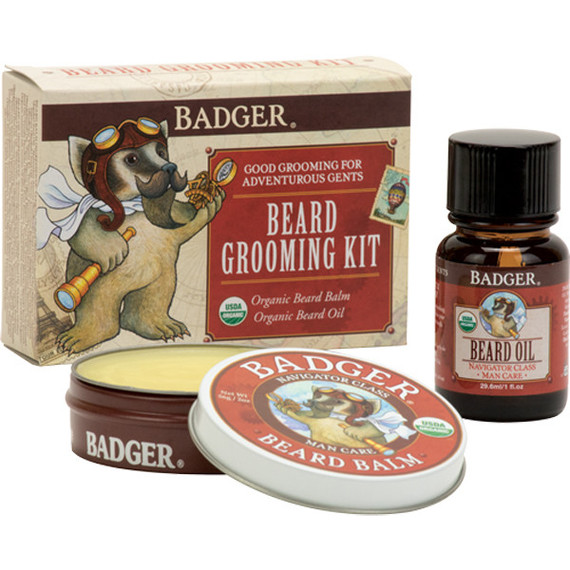 Keep Dad looking his best with these beard-care essentials whipped up by Badger, a New Hampshire family-owned personal care line. The organic oil and balm are made with extra-nourishing ingredients like jojoba oil, sunflower seed oil, and fruity extracts that'll leave him feeling fresh, and never greasy. Even better? Badger never uses chemicals, synthetics, GMOs, parabens, or phthalates. 
$25.49, earthhero.com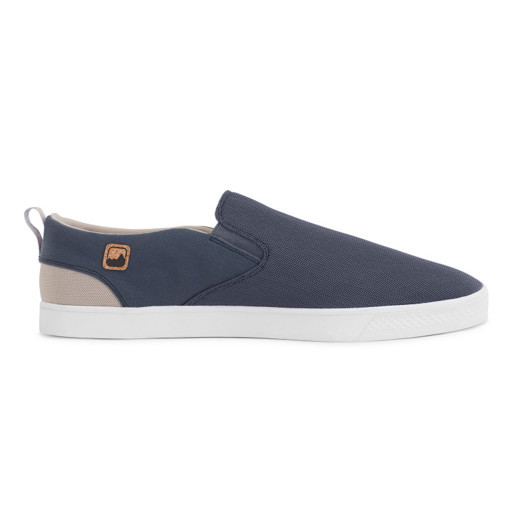 Dedicated to eco-fashion right down to the sole, these shoemakers use fabric made from recycled plastic bottles and all-natural cork to craft their comfy yet stylish slip-on's. "They're pushing the boundaries of sustainability in footware," Lewis tells us. "And they're currently my daily [shoe] go-to!" Better yet, Saola also donates 3% of all sales to environmental conservation groups, like the Surfrider Foundation and One Tree Planted.
$74.95, saolashoes.com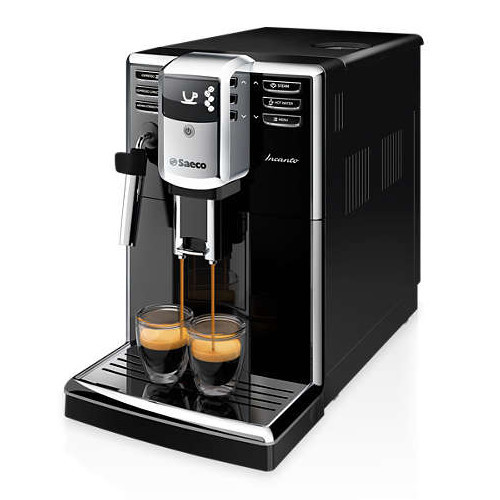 If Dad's crazy for his daily caffeine fix, encourage him to ditch grabbing coffee on-the-go (in disposable cups) and indulge in an at-home espresso machine. This Saeco model is sleek, black, and elegant so it won't cramp your kitchen's style. Plus, it offers everything he loves from his favorite café: a quality ceramic 5-setting bean grinder, classic milk frother for top-notch cappuccinos, auto-cleaning cycles, and even a decaf option. "It prevents me from ever wanting to buy a cup of coffee [on-the-go] and creates zero waste. I also compost the beans!"
$799, amazon.com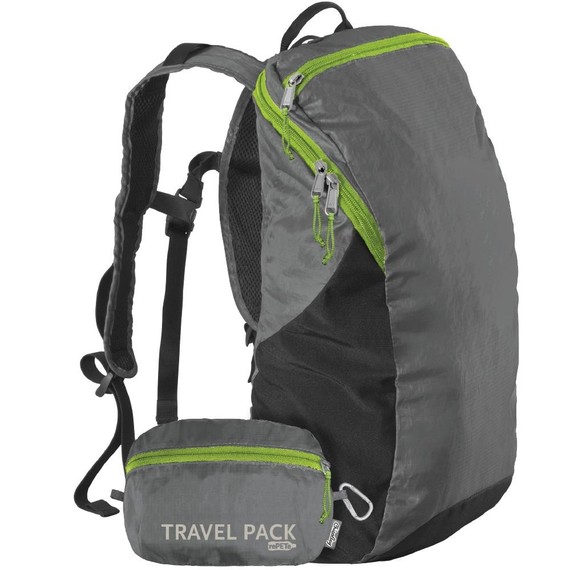 "The ChicoBag is amazing. It's made of recycled water bottles and easily rolls up into itself for light traveling." The carrier also comes with adjustable and removable straps plus extra stretchy pockets for storing keys or water botles. The best part? Once your bag has reached the end of its life, simply send it back to ChicoBag and they'll turn old items into new ones. 
$24.99, earthhero.com
[MORE: Of Our Favorite Eco-Friendly Totes and Bags]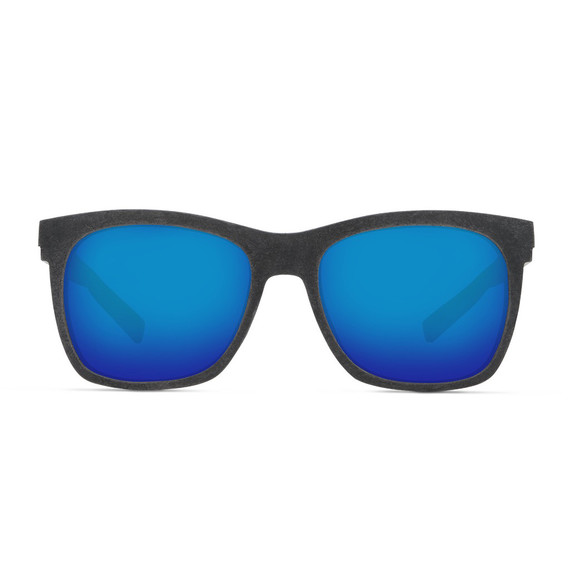 These shades won't just keep the sun out of Dad's eyes, they're also keeping the oceans clean. "Bureo takes abandoned commercial fishing nets to make their sunglasses, skateboards, and more," says Lewis. These frames feature interior rubber temple grips for extra comfort plus a unique textured finish that'll keep him looking stylish all summer long.
$219, bureo.co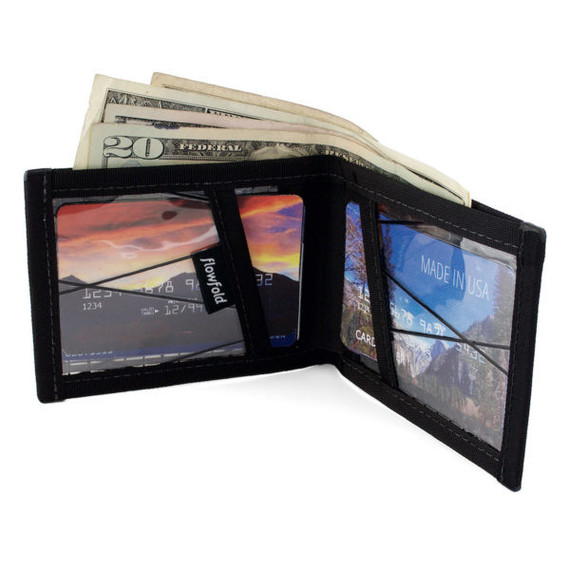 Dad will love having this American-made wallet—crafted out of durable reclaimed sailboat cloth—for stashing his cards and cash. Its uniquely thin, billfold design allow it to hold up to 16 cards without feeling bulky. 
$29.95, earthhero.com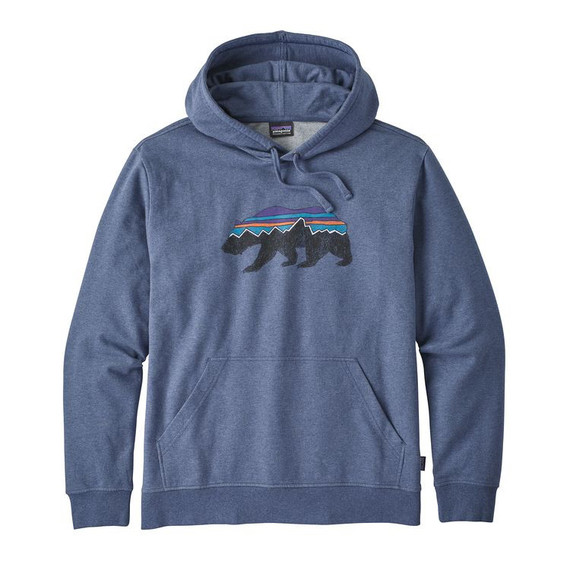 Made from organic cotton, polyster, and spandex, Patagonia's hoodies are about to become Dad's new favorite weekend-wear. The apparel even features custom art screen-printed with PVC- and phthalate-free inks crafted with Fair Trade Certified sewing. "I live in it," says Lewis. "And [Patagonia] is a pioneer of the movement, making stuff the right way. "
 $79.99, patagonia.com
[THESE: Clothing Brands Will Recycle Your Clothes For You]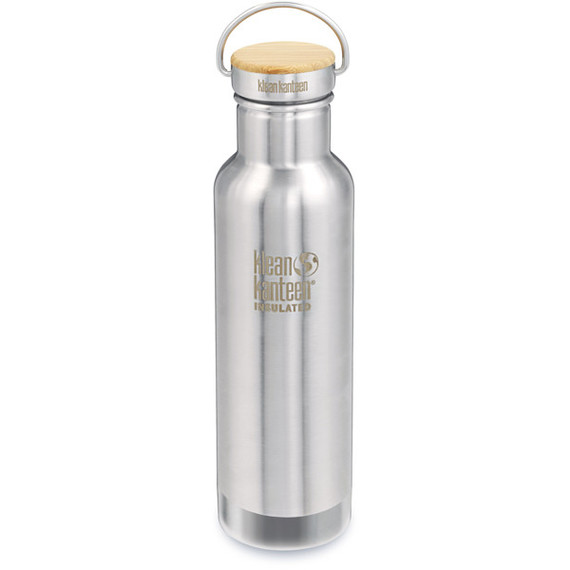 Why not keep him hydrated with a plastic-free, paint-free, hyper-durable waterbottle? Made from only three materials—sustainably harvested bamboo, food-grade silicone, and stainless steel—this no-frills carrier also keeps drinks cold for up to 24 hours, or iced for up to 40, perfect for long hikes or days on the road. Even better, Klean Kanteen is both a Certified B Corp and a member of 1% For the Planet so Dad can trust he's supporting a company that cares for the environment as much as he does. 
$37.25, earthhero.com