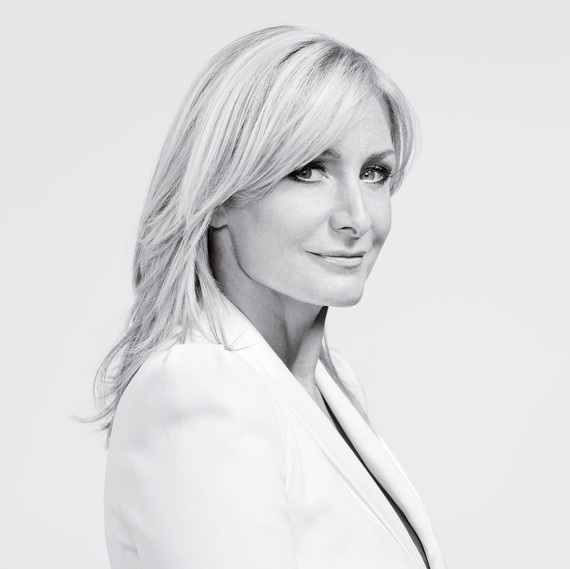 "White is the most beautiful, peaceful color," says Chrissie Rucker, founder of the White Company, London who has built a lifestyle empire around that core belief. The seeds were planted more than 23 years ago, while she was decorating her then-boyfriend's (now husband's) first place. She stuck to an all-white palette to streamline the decision-making, but struggled to find high-quality linens and china that didn't cost a fortune. That led to the birth of the White Company, a small mail-order business, which has grown to more than 50 shops in the U.K. (and now two in the U.S.), selling everything from bedding to suede handbags. Rucker's home is a natural (and neutral) extension of her stores, accented with fresh flowers and a fig tree or two, and her closet is full of chic blouses and luxe sweaters in her favorite noncolor. "Whoever you are, wherever you live, and whatever your style is," she says, "it just works."
Rucker's Essentials
"My style mantra is simple, understated, and cut to flatter in beautiful fabrications and textures."
[DECOR: Here's Your Guide to Non-Borning Neutral Bedroom Color Schemes]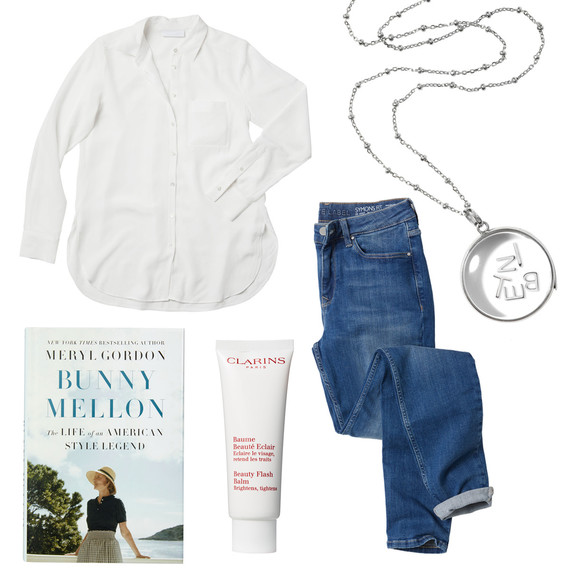 Loquet white-gold necklace, from $300 for small locket; from $40 each for charms, loquetlondon.com.
"It's filled with the tiny initials of my husband and four kids."
Bunny Mellon: The Life of an American Style Legend, $28, mcnallyjackson.com.
"I especially enjoyed reading about how she reinvented the White House rose garden."
The White Company silk blouse, $159, thewhitecompany.com.
"I love clothes that look modern without being too cuttingedge. They must hang and fit well, and disguise the wobbly bits."
The White Company Symons skinny jeans, $119, thewhitecompany.com.
"These are my weekend staple."
Clarins Beauty Flash Balm, $48, clarins.com.
"This old favorite has never been beaten. It keeps my makeup in place all day like no other primer."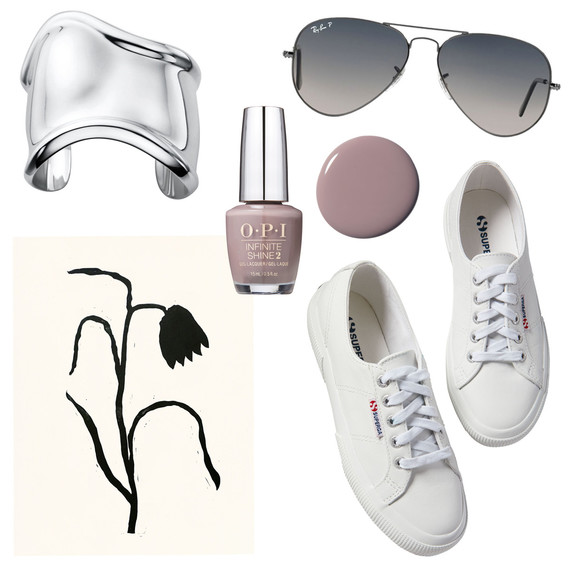 OPI, in Staying Neutral, $12.50, ulta.com.
"It's just perfect for my fingernails."
Fritillary linocut print, by Hugo Guinness, $900 (unframed), johnderian.com.
"I've started collecting black-and-white art. Guinness's linocuts have such lovely humor and look wonderful when grouped together."
Elsa Peretti Bone cuff, in sterling silver, $1,150, tiffany.com.
"I'm never without it."
Superga leather 2750 sneakers, $99, superga-usa.com.
"With the softest leather and liners, they're great for walking and working."
Ray-Ban Classic aviators, in Gunmetal, $153, ray-ban.com.
"I keep these timeless frames in my bag at all times."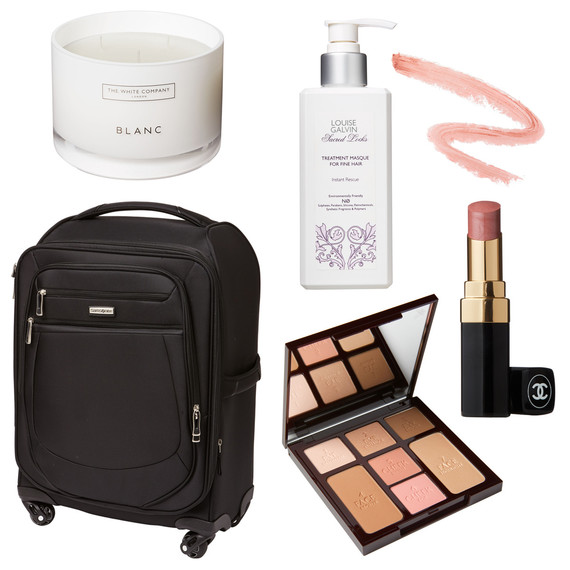 Chanel Rouge Coco Shine, in Boy, $37, chanel.com.
"This soft pink is my new shade of choice."
The White Company candle, in Blanc, $42, thewhitecompany.com.
"I love a candlelit bath at the end of a hectic day."
Charlotte Tilbury Natural Beauty Instant Look in a Palette, $75, charlottetilbury.com.
"My makeup go-to for every day."
Louise Galvin Sacred Locks Treatment Masque, $46, newlondonpharmacy.com.
"This ultra-hydrating conditioner is my hair secret weapon."
Samsonite Mightlight 2 Spinner, $270, samsonite.com.
"I travel often, and the wheels work brilliantly through the airport."
[CREATE ZEN: With these Healing Plants]