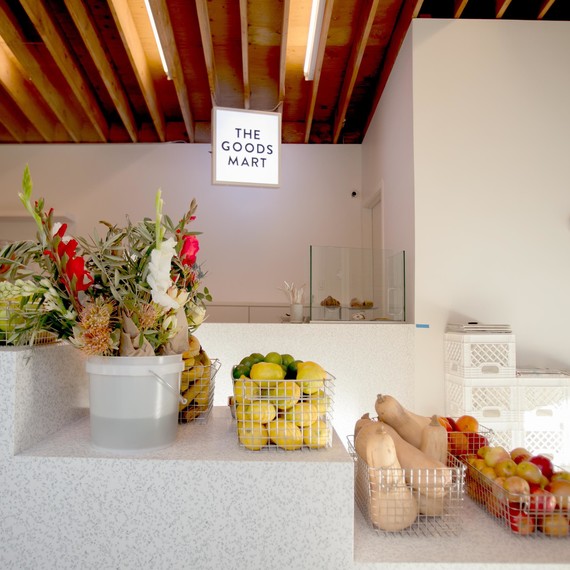 No plastic water bottles for sale (boxed water anyone?). Upcycled food snacks. Ugly fruit for sale. Welcome to The Goods Mart: a new kind of convenience store that's a one-stop sustainable shop for all your essentials, from sweet snacks to toilet paper. 
"It's a place where anyone can trust they'll find the tastiest and better-for-you versions of products," says store founder Rachel Krupa. She says it was growing up in a town in rural Michigan, with a love for snacking and convenience stores that inspired the idea. Krupa, who also runs her own Los Angeles-based publicity firm, realized "the convenience store model hadn't been reinvented. Yet, it's something everyone still needs." 
Though today's technology allows you to order almost any food delivered to your doorstep, Krupa felt something was still missing. "What do you do when you just need to grab your morning coffee, but don't want to spend $5 at a cafe? Or when you get home and realize you're out of toilet paper?" Her solution is this modern-day convenience store. The Goods Mart is on Sunset Boulevard in LA, but Krupa hopes to expand as far as New York, with a location in her home state as well.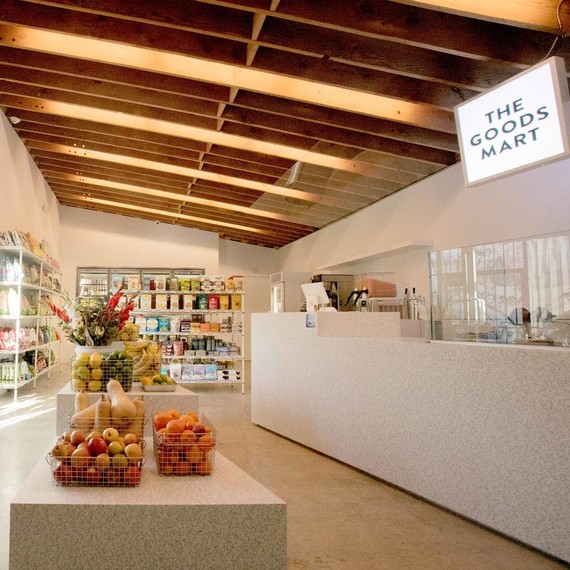 Inside The Goods Mart is everything you need (or want), upgraded. Instead of goldfish crackers, there are Annie's. Amy's Dreamy Bar instead of 3 Musketeers and Newman-O's instead of Oreos. For the home, shelves are stacked with Seventh Generation recycled toilet paper and Dr. Bronner's all-purpose, non-toxic cleaners. "We still have the things you're familiar with and need, like eggs and milk, but also cool new products for you to try." Barnana's snacks upcycled from overripe bananas? Granola made from dehydrated juice pulp? Check, and check.
(LEARN: More About Upcycled Foods Plus Our Favorites!)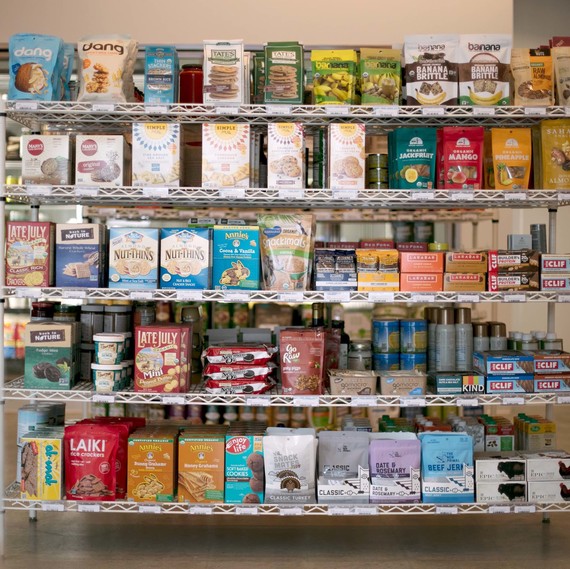 All products sold at The Goods Mart are free from artificial colors, sweeteners, or growth hormones. Plastic packaging is BPA-free and used minimally and mindfully. Cotton products are organic. Paper straws replace plastic straws, and reusable ones are sold by the counter. ReCUP's recyclable paper cups are used for both hot and cold beverages to eliminate the need for plastic cold brew cups. Plus, any food leftover—baked goods and to-go sandwiches are available—is sent to Lunch On Me, a local non-profit that helps feed communities in need.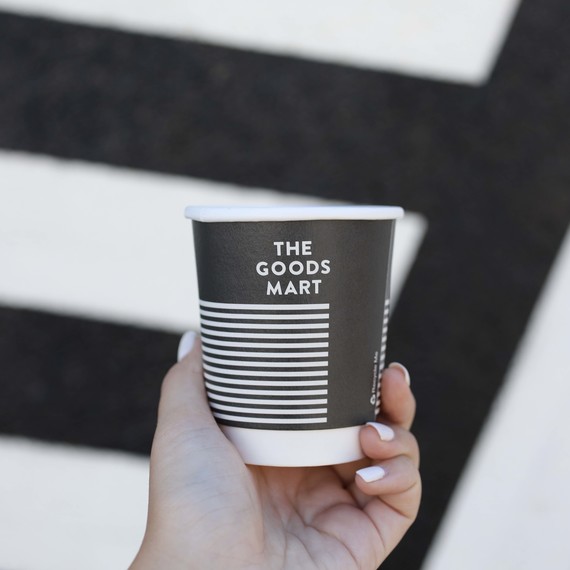 If you're wondering whether "better-for-you" products means higher prices, Krupa says, "We're not the same as 7-11. But we're not hiking up prices either. You can still get your fruit for fifty cents and coffee for $2." When she asked her friends and family in Michigan to chime in on the store's prices: "They said things were cheaper than they thought!"
To help foster a sense of community that Krupa felt was unique to the neighborhood convenience store, the mart has a mini plant-filled oasis where you can sit and sip or chat with friends after a quick shop. "I wanted to created a little zen zone where you can relax among all the hustle and bustle," she says. "A place where you may bump into your neighbors."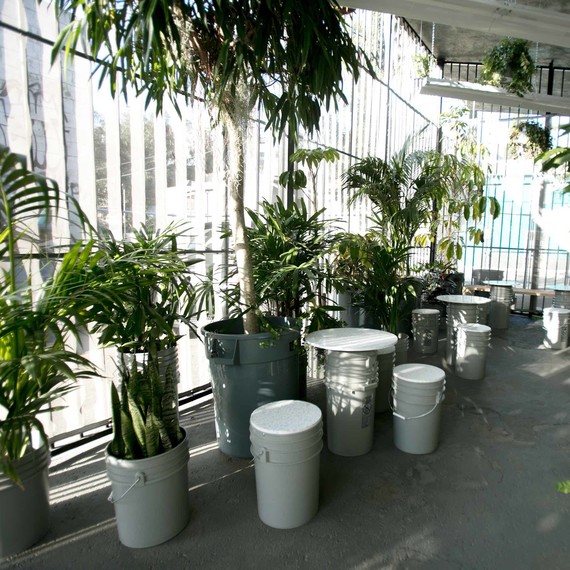 And while the store might sound like another specialty health food mart, Krupa says it's a true convenience store at the core. "I never wanted to own an organic mart or a greenmarket. I feel those can alienate a lot of people, they assume 'all-organic' means less tasty! I want this to be part of a seamless transition in your life," she tells us. "The purpose of these goods is to help you make little changes. We're not perfect, but we can try our hardest to be better."
(SEE: Easy Ways to Reduce Your Waste at Home)