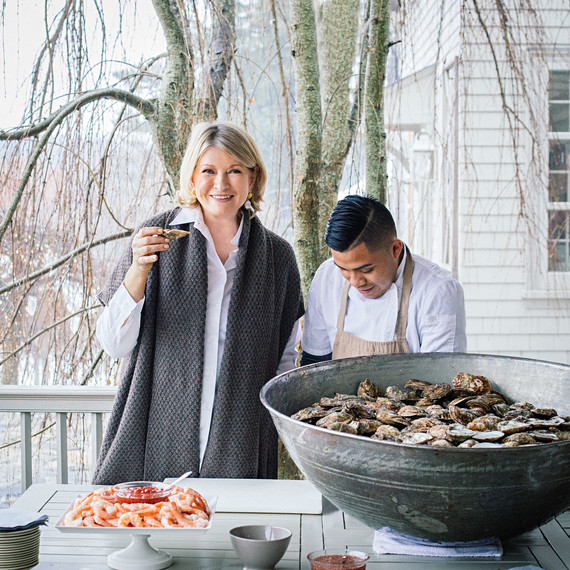 Everyone knows that Martha's a renaissance woman—she's a cook, baker, hostess, crafter, gardener, entrepreneur, the list goes on and on. And she's not slowing down anytime soon: it was just announced that Martha will be joining the upcoming season of Food Network's cooking competition show "Chopped." According to a statement from Discovery, "the one-and-only Martha Stewart joins the cast as a judge, bringing her food expertise, impeccable credentials and discerning critique to the judges' table." We know her standards are high, so the chef contestants better watch out!
(LEARN: How Martha Became a Household Name)
Martha has already appeared as a judge on the special Thanksgiving and Christmas episodes of "Chopped Junior," the teenage spinoff of the popular program, so she's familiar with the setup. But will she be harder on the adult chefs? Will the grown-up drama bring out a different side of Martha's judging personality? There's only one way to find out!
(CHECK OUT: Martha's Thanksgiving at Bedford)