It's that time again; you're thinking about dinner and what to cook. So here's our weekly list of suggestions: weeknight dinner recipes that take less than an hour of mostly hands-off time. Some recipes will be much faster than that. Yes, there will be pasta, and, yes, it will be delicious. On the weekends, there's more time to try something new, cook something slow. So visit us every week for dinnertime inspiration.
Monday: Soba-Noodle Bowl with Tofu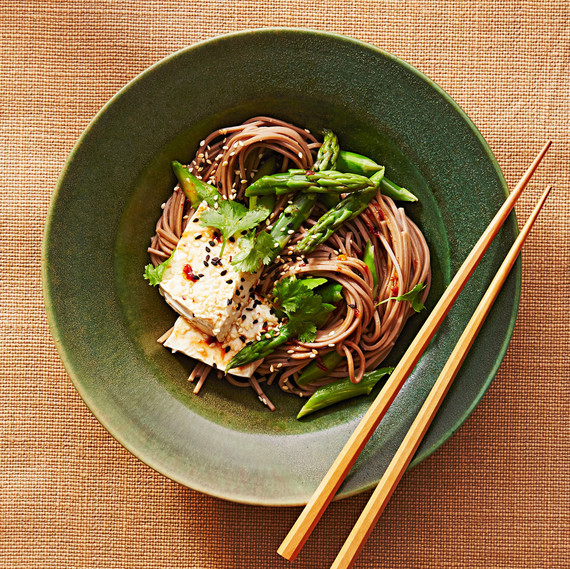 Dinner in half an hour and a healthy dinner to boot. Japanese buckwheat noodles are topped with a chili-lime dressing, gingery asparagus, and luscious steamed tofu. Give it a try.
Get the Soba-Noodle Bowl with Tofu Recipe
TUESDAY: Spring Chicken Niçoise
Here's another 30-minute dinner. Our spring take on this classic salad combines new potatoes, sugar snap peas, and tender lettuces with steamed chicken, briny Niçoise olives, and salty feta.
Get the Spring Chicken Niçoise Recipe
WEDNESDAY: Baked Scallops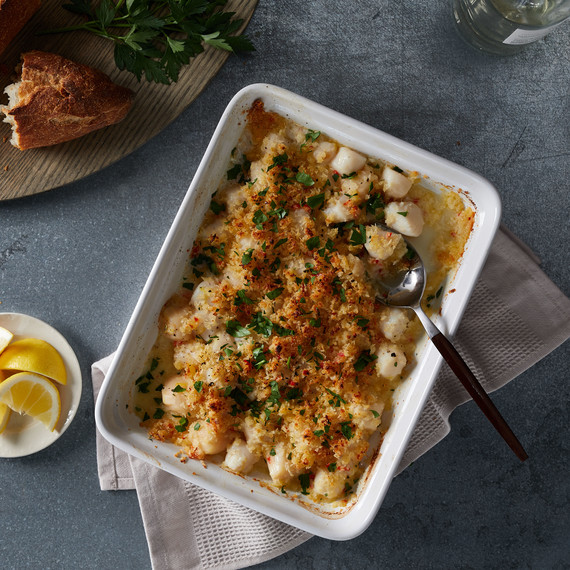 Another night, another 30-minute meal! A comforting dinner like a baked casserole is always a good idea. This creamy (thanks to creme fraiche!) scallop gratin is no exception. Serve with plenty of crusty bread to soak up the lemony white-wine pan sauce.
Get the Baked Scallops Recipe
THURSDAY: Steak and Asparagus Stir-Fry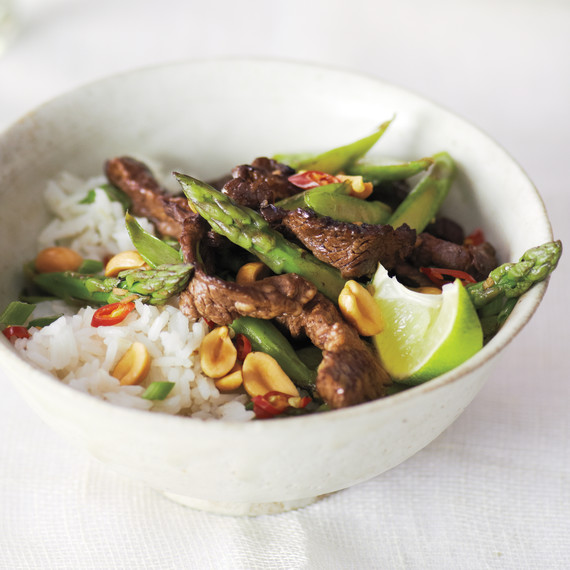 We're really cooking fast this week—tonight's entree comes together in 20 minutes. That's beacause for me, Thursday tends to be "What?! I have to cook dinner tonight?" It's a low point of creativity and enthusiasm, so I need something speedy and easy. That it also needs to be delicious goes without saying. This colorful stir-fry fits the bill.
Get the Steak and Asparagus Stir-Fry Recipe
FRIDAY: Tagliatelle with Herbs and Buttery Egg Sauce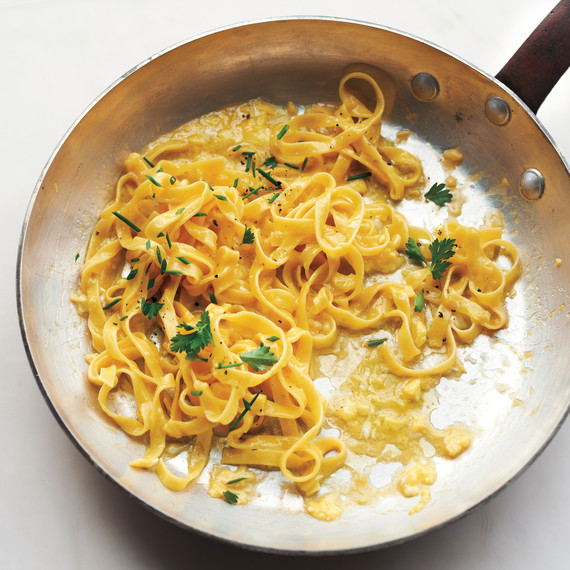 Serve a salami for pre-dinner nibbles—during your Friday cocktail hour. (May we suggest Campari?) Then savor this dish where melted butter, gently cooked eggs, and pasta are transformed into a stellar dinner in no time at all.
Get the Tagliatelle with Herbs and Buttery Egg Sauce Recipe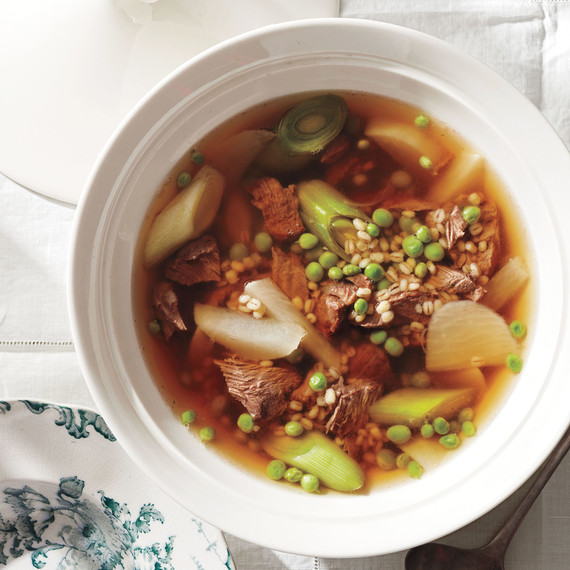 This old-fashioned farmhouse soup with shredded lamb is hearty but not heavy. Garden-fresh peas lend a lightness, while turnips (which contain good-for-you fiber) add a mildly sweet bite to the meaty broth.
Get the Scotch Broth Recipe
Sunday: Every-Week Roast Chicken
Learn from Sarah Carey, Everyday Food host; she roasts a chicken almost every week. This is her "lowest-effort, highest-rewards" recipe. What you serve it with for Sunday dinner is up to you. Toss some carrots and onions into the roasting pan. Use the oven for roasted asparagus (so very spring). Pair the chicken with a salad if you fancy. Truly, the options are endless. Personally, I'm big on these potatoes. And if you're lucky, there will be leftovers.
Get the Every-Week Roast Chicken Recipe