It's that time again; you're thinking about dinner and what to cook. So here's our weekly list of suggestions: dinner recipes that take less than an hour of mostly hands-off time. Some recipes will be much faster than that. We'll suggest what you can do to prep ahead and cut down on weeknight work. Yes, there will be pasta, and, yes, it will be delicious. So visit us every week for dinnertime inspiration.
Monday: Golden Dal with Gingered Tomatoes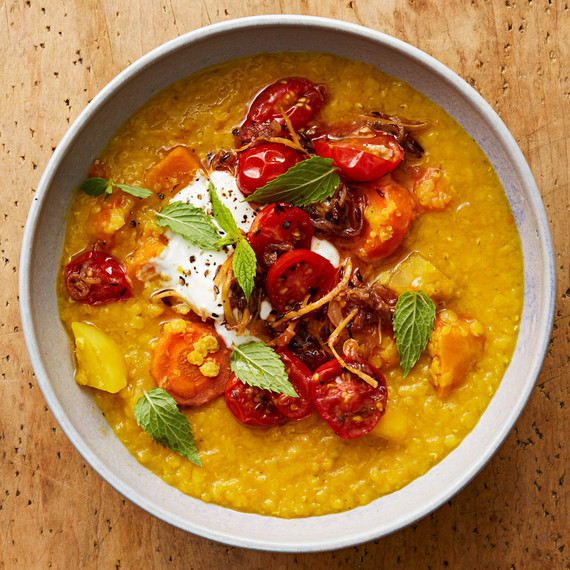 A pop of sunny color and an easy-going vegan dinner, that's this red lentil stew. It's topped with a tasty mix of shallots and tomatoes, yogurt and frest mint. Serve with rice or naan bread.
Get the Golden Dal with Gingered Tomatoes Recipe
TUESDAY: Orange Pork with Watercress Rice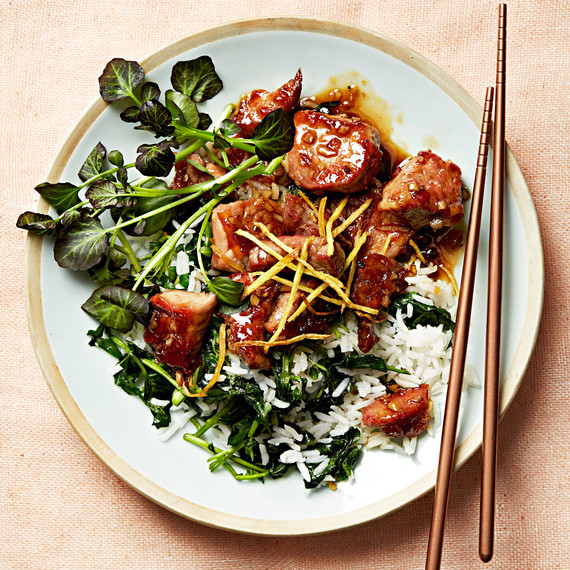 Pork tenderloin is cubed and cooked with a delicious syrupy sauce of orange marmalade, fresh lime juice, garlic, and ginger. Watercress, wilted in the same pan used to cook the rice, provides a fresh contrast to the rich meat.
Get the Orange Pork with Watercress Rice Recipe
WEDNESDAY: One-Pot Minestrone
This beloved Italian soup isn't just hearty and healthy—it's really flexible. Use Martha's recipe as a guideline and choose the leafy greens, veggies, and beans you prefer or have in the refrigerator and pantry.
Get Classic Minestrone Recipe
THURSDAY: Chicken and Vegetables in Parchment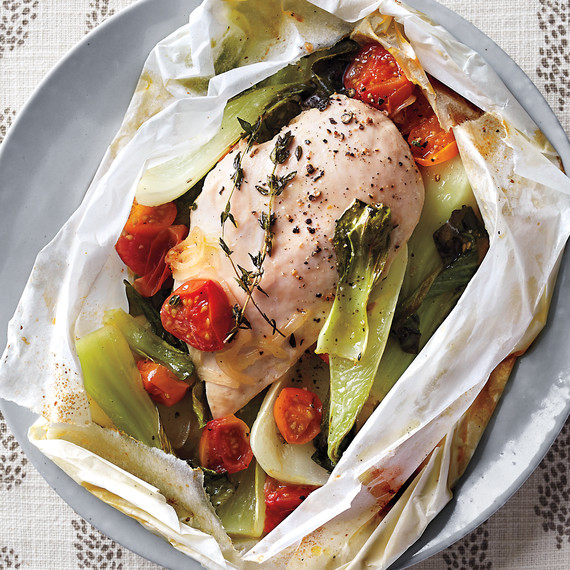 Cooking en papillote (that is, in parchment) is a healthy, messproof way to dinner. Each parchment paper package holds lean chicken breast, cherry tomatoes, baby bok choy, and a sprig of fresh thyme. They steam in their own juices, preserving nutrients and requiring little added fat (just a tad of olive oil). Serve with cooked brown rice or another whole grain.
Get the Chicken and Vegetables in Parchment Recipe
FRIDAY: Caramelized Fennel, Celery, and Sardine Pasta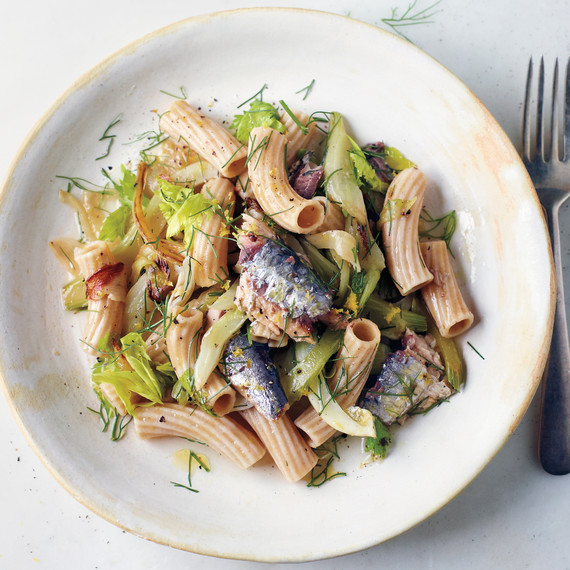 This 25-minute healthy pasta dinner with whole-wheat penne and canned sardines features celery two ways. The stalks are sauteed with fennel and garlic for the sauce, and the leaves are added at the end for a fresh, crunchy garnish.
 
Get the Caramelized Fennel, Celery, and Sardine Pasta Recipe
SATURDAY: Milk-Braised Pork Loin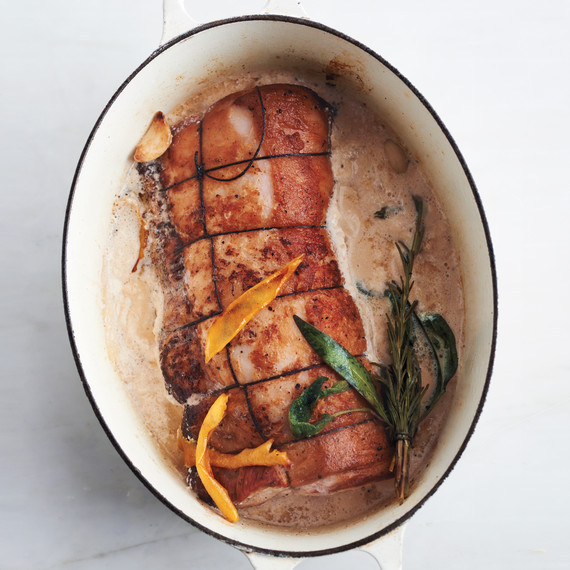 There's a tad more time on the weekend, providing the chance to try something new. Sure, you may have roasted a pork loin before, but have you braised one in an herb-infused mixture of milk and cream? The meat is meltingly tender, and the braising liquid reduces to a most-delicious gravy. Give it a try, and serve with a crunchy fennel and endive salad or braised kale.
Get the Milk-Braised Pork Loin Recipe
Sunday: Pizza as Art and Dinner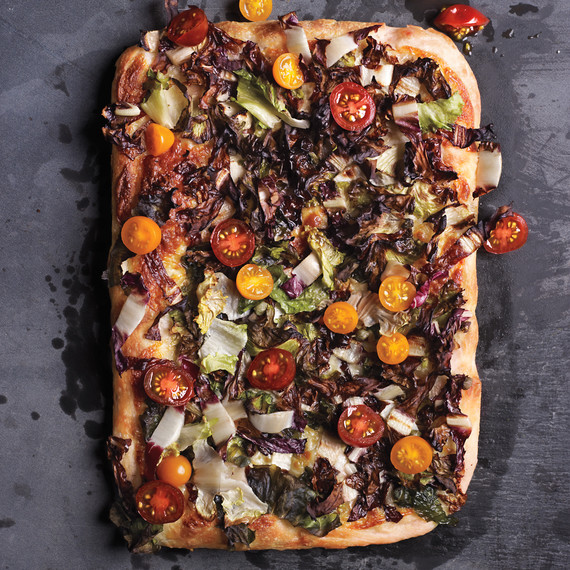 Maybe there's a little pork left over from yesterday? Ah, how we love leftovers. We also love pizza—who doesn't? And Sunday is the perfect day for getting creative in the kitchen with dough and toppings. These art-inspired recipes go well beyond the usual tomato-mozzarella. Use them as inspiration for your pizza creations. And call in the kids—this definitely is a project they'll enjoy. Leftover slices, well, if there are any, will make a superb lunch for school or office.
Get the 7 Unique Recipes to Make Pizza a Work of (Edible) Art Recipes