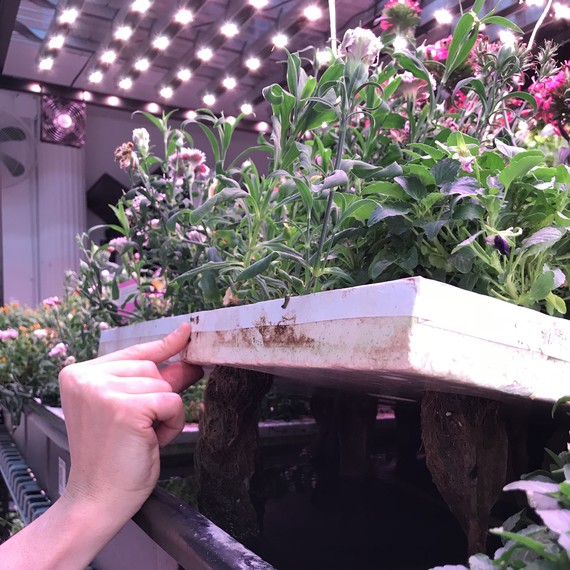 Find out what's been happening in the world of 42 Burners, aka our test kitchen, with our weekly series.
Our food editors got out of the test kitchen recently and headed to a farm in the unlikeliest of places: a New York City basement. Farm.One is a vertical garden that grows rare herbs, microgreens, and edible flowers to order for restaurants all over the city. After getting everyone suited up in lab coats and hairnets, founder and CEO Robert Laing gave the 42 Burners team a tour, going through just a handful of the 200 varieties currently growing in the space (Farm.One has grown about 600 different plants to date).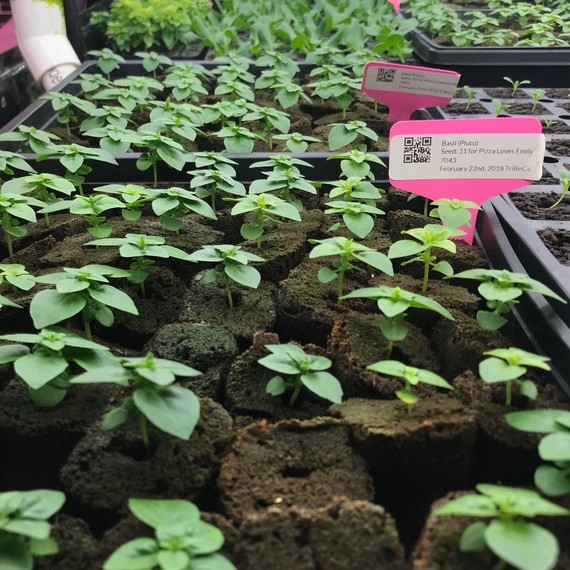 The food editors were excited about getting a closer look at Farm.One's unique setup. It's a hydroponic facility, which means the plants are grown in a water-based nutrient solution instead of soil. Seeds are planted in what looks like dirt but is actually recycled coconut husks, which help support the burgeoning plants. There's no natural light in the 1,200-square-foot space, only LED lights mimicking the sun. Laing says, "The lights are on 19 hours a day, so it's a perfect summer's day every day in here." The garden doesn't use any pesticides, instead introducing insects such as ladybugs to control any pests. While it may sound complicated, according to Laing, you can recreate this on a smaller scale at home (his new book "Ditch the Dirt" would certainly help!).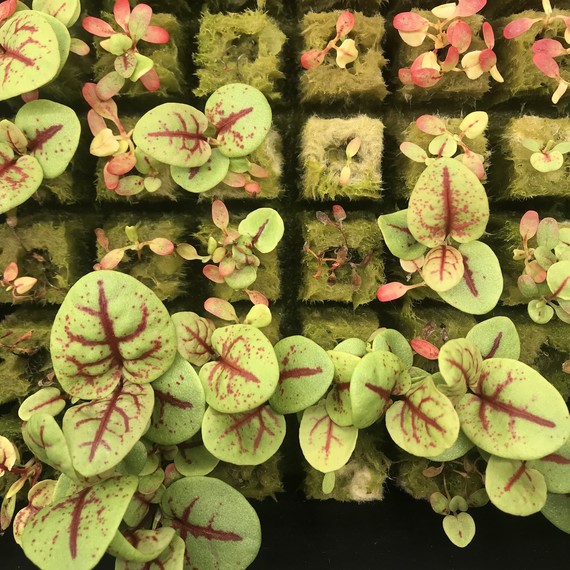 Farm.One also takes farm-to-the-table to the next level—they only deliver locally via bike or subway. Produce is often harvested in the morning and delivered by the afternoon. Since they don't have to worry about growing plants that are hardy enough for a long transport or cold storage, they can just focus on flavor.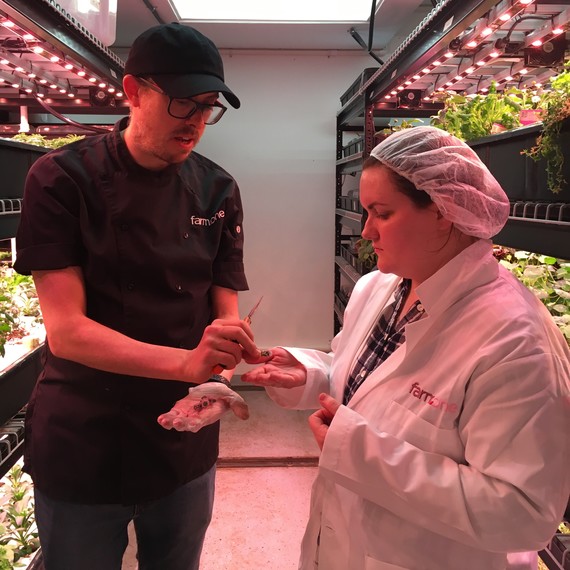 Laing broke out his shears and clipped samples for the team to taste, from a hard-to-find Tuscan mint called nepitella, which was the first product Farm.One ever sold (to none other than superstar chef Daniel Boulud), to the Mexican herb papalo, Laing's favorite (and the star of our summer burrata recipe!). He says, "Papalo is actually what made me want to grow all this stuff. I first came across it at a farmers' market in Los Angeles, but two months later, it was gone, so I was intrigued by that, as well as the technology of hydroponics."
Get the Burrata with Tomatillos, Malabar-Spinach Buds, and Papalo Recipe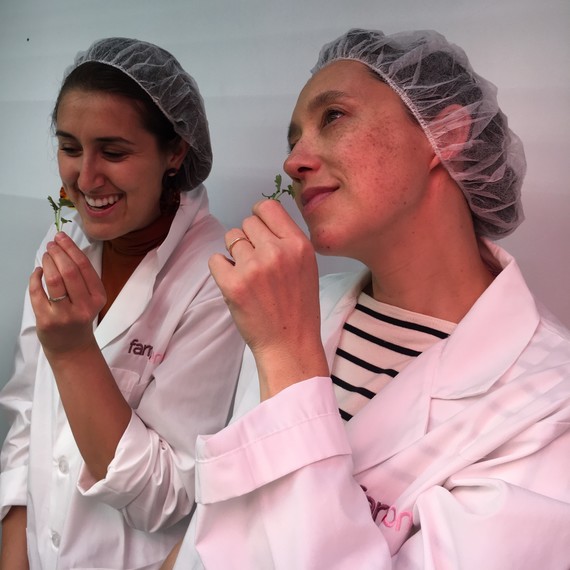 Shira's favorite was the purple oxalis, and Lauryn was brave enough to try a Szechuan button, also known as the "toothache plant," which creates a tingling, almost numbing sensation in the mouth. There were also lots of familiar faces in the garden, but with the flavors turned up to 11: mizuna, sorrel, summer savory, purslane, mustard greens, you name it. While the majority of Farm.One's customers are chefs, they also host tours for the public and sell produce to individuals. You just have to know where to go—as Lindsay says, "It's like a speakeasy for herbs!"
Get Our Mustard Green Recipes