It's that time again; you're thinking about dinner and what to cook. So here's our weekly list of suggestions: dinner recipes that take less than an hour of mostly hands-off time. Some recipes will be much faster than that. We'll suggest what you can do to prep ahead and cut down on weeknight work. Recipes will be family-friendly, but we'll stretch the boundaries beyond chicken tenders and broccoli. Yes, there will be pasta, and, yes, it will be delicious. So visit us every week for dinnertime inspiration.
Monday: Vegetarian French Onion Soup with Mushrooms
Meat eaters will never suss this rich and hearty soup is vegetarian. And who can resist the cheesy bread on top? It's crispy on the surface yet has soaked up the delicious soup underneath. Seconds please.
 
Get the Vegetarian French Onion Soup with Mushrooms Recipe
TUESDAY: Farro Risotto with Shrimp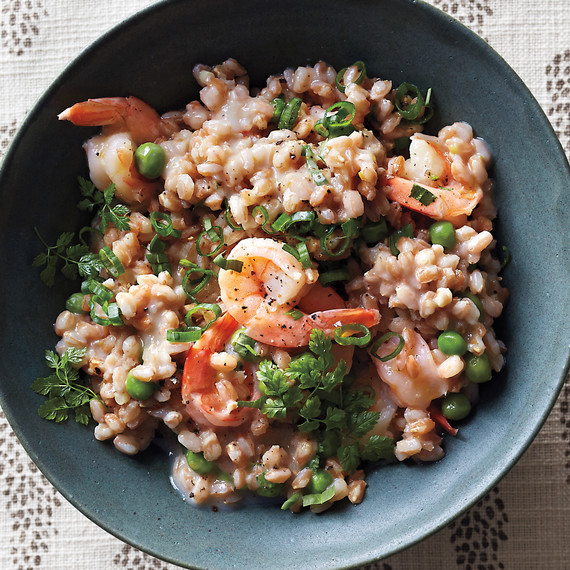 We mentioned risotto before, but did you know this weeknight staple can be made with grains other than rice? Farro, as used in this healthy springtime meal, is the Italian name for emmer wheat. It has a nutty taste, and the pearled version has some of the bran removed so is quicker to cook than regular farro (just like with pearled barley compared to whole-grain barley).
Get the Farro Risotto with Shrimp Recipe
WEDNESDAY: Beef and Cheddar Hand Pies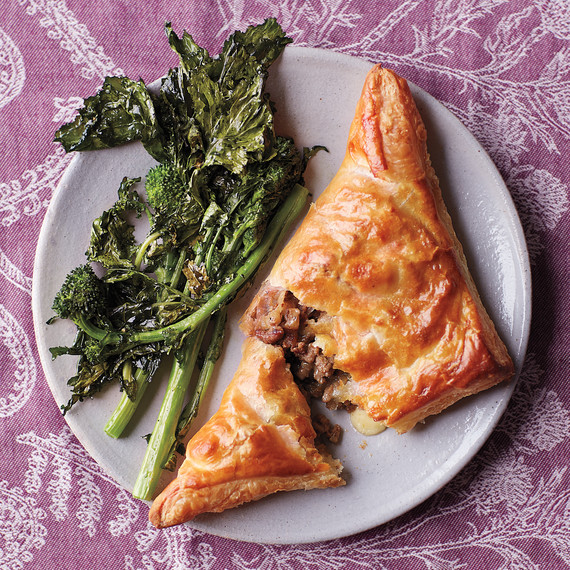 Ground beef is amped up with Worcestershire, Dijon, and cheddar, enrobed in storebought puff pastry, and baked until golden in this satisfying weeknight supper. Round out the plate with roasted broccoli rabe or your favorite green vegetable.
Get the Beef and Cheddar Hand Pies
THURSDAY: Warm Lentil Salad with Poached Eggs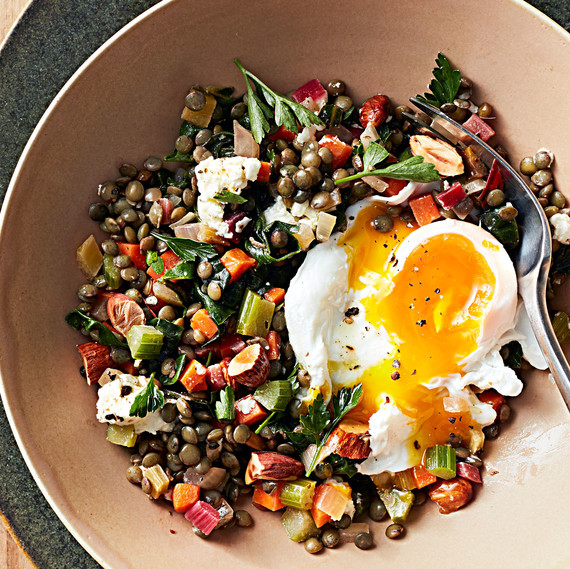 It's true, we do love a put-an-egg-on-it dinner. Here's a hearty French-style lentil salad with goat cheese, roasted almonds, and those poached eggs. Cook the lentils ahead to speed up this delicious meal.
Get the Warm Lentil Salad with Poached Eggs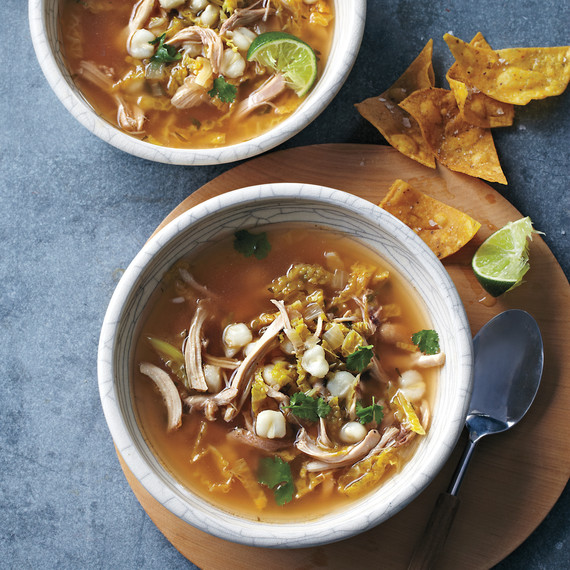 A delicious dinner where the stove does the work. Invest 10 minutes in prep, then set it to cook and kick back with a beer and catch up with your family.
Get the Chicken Posole Recipe
SATURDAY: Take It Easy with Pasta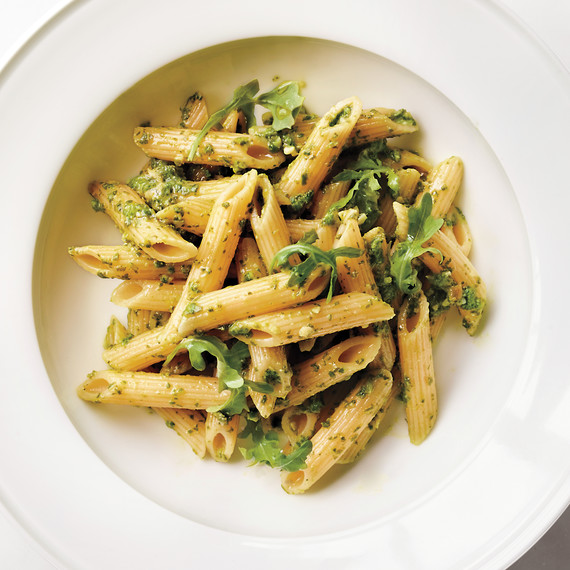 Tomorrow is a big day for the cook, so make things easy tonight by letting someone else tackle dinner, or making something that's fast and a family favorite like our Pasta with Easy Meat Sauce. We're thinking and tasting spring with this light and colorful pasta.
Get the Penne Rigate with Arugula-Almond Pesto Recipe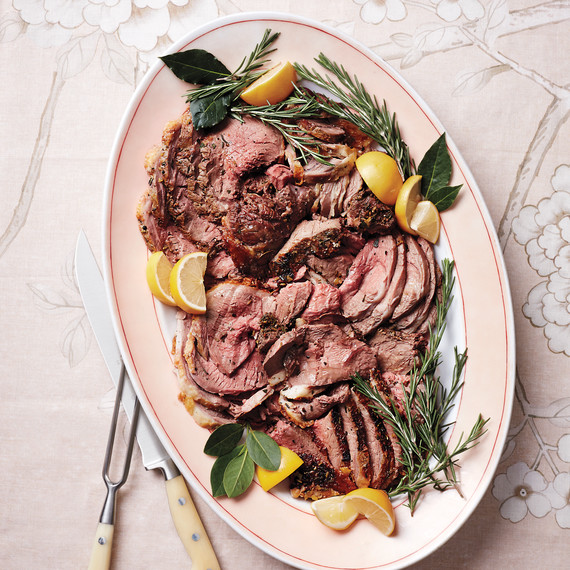 One of the biggest and most delicious meals of the year, Easter dinner is definitely a celebration. Spring is here at last, and it tastes really good. Choose a main course: salmon or lamb? Then select a couple of sides and a dessert. Choose from our recipes that have harmonious flavors and all work together wonderfully.
Get the Spring Entertaining: Mix and Match Recipes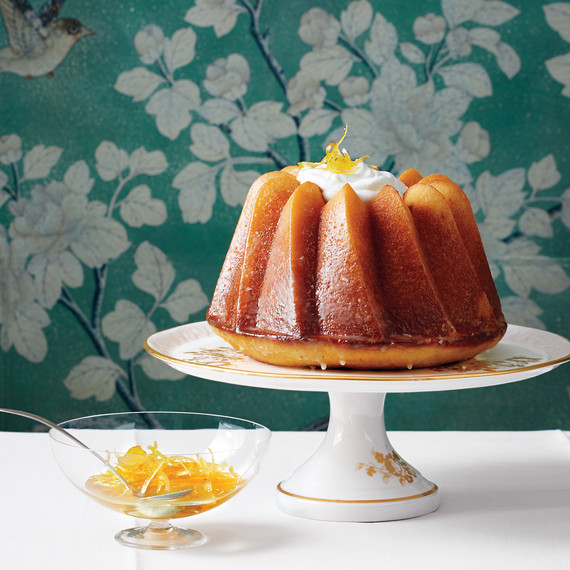 Get the Triple-Citrus Bundt Cake Recipe