It's that time again; you're thinking about dinner and what to cook. So here's our weekly list of suggestions: dinner recipes that take less than an hour of mostly hands-off time. Some recipes will be much faster than that. We'll suggest what you can do to prep ahead and cut down on weeknight work. Yes, there will be pasta, and, yes, it will be delicious. On the weekends we like to switch things up, with cooking projects, meals that cook long and slow, and menus for easy entertaining. So visit us every week for dinnertime inspiration.
Monday: Quinoa Bowl with Tahini Dressing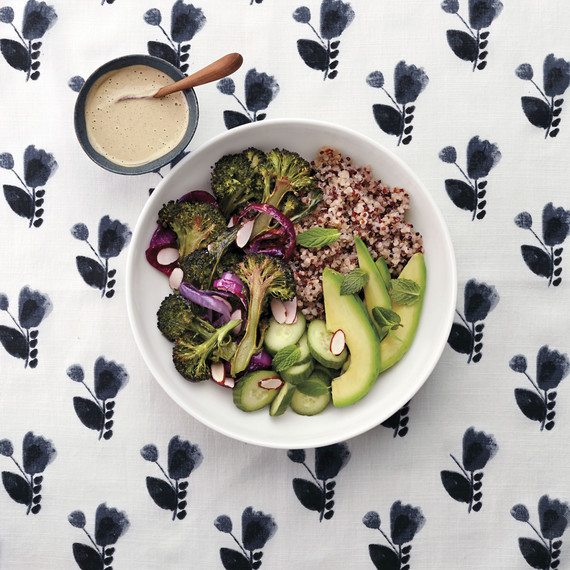 Start the week with this balanced, nutrient-dense quinoa dinner that gets an extra boost of flavor from the pre-roasting the broccoli and onion. (Don't mention that it's vegan and see if anyone notices!)
Get the Quinoa Bowl with Tahini Dressing Recipe
TUESDAY: Broccoli Rabe Pesto with Whole Wheat Pasta and Sausage
WEDNESDAY: Cheddar-and-Scallion Savory Pancakes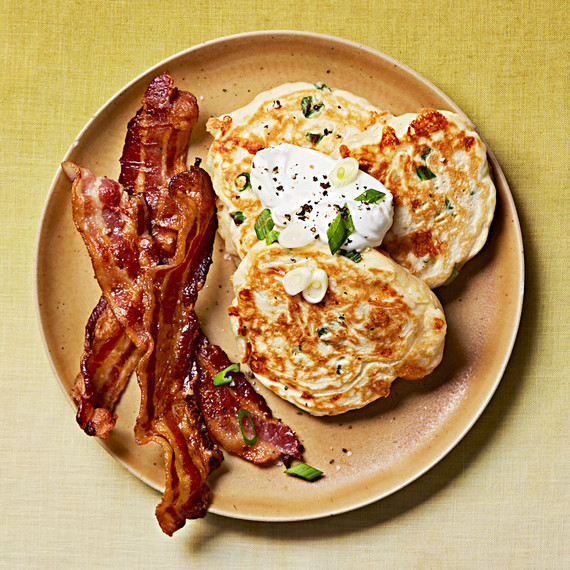 And for brinner this week we've got a real winner recipe: the combination of scallions and sharp white cheddar in these savory pancakes is just irresistible. Top with Greek yogurt instead of syrup and serve alongside bacon.
Get the Cheddar-and-Scallion Savory Pancakes Recipe
THURSDAY: Coconut-Curry Fish with Sweet Potatoes and Eggplant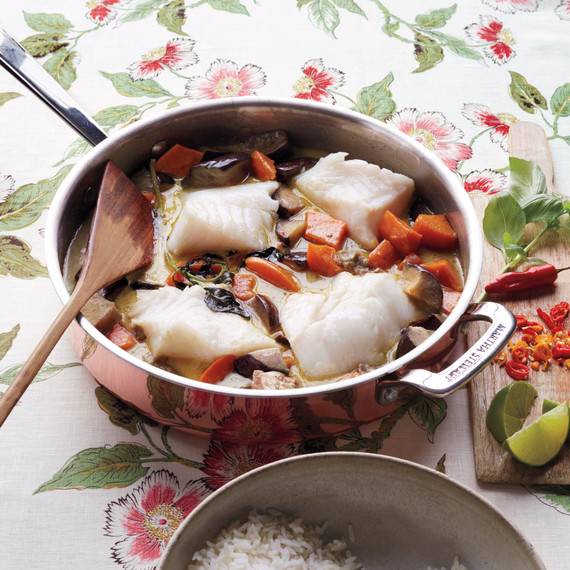 Coconut milk and green curry paste tie all the flavors together beautifully in this Thai-inspired cod, eggplant, and sweet potato dish that comes together in just 35 minutes. 
Get the Coconut-Curry Fish with Sweet Potatoes and Eggplant Recipe
FRIDAY: Asparagus and Watercress Pizza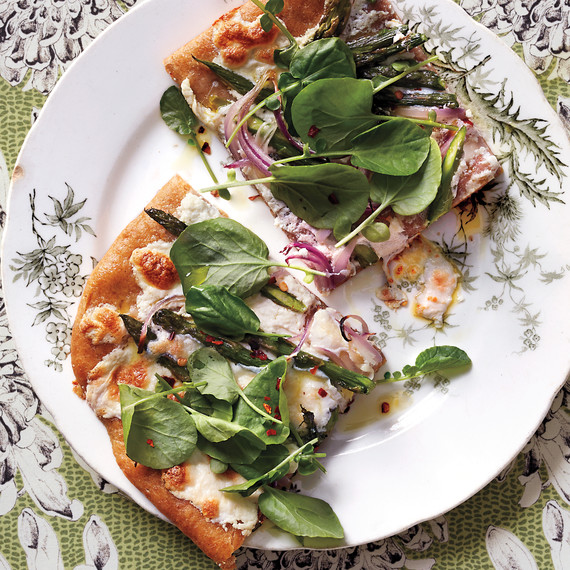 Yes, you can have homemade pizza on a weeknight! Use store-bought dough (whole-wheat, please), and make it feel like it really is spring by topping it with asparagus and watercress. Open a bottle of wine and maybe add some slices of proscuitto to the mix.
Get the Asparagus and Watercress Pizza Recipe
SATURDAY: Seared Rib-Eye Steak with Smashed Potatoes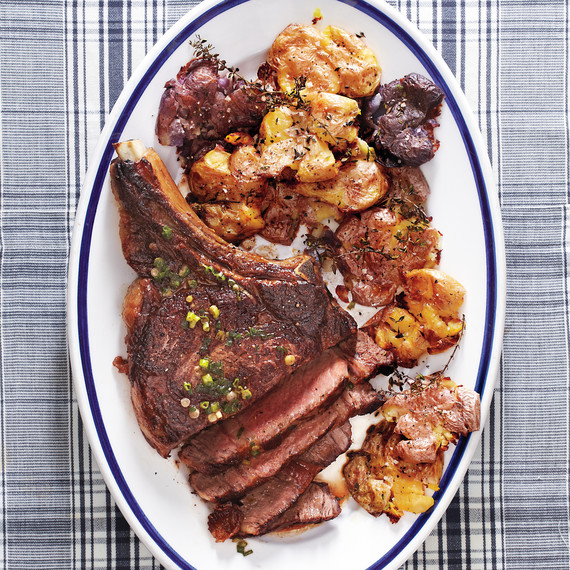 Sometimes you just need a steak. If tonight is the night, then try this steakhouse-worthy rib-eye dinner for two. Get out your cast-iron skillet and pair this entree with some roasted broccoli rabe (put it in the oven along with the potatoes), sauteed spinach, or a favorite salad. 
Get the Seared Rib-Eye Steak with Smashed Potatoes Recipe
Sunday: Dates in Your Dinner -- and your Dessert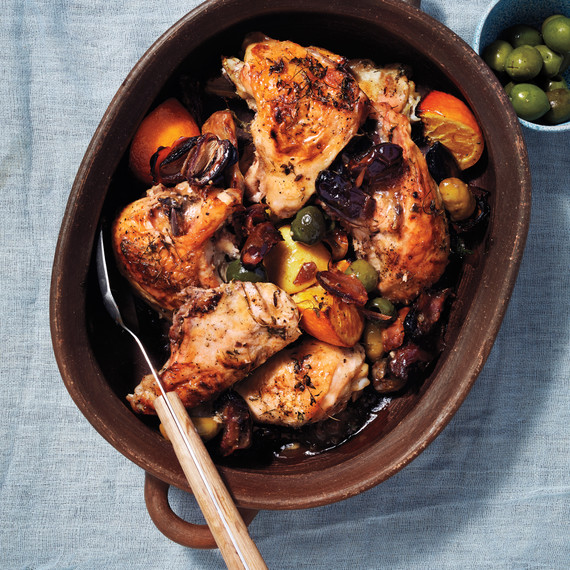 Go luscious with our divine date recipes, this chicken transports you to a brighter, sweeter world. Serve it with plenty of bread to soak up the sublime juices and a crisp green salad. And for dessert: Go all out for dates by also making the Lemon-Date Bars or the Flourless Chocolate Date Cake. You really can't have too much of some good things!
Get the Roasted Chicken with Dates, Citrus, and Olives Recipe