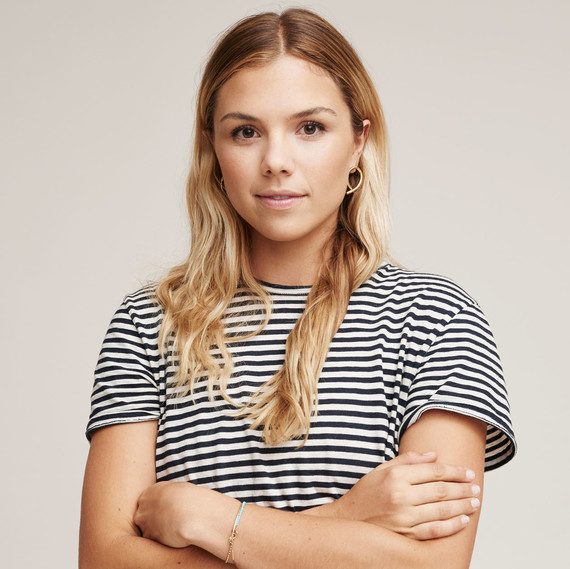 "Workout clothes don't have to look like a superhero costume," says Tyler Haney, whose chic, category-shaking designs are just the opposite: buttery hoodies, exercise bras that don't dig or pinch, and muted shades like blush, taupe, and indigo that you actually want to wear. A Colorado native, Haney grew up playing basketball and soccer and running hurdles. When she stopped competing in college, she couldn't find simple, understated training clothes, so she spent a year researching fabrics that were "super-comfortable, worked well with sweat, and would last" before launching Outdoor Voices.
Today, Haney's personal style is as natural as ever, right down to the T-shirts, A-line skirts, and clear lip gloss that she wears to work. And while she's no longer out to shatter sports records, she still has a bold goal for her company: "We want to redefine recreation."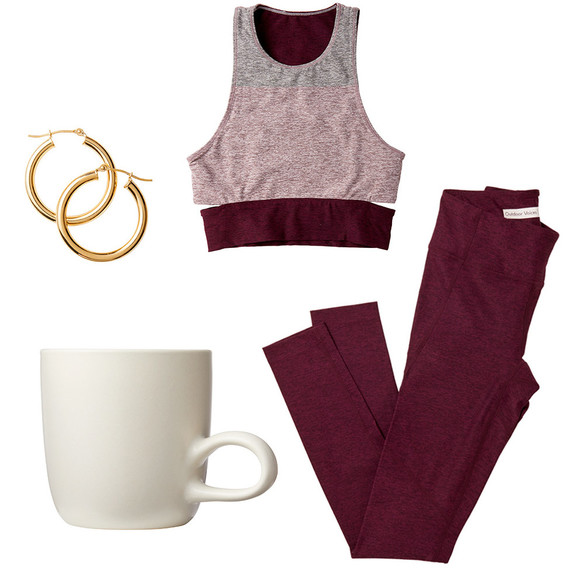 Haney's Essentials
Mantra: "Sporty Spice."
Wake-Up Call: Heath Ceramics Studio mug, in Linen, $30, heathceramics.com.
"I start the day with coffee and almond milk in this mug. My everyday dishes are from Heath Ceramics. Its pieces are beautiful as well as durable."
Signature Jewelry: Vada gold hoop earrings, $680, vadajewelry.com.​
Workout Combo: Outdoor Voices Tri-tone Slashback crop, $60; and three-quarter warmup leggings, $80, outdoorvoices.com.
"They're made with textured compression material, which is versatile and functional but also has a soft, forgiving texture."
 
[DIY JEWELRY: Learn How to Make Hoop Earrings]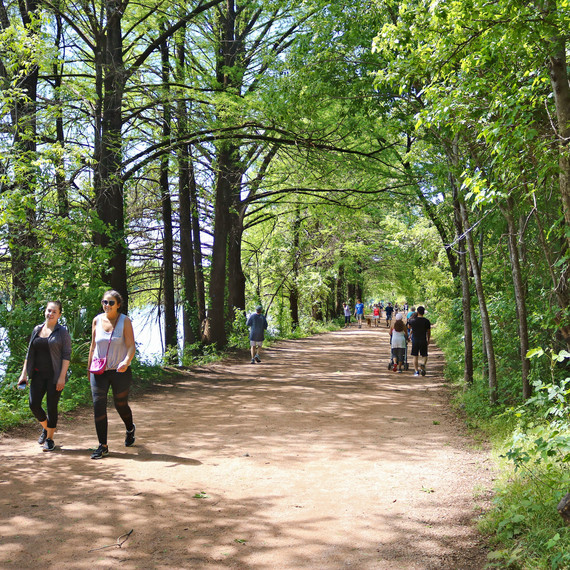 Way to Unwind: "I jog on the Ann and Roy Butler Hike-and-Bike Trail near my house."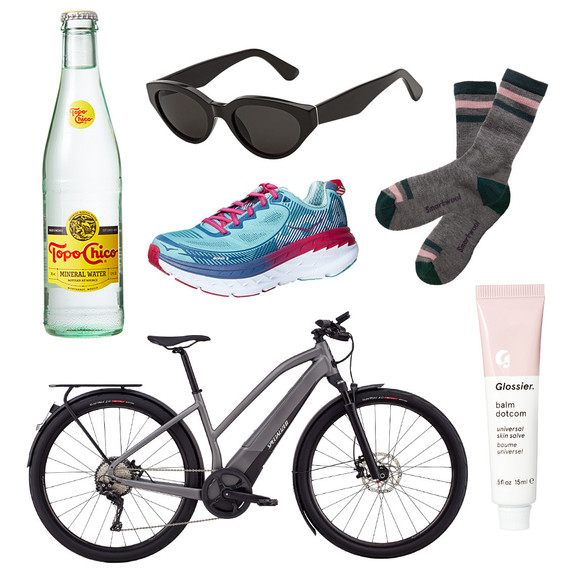 In Her Fridge: Topo Chico sparkling mineral water, $22 for 12 bottles, amazon.com.
"It feels like the official water of Austin."
Fresh-Air Ride: Specialized Bicycles Women's Turbo Vada 6.0, $4,800, specialized.com.
"I bike around on a cruiser, but I've had my eye on this e-bike for a while now." 
Must-Have Makeup: Glossier Balm Dotcom, $12, glossier.com.
"I don't wear any color on my lips. This balm is a regular in my bag."
Cool Shades: Super by Retrosuperfuture Drew sunglasses, in Black, $180, retrosuperfuture.com.
Sole Support: Smartwool Hike medium socks, $21, paragonsports.com.
"Got to keep it crunchy, baby!"
Fast Footwear: Hoka One One Bondi 5 sneakers, $150, hokaoneone.com.
"They're kind of funny-looking but super-comfortable."
[TAKE NOTES: Glossier Founder Emily Weiss Shares Her Style Picks]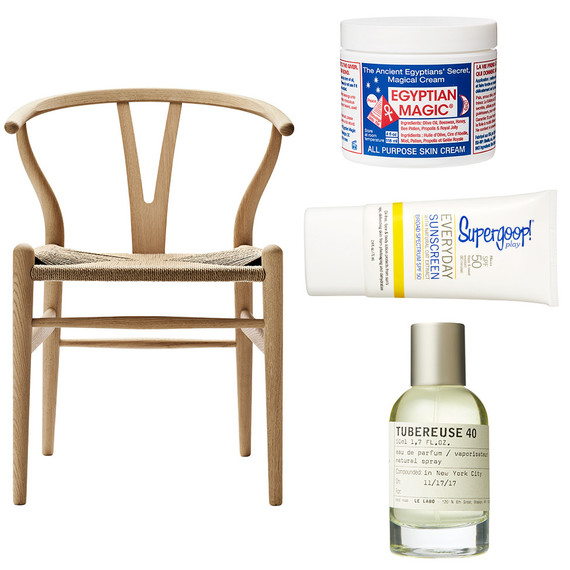 Go-To SPF: Supergoop! Bluebird Days set (Forever Young Hand Cream SPF 40, Everyday Sunscreen SPF 50, and Mint Condition Lip Shield SPF 30), $25, supergoop.com.
"Everything you need for a day outside."
Fave Fragrance: Le Labo Fragrances Tubereuse 40, $300 for 50 ml, lelabofragrances.com.
"It's subtle enough for every day and smells good with a little sweat mixed in."
Treasured Piece: Hans J. Wegner Wishbone chair, $765, carlhansen.com.
"I love this designer and have one of his chairs in my office. "
Skin Savior: Egyptian Magic, $26 for 2 oz., egyptianmagic.com.
[FRAGRANCE: How to Find Your Signature Scent]