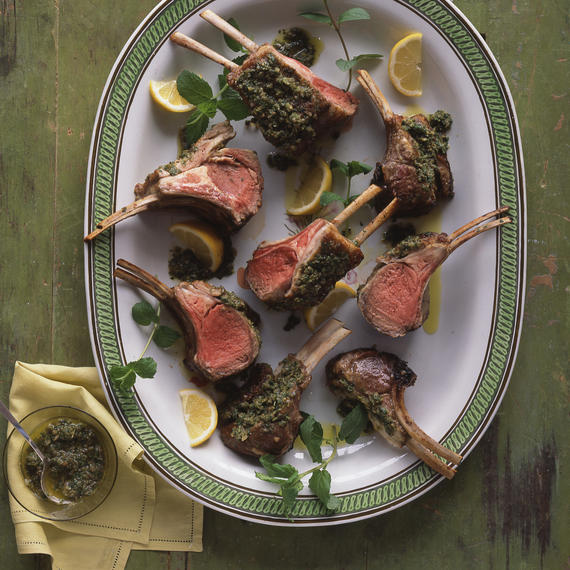 Easter, with its themes of renewal and awakening, presents the perfect opportunity for cooking familiar foods and for rying new recipes. Start with a refreshed main course: rack of lamb with not only mint but also capers and lemon. Then choose from impressive sides that highlight fleeting seasonal treasures such as fava beans, or better yet, make all three! Finish with a memorable dessert—carrot cheesecake with the cutest marzipan "carrots"—and begin springtime traditions anew.
The Menu
Main: Rack of Lamb with Mint and Capers
Fresh mint pulls double duty here—it's first paired with lemon for the overnight marinade, then joins capers in the lively sauce that's slathered on the roasted lamb and served alongside.
Get the Rack of Lamb with Mint and Capers Recipe
Side: Leeks Mimosa with Toasted Hazelnuts
Named for the way the grated egg mimics the yellow mimosa flower, this sophisticated side dish brings together sweet roasted leeks, buttery toasted hazelnuts, and an invigorating citrus vinaigrette.
Get the Leeks Mimosa with Toasted Hazelnuts Recipe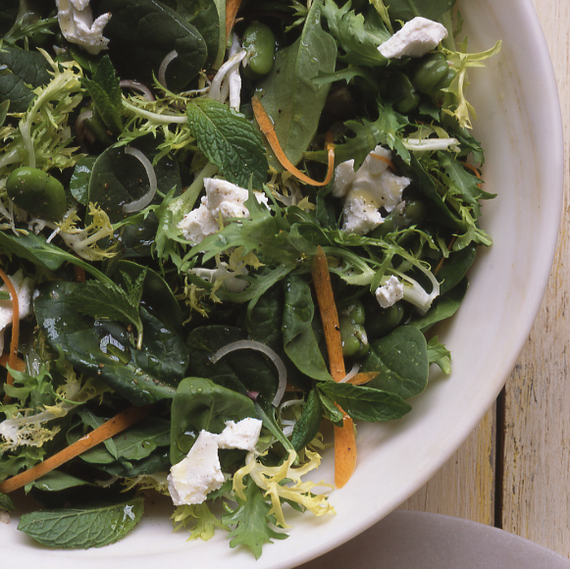 Side: Spring Salad with Fava Beans
Bring a bright touch to your seasonal meal with this delicate salad. Ephemeral fresh fava beans play a starring role here, along with baby spinach, frisée, mint, and goat cheese.
Get the Spring Salad with Fava Beans Recipe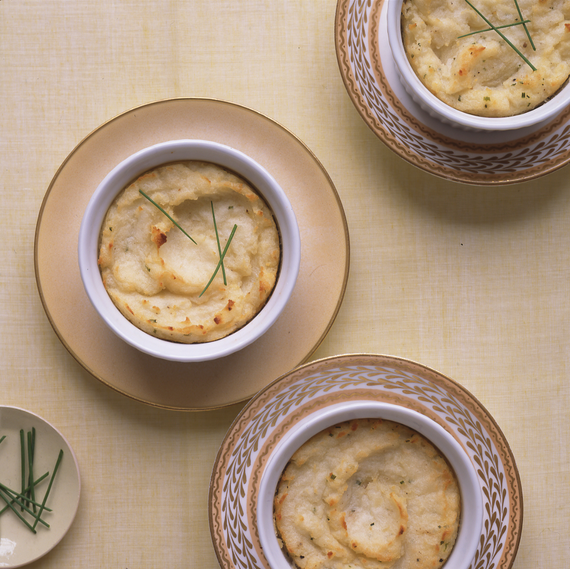 Side: Twice-Baked Potatoes with Greek Yogurt
A ricer is key to the velvety texture of these elegant taters. Use it to mash baked russets, then fold in tangy Greek yogurt in addition to the usual butter and cream and let the oven work its magic a second time.
Get the Twice-Baked Potatoes with Greek Yogurt Recipe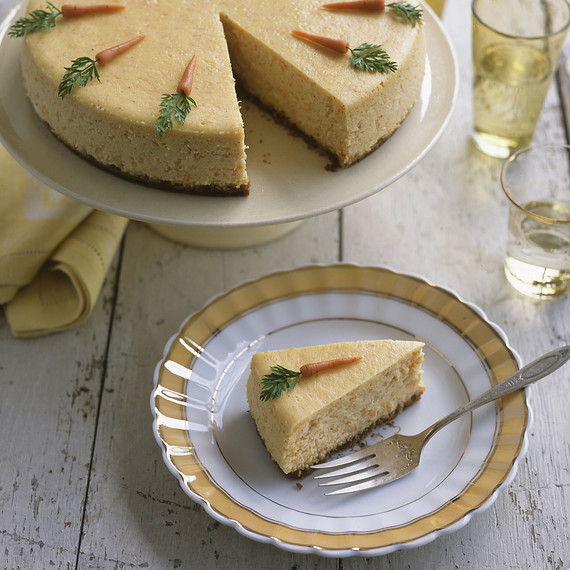 Dessert: Carrot Cheesecake with Marzipan Carrots
Grated carrots and warm spices including nutmeg, cinnamon, and ginger amp up the rich cream cheese-based batter for this crowd-pleasing hybrid dessert. Marzipan shaped into "carrots" with real carrot fronds take the cake over the top.
Get the Carrot Cheesecake with Marzipan Carrots Recipe