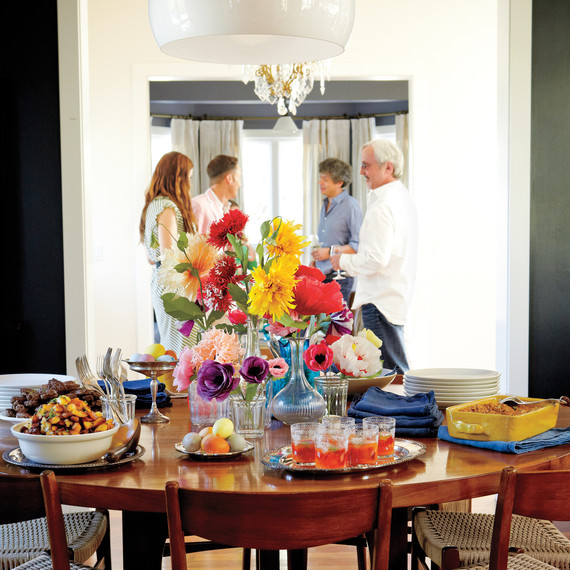 One of the biggest challenges with entertaining is getting everything to the table at the same time, and Easter brunch is no exception. The solution? Dishes that taste equally delicious at room temperature. You can do the majority of the cooking in advance and lay everything out buffet-style. That way when your guests arrive, all you have to do is enjoy the party and chase after the kids in the Easter egg hunt.
Start by welcoming everyone with a batch of refreshing strawberry-citrus coolers and a giant mound of mini cinnamon buns. The centerpiece of the meal is a surprisingly easy soufflé casserole enriched with three types of cheese. Pair generous hunks with homemade lamb sausages, hearty oven browns, and a bracing herb-packed salad. And for dessert, a luscious raspberry custard tart is just the ticket.
The Menu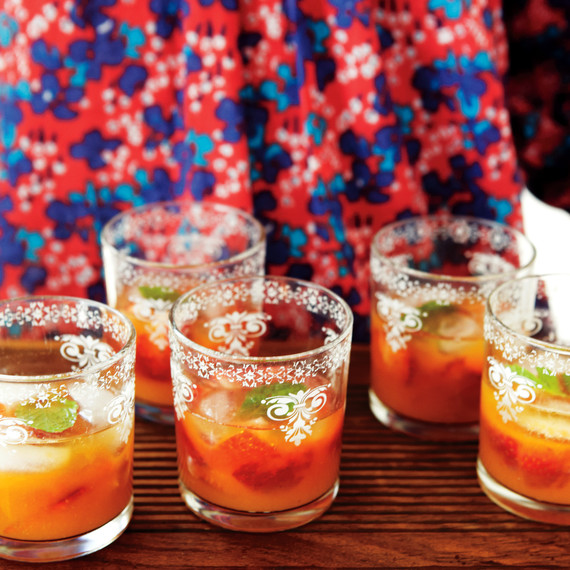 To Drink: Minted Mandarin and Strawberry Coolers
Mandarin juice is mixed with strawberries and fresh mint to form an all-ages brunch cocktail.
Get the Minted Mandarin and Strawberry Coolers Recipe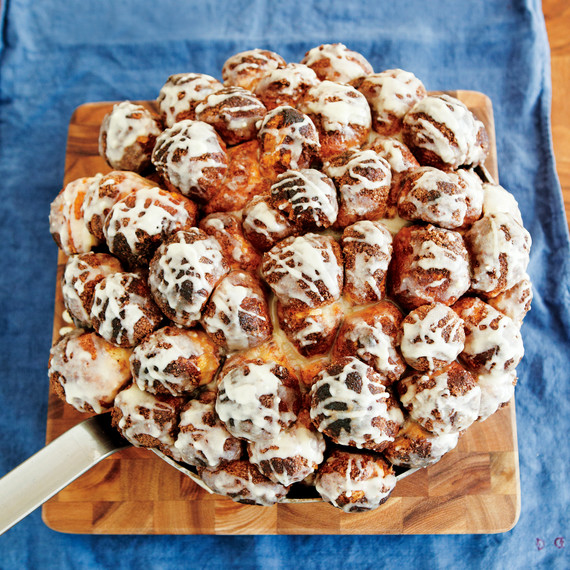 To Start: Cinnamon-Bun Bites
Glazed cinnamon-bun bites bake together in one big mound that's easily pulled apart by little fingers.
Get the Cinnamon-Bun Bites Recipe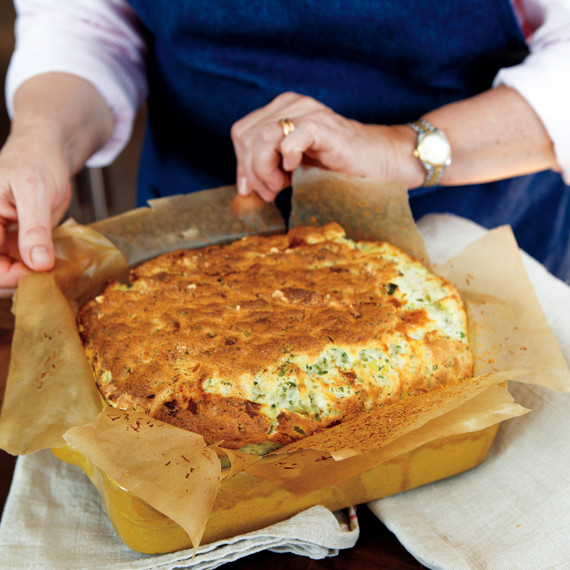 Main: Cheese, Leek, and Herb Soufflé Casserole
Instead of fussing over individual soufflés, make one big casserole. It's baked in a lasagna pan fitted with a parchment collar, to aid rising. Dusting the pan with grated Parmesan also facilitates this—it helps the batter climb up the sides as the soufflé bakes.
Get the Cheese, Leek, and Herb Soufflé Casserole Recipe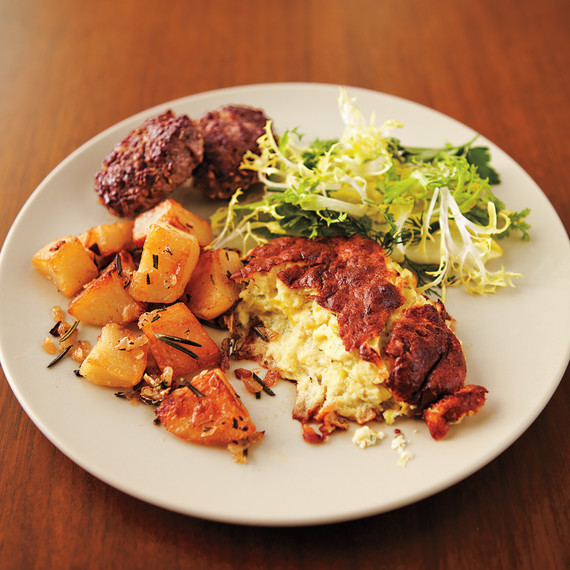 Sides: Lamb Sausage, Oven Browns, and Spring Salad
The menu utilizes traditional Easter ingredients in unexpected ways. Instead of the usual roast, lamb shows up in homemade sausage flavored with garlic, rosemary, and fennel. Oven-browned potatoes are crisp, buttery, and far easier to make for a crowd than pan-fried hash browns. Bite-size pieces of escarole, frisee, and Belgian endives are tossed with a simple white-wine vinaigrette and a bevy of fresh herbs.
Get the Rosemary, Fennel, and Garlic Lamb-Sausage Rounds Recipe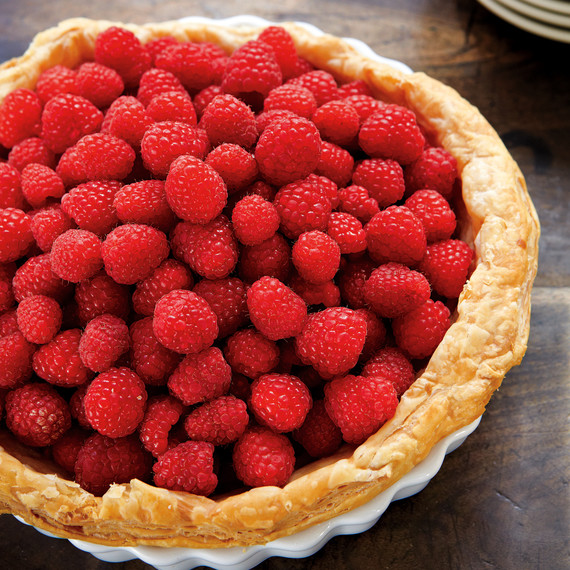 Dessert: Raspberry Custard Tart
An easy crust made with store-bought puff pastry is filled with a creme fraiche-based vanilla custard and topped with a jumble of fresh raspberries.
Get the Raspberry Custard Tart Recipe