It's that time again, you're thinking about dinner and what to cook. So here's our weekly list of suggestions: dinner recipes that take less than an hour of mostly hands-off time. Some recipes will be much faster than that. Yes, there will be pasta, and, yes, it will be delicious. On the weekends we like to try something different; recipes that cook long and slow, projects that get us using new ingredients and techniques, and menus to make entertaining a cinch. Visit us every week for dinnertime inspiration.
Monday: One-Pan Orecchiette with Chickpeas and Olives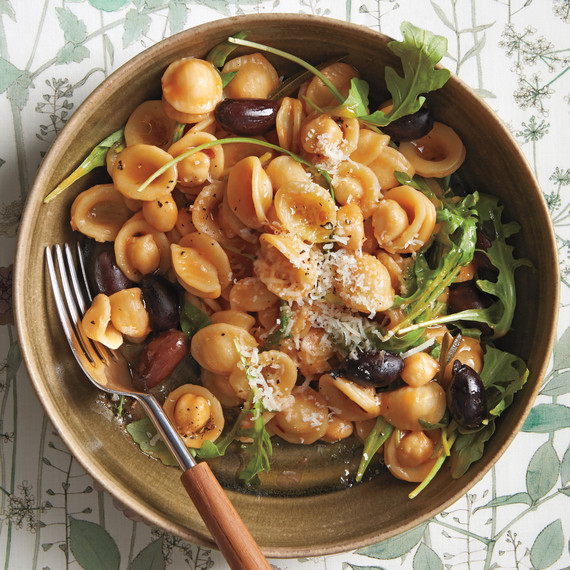 Another week, another one-pot dinner. By now you know how much we adore one-pan pasta. That recipe has become an internet star, and this easy, tasty recipe deserves more attention.
Get the One-Pan Orecchiette with Chickpeas and Olives Recipe
TUESDAY: Pork, Mushroom, and Artichoke Fricassee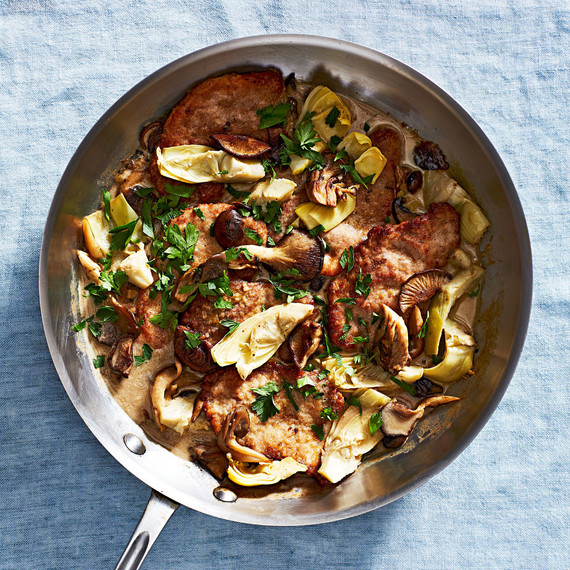 Elevate Tuesday night with this sophisticated-in-taste but simple-to-make pork-and-vegetable sauté. It uses slices of pork tenderloin, but you could sub thin pork chops if you fancy.
Get the Pork, Mushroom, and Artichoke Fricassee Recipe
WEDNESDAY: One-Pot Turkey Skillet Pie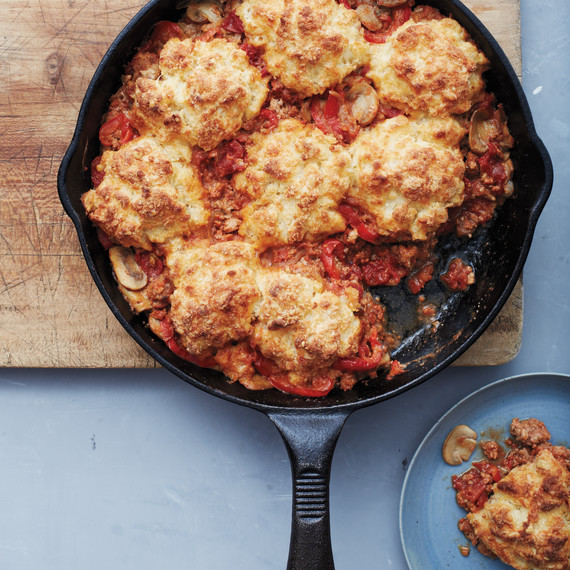 Need a comforting dinner? This skillet pie satisfies; there's a rich turkey chili topped with cheesy buttermilk biscuits.
Get the One-Pot Turkey Skillet Pie Recipe
THURSDAY: Broiled Beef and Broccoli Stir-Fry With Water Chestnuts
FRIDAY: Italian Seafood Stew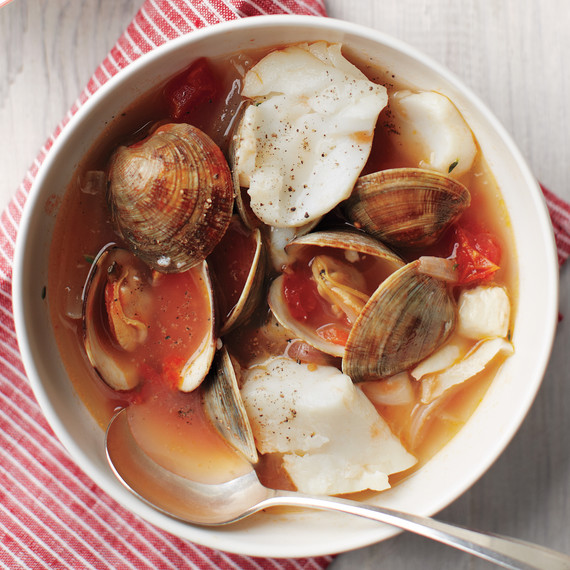 Dinner tonight is on the Amalfi coast—well, we wish it was. Perhaps this quick, flavorful tomatoey stew will transport you to Italy? It calls for clams and cod, or whatever the freshest firm-fleshed white fish is at your market. You'll need white wine for the stew, so be sure to pour a glass for the cook. Bonus points if it's an Italian white.
Get the Italian Seafood Stew Recipe
SATURDAY: Stout-Braised Lamb
Celebrate Ireland's patron saint with this easy entertaining menu of updates on favorite Irish recipes, anchored by stout-braised lamb. (Make it even easier on yourself making elements of the meal in advance with our make-ahead strategy).
Get the Easy Irish Dinner Menu and Recipes
Sunday: Roasted Quartered Chicken with Herb Sauce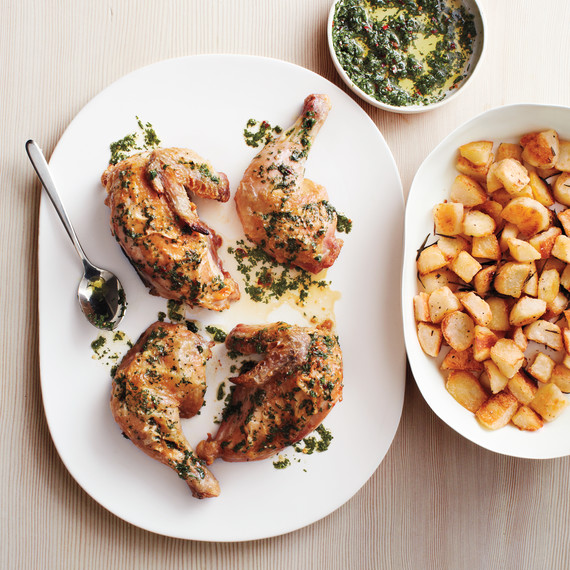 We're still roasting chicken, but consider this recipe a nod to spring. Cutting the chicken into pieces speeds up the roasting time, and the sauce is irreistible. We think you'll adore the Crispy Potatoes with Rosemary too. They cook in the oven at the same time as the chicken. We call that a winning pair.
Get the Roasted Quartered Chicken with Herb Sauce Recipe