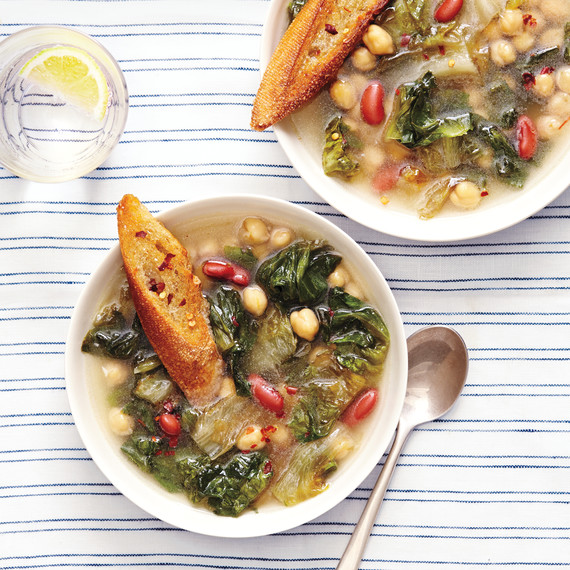 It's that time again, you're thinking about dinner and what to cook. So here's our weekly list of suggestions: dinner recipes that take less than an hour of mostly hands-off time. Some recipes will be much faster than that. Yes, there will be pasta, and, yes, it will be delicious. On the weekends we like to try something different; recipes that cook long and slow, projects that get us using new ingredients and techniques, and menus to make entertaining a cinch. Visit us every week for dinnertime inspiration.
Monday: Escarole and Bean Soup
Start the week with a quick, delicious, and substantial meatless meal that soothes. This soup comes together in just 25 minutes. It features two kinds of beans (chickpeas and kidney beans) and that underappreciated vegetable, escarole. Go vegetarian by using vegetable broth in place of the chicken if you'd like.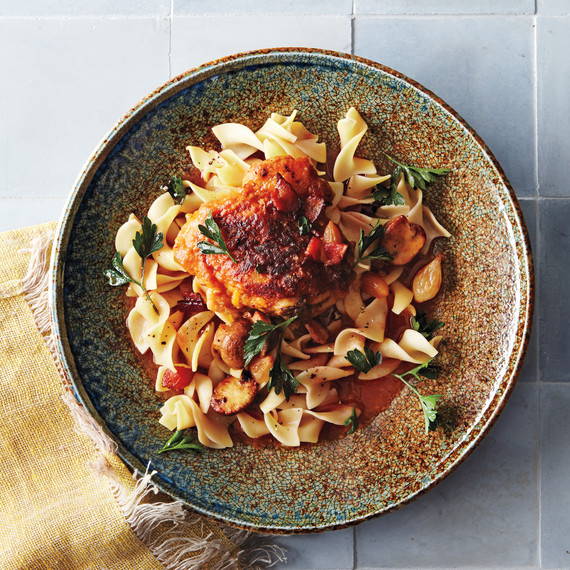 Tuesday: Quick Coq au Vin Blanc
Our weeknight take on the French classic chicken stew makes for a dinner that seems fancy (ooh la la, chicken cooked in white wine on a Tuesday!), but we know you've cooked chicken pieces with vegetables for dinner many times before. Here, bacon, frozen pearl onions (another useful ingredient to keep on hand), cremini mushrooms, and wine create a deeply flavored dinner in an hour.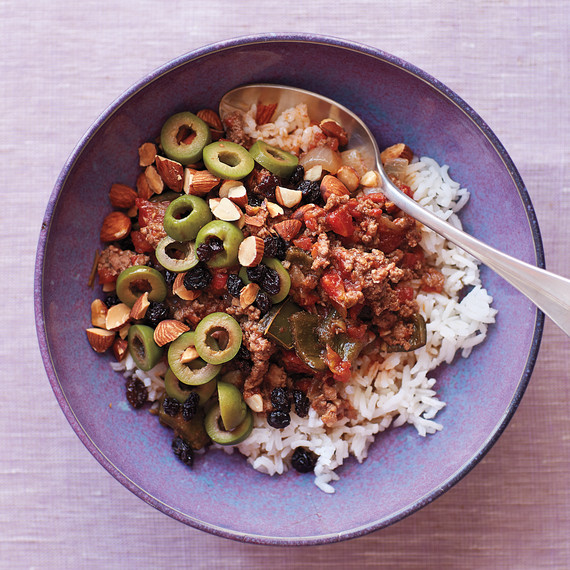 Wednesday: Picadillo-Style Chili 
This 30-minute beef chili is inspired by the traditional Cuban dish picadillo. It's spiced with cumin and cinnamon and served with white rice, manzanilla olives, toasted almonds, and currants.
Thursday: Spaghetti with Tuna, Lemon, and Breadcrumbs

Can you make dinner in the time it takes the pasta to cook? Of course you can! Sarah Carey shows you how to make this super-fast pasta that's made with mostly pantry staples—and the vital technique of using some pasta water in your sauce. Add a green salad for extra credit.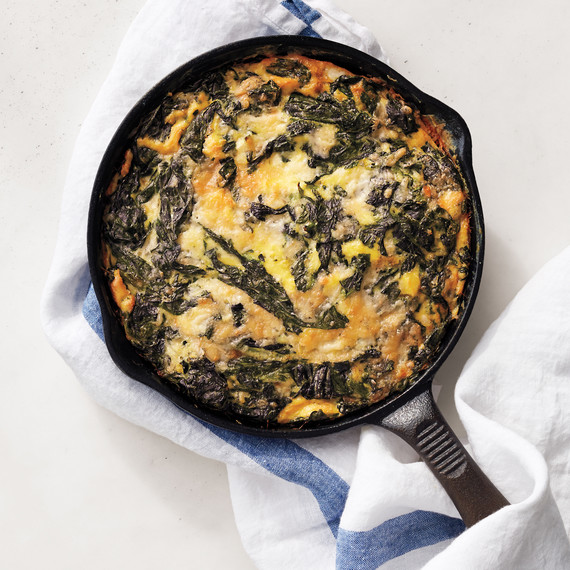 Friday: Mostly Greens Frittata
Get your greens on with this easy, cheesy, eggy recipe. Pair it with a colorful bell pepper saute or a crunchy salad, and some crusty bread. Trying this recipe should sell you on our make-ahead greens concept. Be sure to prep more greens this weekend!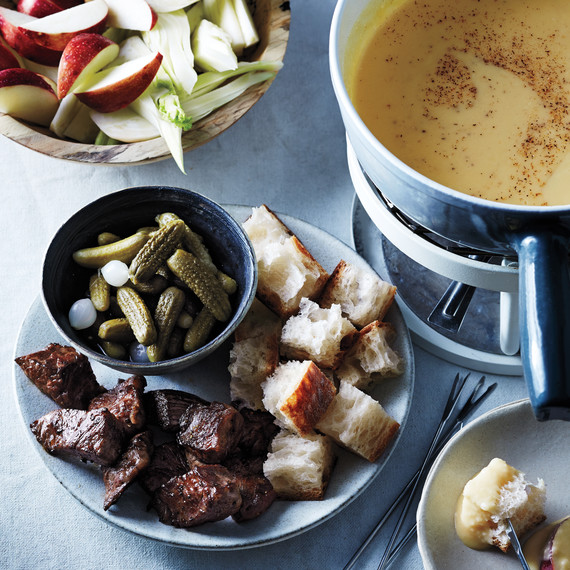 Saturday: Fondue with Seared Steak
Fancy a fondue? Who doesn't adore cheesy decadence? And who doesn't love to dip? Winter is the season for fondue, so settle in and cook up somethingy meltingly good tonight.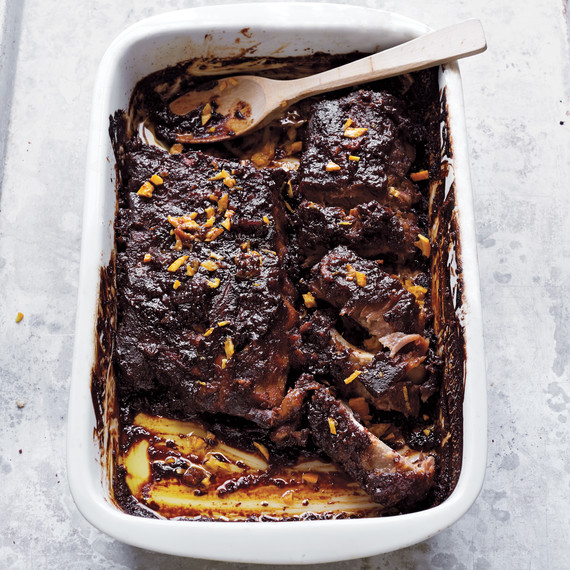 Sunday: Tangerine Sticky Ribs
Sticky, oven-baked citrusy ribs might just be the ticket to a sunny-feeling Sunday. Baby back ribs are marinated in a tangy mix of tangerine peel, hoisin sauce, honey, and spices. Pair with rice or rolls and sauteed greens or a crisp green salad with citrusy dressing.