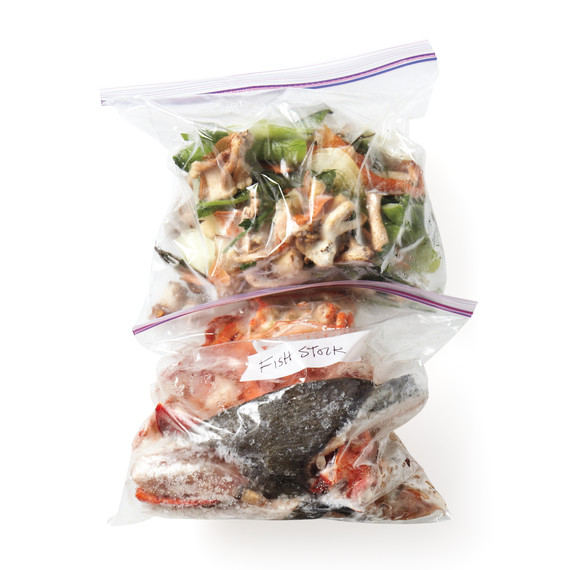 Find out what's been happening in the world of 42 burners, aka our test kitchen, with our weekly series.
While fashion sites want to know about the contents of editors' closets or handbags, we're more pantry- and refrigerator-focused. This week we reveal the home freezer secrets of the test kitchen team. Remember, everyone from the 42 Burners crew lives in a NYC apartment, so no one has the luxury of a large fridge, let alone a separate freezer. What the food editors keep in their freezers are their essentials.
Get Our Smart Freezing Techniques for the Time-Pressed Cook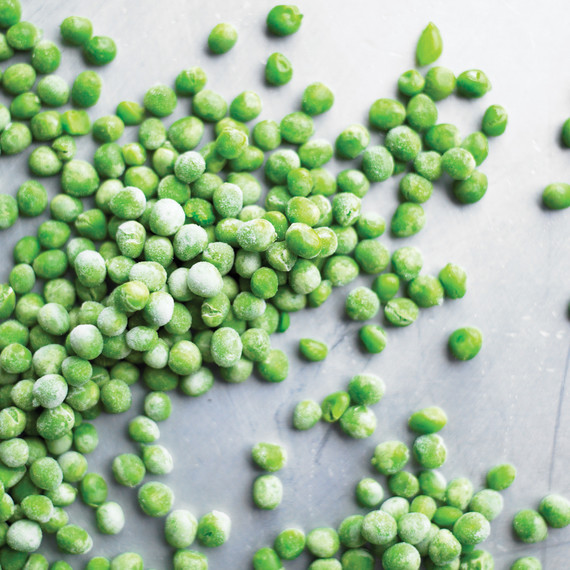 Everyday Freezer Essentials
NUTS AND SEEDS
Hazelnuts are popular (Sarah, Lauryn, and Lindsay), almonds essential for Lauryn, and pine nuts a must for Sarah. On the seed front there are pepitas (Riley and Lindsay), poppy seeds and sesame seeds (Greg and Sarah), then chia and flaxseeds (Lauryn). Everyone stores these perishable items in the freezer to extend their lifespan—no one wants their next baking project compromised by rancid nuts or soft seeds.
VEGETABLES
Sarah Carey has peas, spinach, and corn at all times. Lauryn also is a fan of frozen peas: "They tend to be sweeter than fresh 10 months out of the year and can be added to pastas or fried rice or fed to a small child without needing any time to prepare."
Get Our Favorite Recipes Starring Frozen Peas
MEAT
Homemade stock is a must for everyone and beside the tubs of chicken and shrimp stocks, Lauryn collects "veg scraps, chicken bones, and shrimp shells until I have enough to make more stocks." And then there are the usual chicken pieces, chops, and other cuts of meat and poultry waiting to be defrosted and turned into dinner.
BREAD
Sarah freezes "leftover bread for breadcrumbs." Lindsay slices baguettes for crostini and freezes the slices so she's always ready for unexpected guests. And Lauryn "will buy a good loaf of bread on Saturday, then slice it and freeze the slices flat in a freezer bag to have toast throughout the week."
PASTRY
Sarah is never without packages of butter puff pastry and phyllo.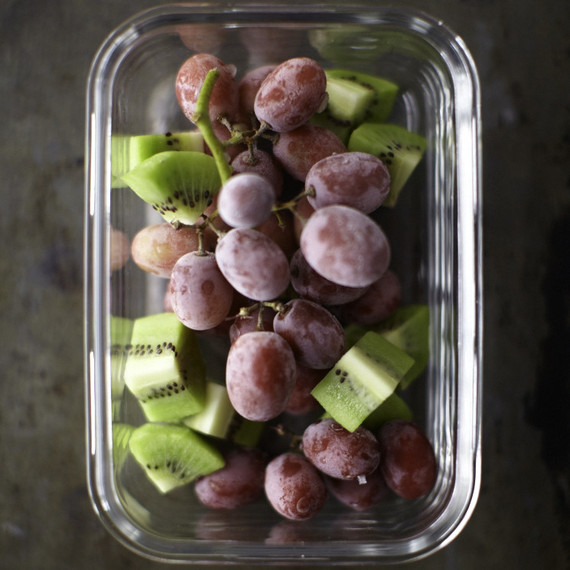 FRUIT
"If I have fruit like berries that are going to go bad, I freeze them. Same for bananas," says Sarah. Lindsay meanwhile freezes fruit on purpose for smoothies and Greg always has a stash of frozen bananas for his famous banana bread. It's Lauryn though who is the queen of frozen fruit. Her young son likes it as a snack after dinner "so I usually freeze some fruit on sheet trays then bag it up to have on hand. Currently I think I'm stocked with frozen grapes, persimmon slices, and some halved Harry's Berries."
SOUP
Lindsay and Riley both store leftover soup in pint containers for when they need a quick meal. Tortilla and lentil are Riley's flavors of the month.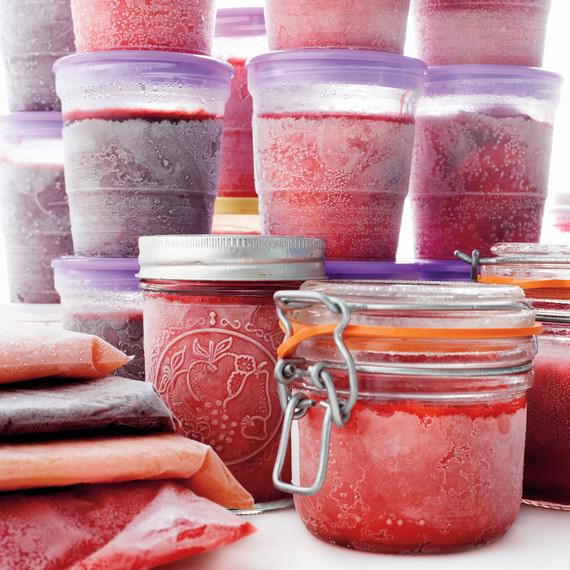 Food Editors' Favorites
Sarah is a keen preserver, so she has homemade jam and jellies in the freezer. Riley also has her freezer stash of summer extenders: peach and berry jams she made last year.
Pro tip: Riley always has compound butter in the freezer for steaks, fish, or even omelets (and it doesn't take up much space).
Another pro tip (and money saver): Most recipes call for one or two bay leaves, and whenever he buys fresh bay leaves, Greg freezes the remainder. When he used to store them in the refrigerator, they would "always rot before I could use them all."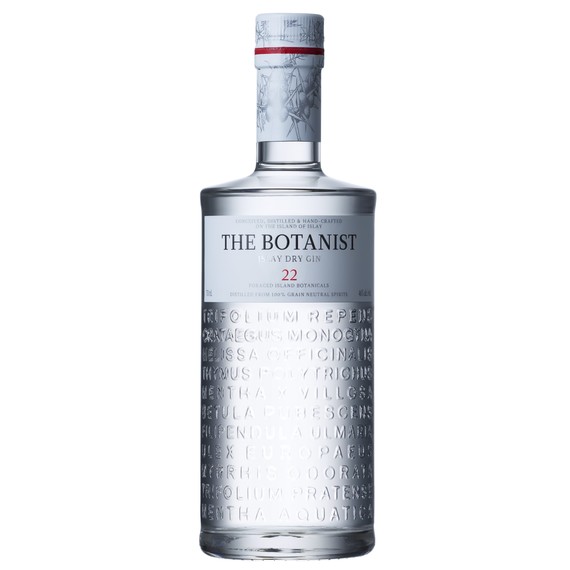 Emergency Supplies
Lindsay: "A Roberta's frozen pizza (in case of emergency). A pint of Haagen-Dazs vanilla ice cream (always) and a bag of mini Reese's peanut butter cups (for moments of weakness)."
Riley: "Trader Joe's chicken and vegetable potstickers and Thin Mints."
Lauryn: "Some form of dark chocolate—for obvious reasons."
And then there are the booze supplies—we're not sure if they are essential or for emergencies. Greg has both large ice cubes for Negronis and smaller ones for everyday use. Both he and Lauryn have vodka and gin stored in the freezer because, Lauryn explains, "temperature is the most important ingredient in a martini." Riley prefers her ice crushed and always has her favorite Deep Eddy's Ruby Red Grapefruit Vodka in the freezer.
Catch up on what happened in the world of 42 Burners last week.