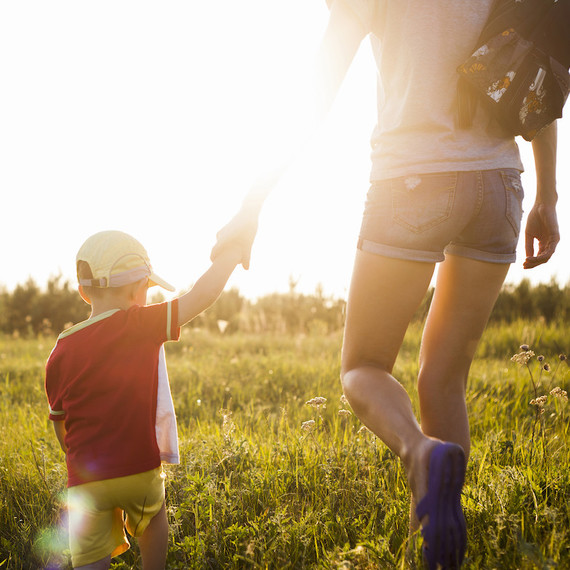 It's easy to be intimidated by the expanse of the great outdoors. What if your son has a meltdown midway through the hike because he's hungry, or someone scrapes a knee?
"Feeling unprepared keeps a lot of families from going outside," says Gretchen Ostherr, Director of L.L. Bean's Outdoor Discovery Programs. Adding: "we know that people of all ages are happier, healthier and more creative when they spend time outdoors."
All it takes to break down the barrier between your gang and nature is some thoughtful planning. Her team believes that families should spend time in nature as much as possible—whatever the season. "We at L.L. Bean like to say, 'There's no such thing as bad weather, just the wrong gear,'" Ostherr says.
Here, she shares the top ten items on her family outdoor checklist.
[LEARN: How to Make The Most out of Family Time]
1. Blanket
 A blanket converts sunny clearings and pebbled beaches into exclusive lounge areas to picnic, chat, and play in. Ostherr recommends a blanket or mat with a waterproof surface, so it stays dry and is more comfortable to sit on. And dont' worry about lugging it around. A blanket is easy to fold and store in your bag—we show you how in the video below.
Pendleton National Park Blanket, "Grand Canyon," starting at $249, pendleton-usa.com
2. Insect repellent
Layering bug sprays is a great way to keep yourself safe and limit exposure to harsh chemicals. "I like to use an all-natural bug spray on skin, and use the heavier chemical stuff on clothing," Ostherr says. She adds that even when you use bug spray, your whole family should perform "tick checks" after any outing to prevent tick-borne illness.
California Baby Bug Repellent, $12.99, target.com
3. Sunscreen
You can't avoid sunscreen—no matter what time of year it is, says Ostherr. Luckily, sunscreen formulas are always becoming more comfortable and more effective. In other words, your kids won't resist as much when you wrangle them every few hours to re-apply. Beating sunburn now means more time outside later!
Alba Botanica SPF 45 Sunscreen, $7.59, puritan.com
[LEARN TO MAKE: Natural Bug Repellents and Bite Treatments]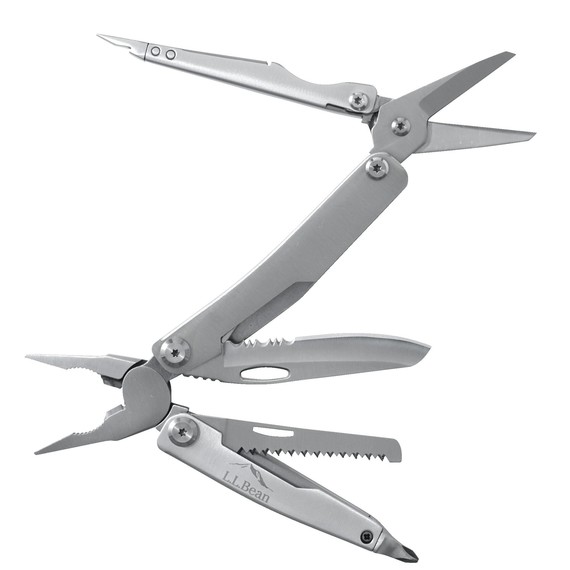 4. Multi-tool
"This is for the Boy Scout or Girl Scout in all of us," Ostherr says. "You never know when you might need to fix something." Pick a durable multi-tool that can cut through tangled fishing line, tighten a bicycle wheel, and open cans or bottles.
L.L. Bean Multi-tool, $49.95, llbean.com
5. Wet bag
Keep one or two reusable wet bags in your outdoor pack. Not only do they keep moisture from swimsuits locked away, but they're also a good way to protect electronics, and keep paper tickets and maps dry in damp environments. Ostherr notes that reusable plastic or silicone bags are a great alternative to traditional zip-seal bags, and many are machine or dishwasher safe.
Bumkins Zippered Wet Bag, from $9.90, amazon.com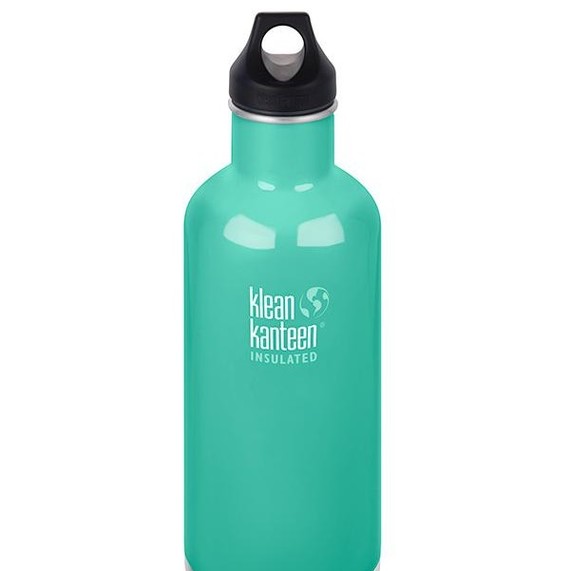 6. Insulated water bottle
A vacuum-sealed water bottle will keep your H2O from spilling, and investing in a sturdy, insulated design can keep water cold for hours, even on the longest, sweatiest hikes.
Klean Kanteen 32 oz. Classic Water Bottle, from $36.95, kleankanteen.com
7. First aid kit
Ostherr recommends assembling different kits for different types of outdoor trips. Pack a small, basic kit for situations where you can call 911 and receive help in minutes. But for longer trips, especially if help will be 2 or more hours away, it's good to have a larger first aid kit on hand—and someone who has first aid training.
[PUT TOGETHER: A Basic First Aid Kit With Our Guide]
8. Sketchpad
A large sketchpad will help your family capture memories as they happen. You can sketch birds or bugs, press leaves and flowers, and make lists of fun locations you'd like to visit in the future. Ostherr recommends tucking a small field guide to local flora and fauna into your sketchbook. "There are small, laminated card versions of these, which are easy to carry," she says. Go the extra mile for the environment, and choose a sketchbook made from recycled materials.
Strathmore 400 Series Recycled Paper Pads, from $5.19, dickblick.com.
9. Cleaning wipes
Keep a pack of these on hand for dirt, dust, mud, sweat, spilled juice, saltwater, and anything else you meet in the great outdoors. We like these natural food wipes because you can safely clean off an apple, utensils or your water bottle. Bonus: they're made from biodegradable fibers.
Eat Cleaner "Grab 'N Go" Fruit and Vegetable Wipes, $5.99, thrivemarket.com
10. Sunglasses
Sunglasses are key in the fight against harmful UV rays. Even in cloudy weather, you're still at risk for damage from the sun, so choose a pair of sunglasses you'll want to wear everywhere. Look for something with durable frames that won't slide off your face or pinch at the temples, and consider a neck strap to protect against drops.
Tifosi Optics "Alpe 2.0" Sunglasses, $69.95, tifosioptics.com.
Watch the Outdoor Family Day Checklist Video: