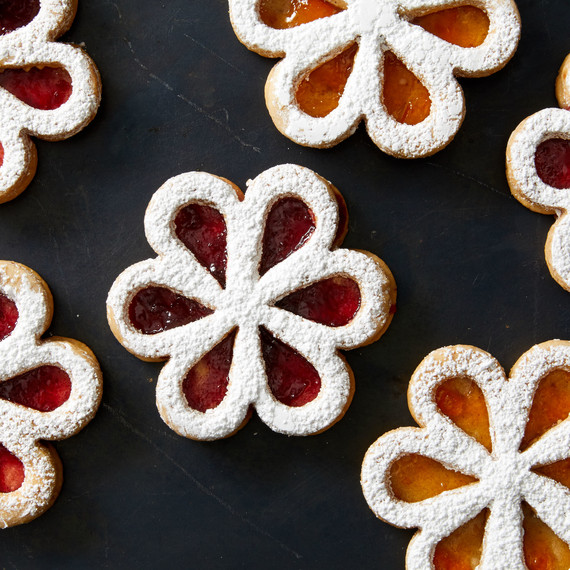 Most people associate linzer cookies with Christmas, but on the latest episode of "Martha Bakes," Martha proves that a couple of cookie cutters can make all the difference. She turns the traditional Austrian cookies on their ear by cutting out the hazelnut dough in the shape of flowers, complete with individual petals! A dusting of powdered sugar adds definition, and jam sparkles from each petal-shaped window. Elaborate, yes, but these sandwich cookies make truly unforgettable spring desserts, party favors, hostess gifts, you name it.
Get the Linzer Flower Cookies Recipe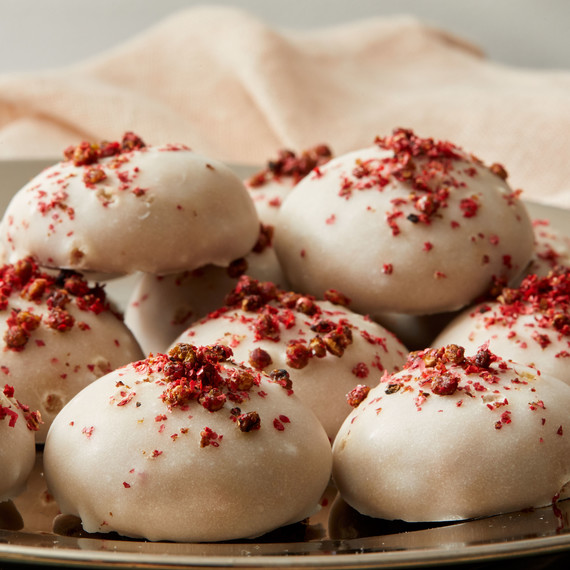 There's also no reason to save the other two cookies featured this week for the holidays. Martha's pfeffernusse, spice cookies that hail from Germany, can steal the show year-round. Pfeffernusse translates to pepper nuts, a nod to the freshly ground black pepper in the dough; Martha ups the ante by topping the cookies with pink peppercorns after they're glazed, which not only adds more heat, but also makes them eye-catching.
Get the German Spice Cookies (Pfeffernusse) Recipe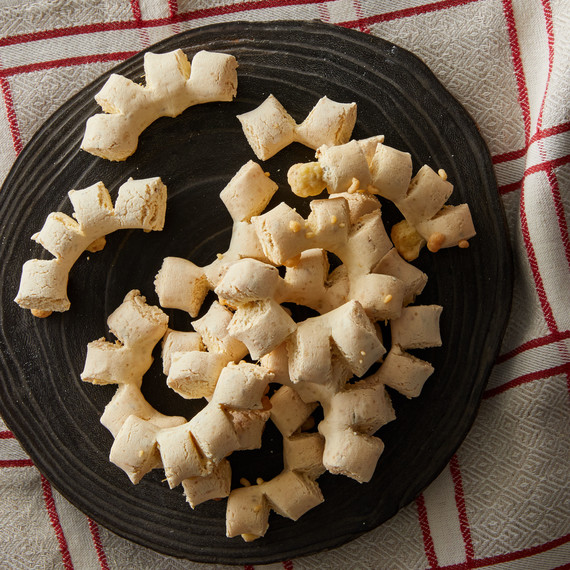 Her chrabeli (anise cookies from Switzerland for the uninitiated) are no slouches, either. Their intriguing shape is achieved without any special tools, just a sharp paring knife, and the results are a definite conversation starter. The Swiss call them little feet, but do they look more like claws? Branches? That's for you and your guests to decide! Be sure to tune in for all this and more on "Martha Bakes."
Get the Swiss Anise Cookies (Chrabeli) Recipe