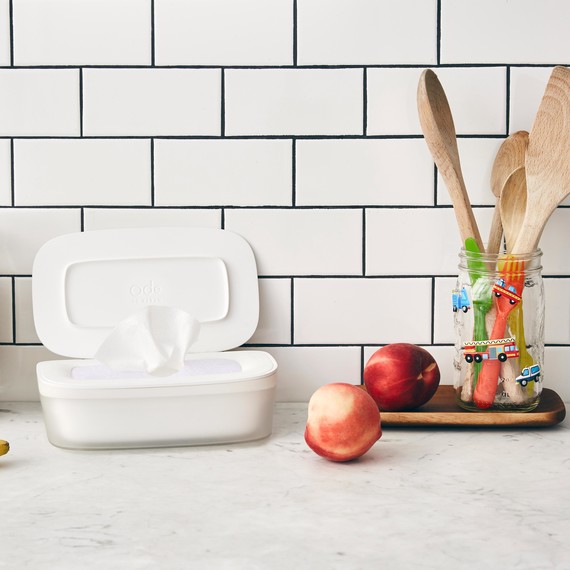 If you've swapped your typical ammonia-packed cleaning wipes for more natural ones, you may be tempted to pat yourself on the back. Not so fast. Wipes are still terrible for the environment.
Plus, seemingly harmless cleaners on the market often contain toxic chemicals which carry health risks ranging from asthma to organ damage.
And if some of these chemicals so much as touch your skin, they can cause "an irritant contact dermatitis," says New York based board-certified dermatologist Dr. Meghan Feely. This can lead to mild swelling, redness, cracking and even blisters.
Enter: Ode to Clean, a brand-new cleaning wipe made from 100% plant products.
The brainchild of a former physician, Gaurab Chakrabarti and scientist Sean Hunt, Ode to Clean's star ingredient is a compound called bioperoxide, which naturally occurs in our bodies.
"A couple years ago when I was studying cancer biology," explains Chakrabarti, "I discovered that the body defends itself using a compound that takes sugars from our food and converts them into a hydrogen peroxide-gluconic acid solution called bioperoxide. Almost every cell in our bodies is doing that, and it's one of the reasons we're able to withstand so many bacteria and viruses."
He then took his findings to Hunt, an old friend, and the two teamed up to engineer a way to produce bioperoxide at scale. The best part: they did it using a sustainable manufacturing process. Ode to Clean is produced with a reactor powered solely by wind energy.
"If you look at the number of wipes used in the U.S. per year in terms of barrels of oil," says Hunt, "it's about 3 million. That's enough energy to go to the moon and back 18,000 times."
As for the wipe component, it's equally environmentally-friendly (and yes, petroleum-free). It's made from polylactide, the same biodegradable material used to make compostable utensils.
[CLEANING TIPS: What You Need to Wipe Down to Avoid The Flu]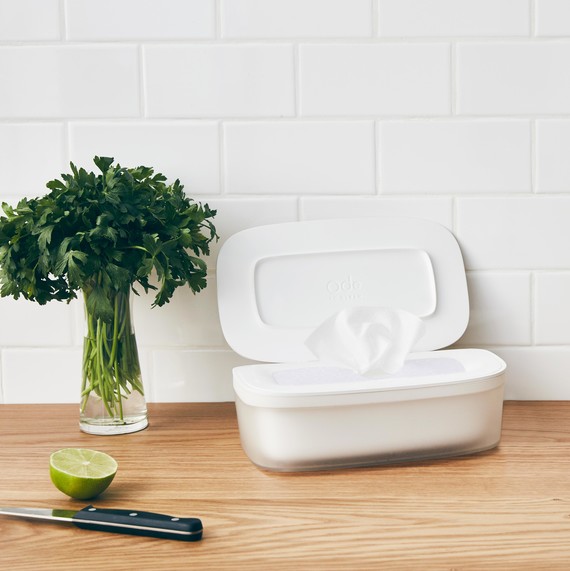 Since Ode to Clean wipes are made entirely of plant starch, oxygen, and water they don't leave behind any chemical residue, making them safe to use on dirty counter tops, yoga mats, sinks or even your face. A Cleaning Kit retails for $25 on odetoclean.com.
Both creators like to joke that their wipes are, in fact, so free of unnatural contaminants that you could eat them if you felt so inclined. Which means, unlike other cleaning wipes, you can feel completely comfortable leaving these ones around children.
As for the name? These wipes are, simply, "an ode to what clean should be," says Chakrabarti. "But also," Hunt adds, "you can't spell biodegradable without the 'ode.'"
[LEARN: How to Wash Your Wardrobe Staples]