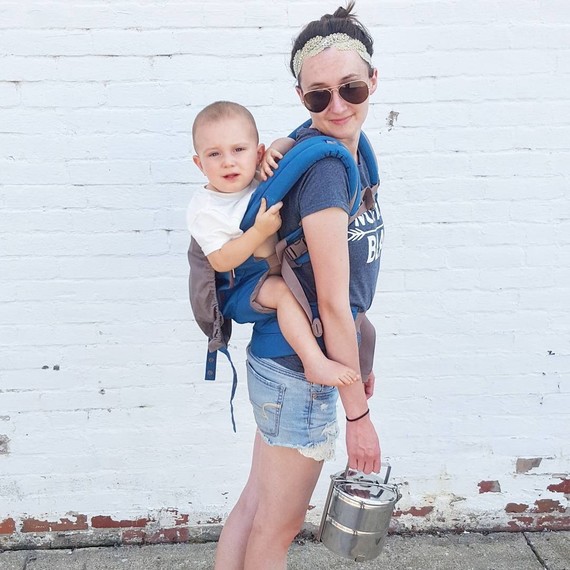 Introducing #ChangetheDay
We'll offer simple ways you can have a positive impact on your health, your home, and even the world. Get inspired by our Change Makers and the companies that are making a difference in the way we live. Join us!
Growing up in the midwest, with family camping trips and a love for kayaking, Megean Weldon has always been a nature-lover. In fact, for the past 8 years, she and her husband have even celebrated Earth Day with various planet-loving deeds, from gardening to park cleanups. Three years ago, they decided to try living completely trash-free. 
It began with a annual Earth Day stroll: "We had decided walk around our neighborhood and pick up any trash we saw on the ground," the Kansas City mom tells MarthaStewart.com. They brought along a plastic bag and began filling it with street litter. Soon, their 30-minute walk turned into two hours. "It got to the point where I was getting mad at people I didn't even know!" she says. "When we got home to dump out the trash we collected, we couldn't even fit it into our bin which was so full from our own trash." Suddenly, Weldon said she realized she was angry at other people for being wasteful, while she was no better. She knew they had to make a change. 
[CHANGE THE DAY: What Really Happens To All Our Trash]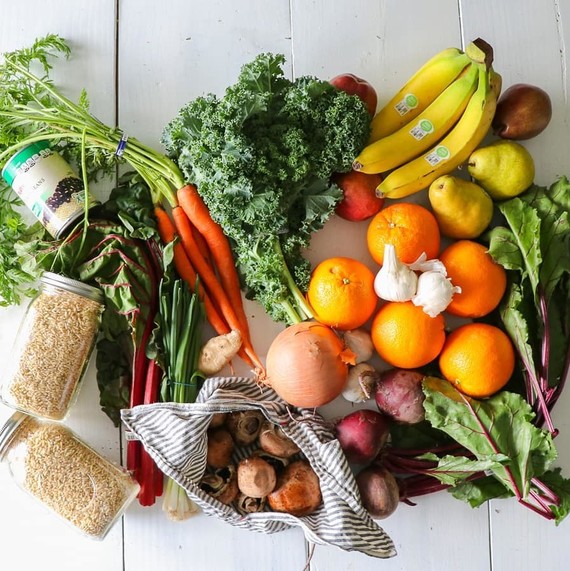 "I started looking thing up online and heard about Bea Johnson," says the 31-year-old IT manager. Johnson, the author of "Zero Waste Home" (which has been translated into 21 languages) has been living a minimal waste lifestyle with her husband and two kids for the past decade. In one year, the family produces a mere single quart of trash. She is often deemed one of the founders of the modern day zero waste movement. At first, Weldon didn't believe what she was reading. "I spent hours looking for loopholes on her blog," she laughs. "But I couldn't find any. Finally, I told me husband, 'This is amazing. We have to try this.'"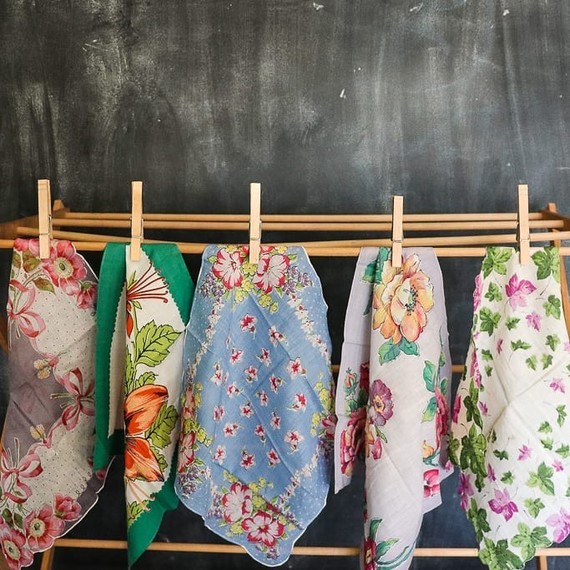 In 2015, they did. They started by identifying their biggest source of household trash: the kitchen. "We realized 90% of our trash was coming from things like food scraps and food packaging," she says. So they started composting scraps in their garden and realized how much trash that alone helped eliminate. Next, they tackled food packaging. "We looked at what we ate and how we ate it and how that all contributed to our waste," Weldon explained. In addition to switching to more plant-based meals, they helped cut out food packaging like produce bags, snack bags, and food wrappers. Instead, they began bringing reusable cloth bags to the farmer's markets and using them to bulk food shop. To her surprise, people weren't giving her weird stares for toting her own bags everywhere: "A lot of people actually said, 'That's cool! Where can I get one?"
[LEARN: Why Bulking in Bulk Might Be a Smarter Way to Shop]
To document their lifestyle changes and share them with friends and family, Weldon began her blog Zero Waste Nerd. "At first, I never expected it to be anything more than a journal. But as it got bigger, I was able to offer a different perspective [in the zero waste community]. In 2015, there weren't a lot of of zero waste bloggers." Today, the blog has over 38.3k followers on her Instagram (@zerowastenerd). Here, Weldon continues to share simple ways that living a less wasteful, more minimal lifestyle can be accessible to everyone, from how to cut back on food package waste when you don't have bulk store access, to a DIY toilet cleaning solution and zero waste birthday party ideas for kids.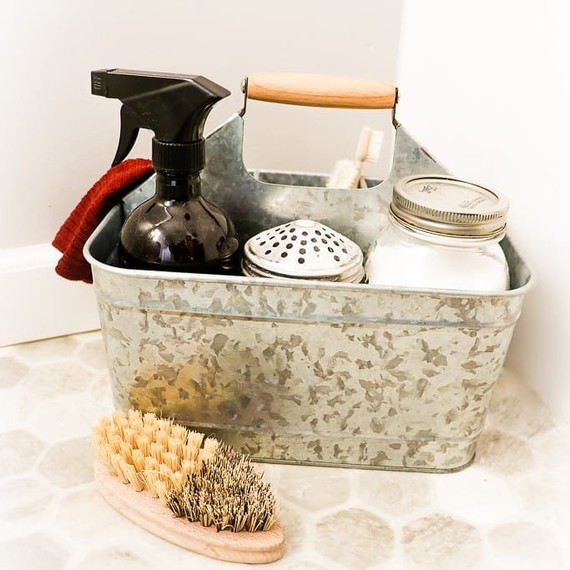 When she gave birth to her son, Ollie, a year ago, Weldon says, "We'd already been living zero waste for a little while so naturally, we raised him the same way." She admits they were lucky enough to find a daycare that was okay using their cloth diapers. However, even smaller habits like making Ollie all-natural, (package-free) snacks — he loves steamed beets and sweet potatoes — and opting for tea towels they already had instead of buying new packs of bibs have helped cut down on trash. Even Ollie's diaper bag is minimal, containing only six essentials. "When he came into the picture, I began to see zero waste living as more borrowing the earth from him," says Weldon. "It shouldn't be up to our kids and future generations to clean up our mess. If we can, we should take ownership." 
[SEE: 4 Easy Ways to Pack a Zero Waste Lunch]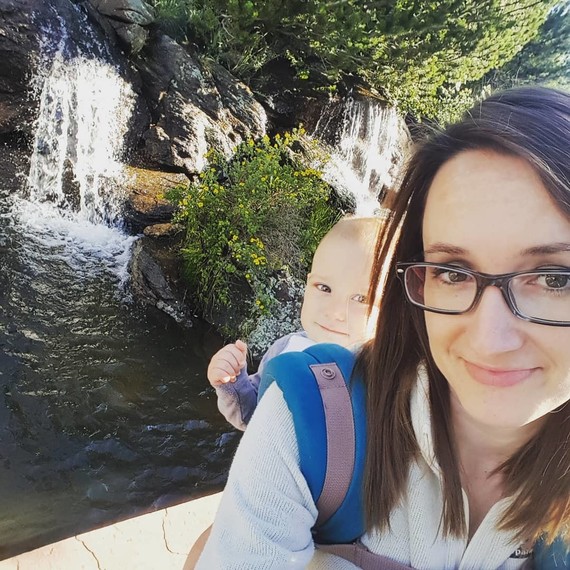 At first, Weldon says her relatives and friends were generally supportive, even if it took them a bit of time to pick up on her new habits. "I think the concept of not making any trash at all is still a weird idea to people. They just don't think it's possible," she says. On the other hand, she loves that some friends have gotten really excited, eager to share their own newfound, trash-free ways. "One of my friends called me just to say they've started recycling more and that makes me feel good — to know that I've had an influence." 
If, by now, you're thinking, 'living trash-free sure sounds nice, but it also seems way more time-consuming and pretty difficult', Weldon would say you're probably right. "A lot of people may say 'Oh, zero waste living is easy!" It's not. Sometimes, it can be very hard. Where you live and what you have or don't have access to can also completely change how you approach [zero waste]." 
[SEE: What the Real Problem with Single-Use Plastic Is]