Here are our suggestions for dinner for the next seven days. The weeknight recipes take less than an hour of mostly hands-off time, many cook much quicker than that but may require constant stirring. On the weekends we like to try something different; recipes that cook long and slow, projects that get us using new ingredients and techniques, and menus to make entertaining a cinch. Join us every week for dinnertime inspiration.
MONDAY: Potato, Broccoli, and Cheddar Soup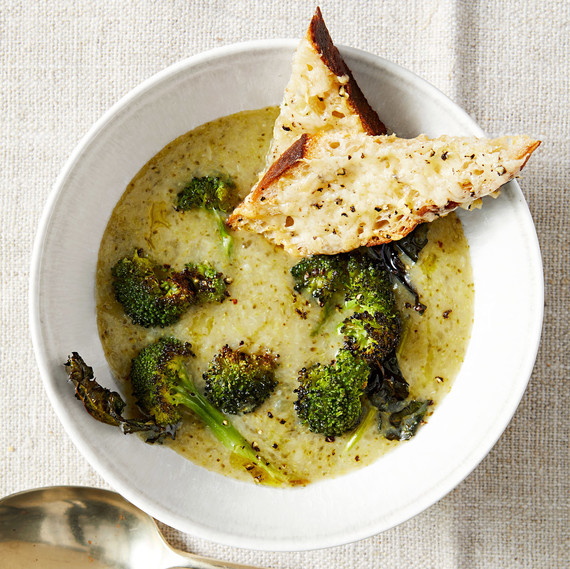 Start the week with this quick, crowd-pleasing soup that spotlights everyone's favorite cruciferous vegetable. Broccoli is cooked two different ways for its star turn: simmered until tender for the base and roasted for the garnish.
Get the Potato, Broccoli, and Cheddar Soup Recipe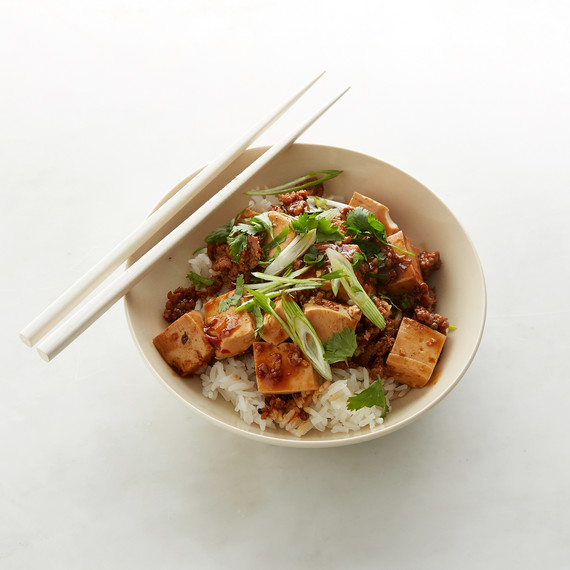 Another episode of better than takeout, faster than delivery, did you know you can make this at home? Yes, that favorite spicy tofu and ground pork dish can be made in about 35 minutes. You'll need some ingredients you probably don't have on hand, so shop for tofu, black-bean chili sauce, and chili bean paste on the way.
Get the Mapo Tofu Recipe
WEDNESDAY: Baked Chicken Veracruz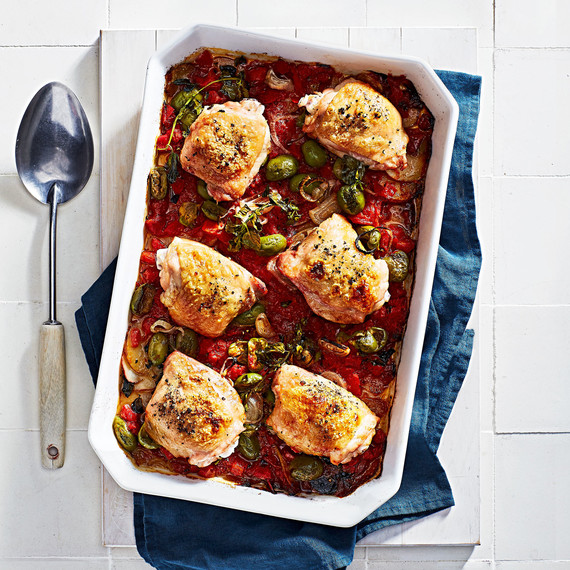 Here's a one-pot dinner that requires oven time but not that much prep, and it's a recipe you'll be adding to your regular rotation. Bone-in, skin-on chicken thighs and potatoes are baked in a zesty sauce made with fire-roasted tomatoes and olives.
Get the Baked Chicken Veracruz Recipe
THURSDAY: Pasta with Roasted Vegetables and Bacon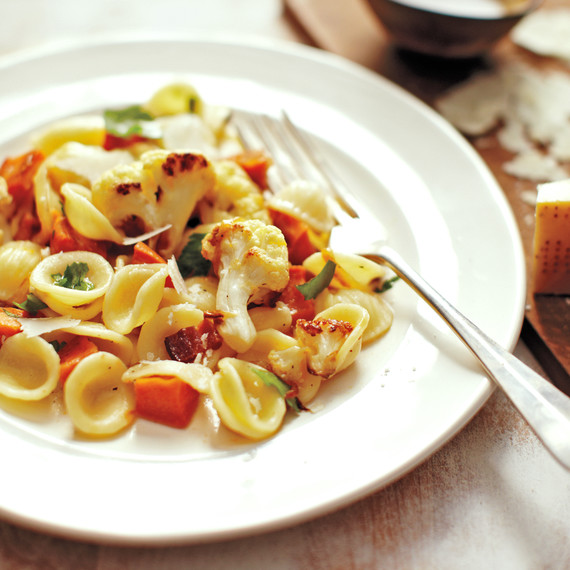 Bacon with roasted sweet potatoes and cauliflower tossed with orecchiette, here's a different take on pasta. And another night to let the oven do the work: you do 15 minutes prep, and it does the rest.
Get the Pasta with Roasted Vegetables and Bacon Recipe
FRIDAY: Seared Salmon and Greens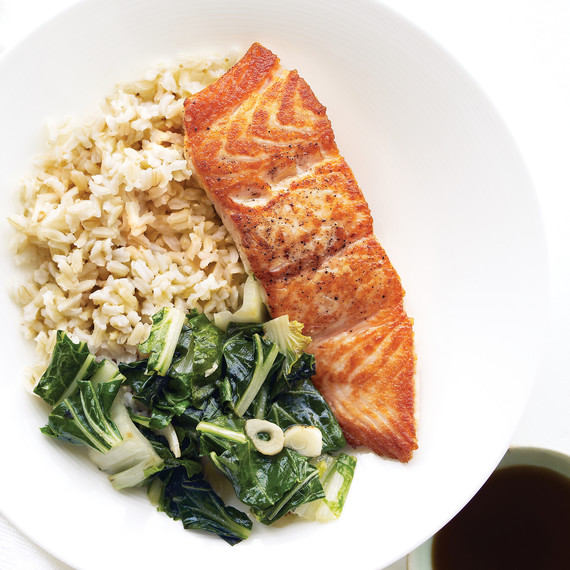 Healthy and delicious, by now you know how much we love salmon. Tonight we're really going healthy; brown rice (start that first for maximum efficiency), garlicky bok choy, and salmon with a no-cook soy, lime, and ginger sauce. 
Get the Seared Salmon and Greens Recipe
SATURDAY: Homemade Gnocchi  
Ready for a cooking project? It's a fun one (little ones can help) and will result in a splendid dinner. Have you made gnocchi before? Our recipe is the route to light, pillowy, petite potato dumplings. The big question, what to serve them with—brown butter and sage or tomato sauce? 
Get the Homemade Gnocchi Recipe
SUNDAY: Orange-Braised Brisket, an Easy Entertaining Menu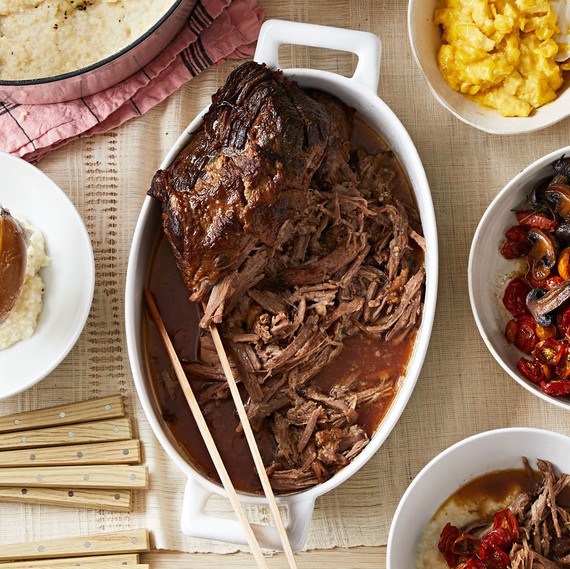 Here's the plan for a most delicious comfort food dinner that serves eight to ten. Invite friends or neighbors over—alternatively save the leftovers for another feast tomorrow. It all starts with our latest pot roast recipe—the meat is braised with both orange juice and orange liqueur. Follow our plan for the entire meal: pot roast, roasted vegetables, and grits. (Skip the slow scrambled eggs for dinner, there will still be plenty of food.) For dessert, go indulgent with a classic chocolate mousse and fresh raspberries, or offer a platter of cookies (do try these carrot cake hybrids) and fruit. 
Get the Orange-Braised Brisket Recipe