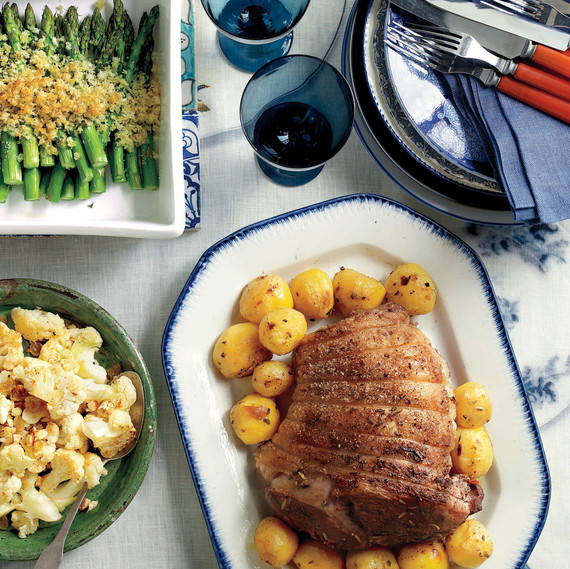 This Easter, celebrate with a special springtime menu that's a cinch to make. Pair roasted lamb with plenty of seasonal vegetables that are also all cooked in the oven. The lamb and the baby Yukon Gold potatoes are up first—they get the same lemon, rosemary, and garlic marinade and are roasted together. While the lamb rests, the other veggies get their turn in the oven.
Thick spears of asparagus are swathed in a blanket of golden, cheesy breadcrumbs and finished with a squeeze of lemon at the end to cut the richness. Cauliflower florets are tossed with toasted almonds, raisins, and sherry vinegar for a savory, sweet, crunchy side dish. Finally, coconut macaroon bars topped with vanilla ice cream, chocolate sauce, and fresh raspberries round out the meal. The best part? We've got you covered with a make-ahead plan so you can put the whole menu together without breaking a sweat.
The Menu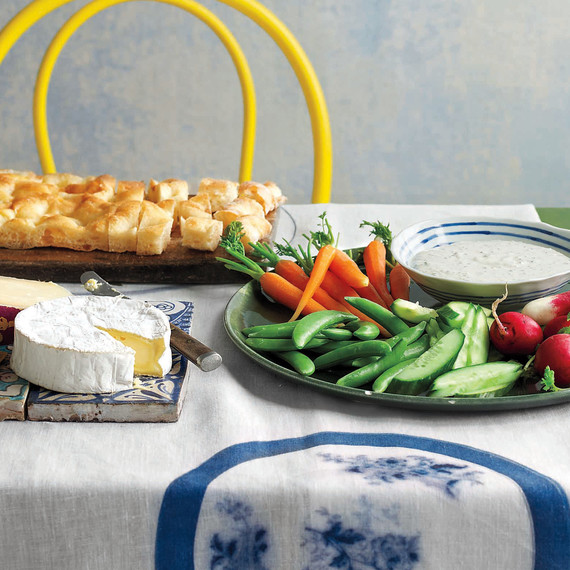 To Start: Garlic and Chive Dip + Crudites
Store-bought bread, a platter of crunchy vegetables, some creamy dip, and a few of your favorite cheeses are great ways to ease into dinner.
Get the Garlic and Chive Dip Recipe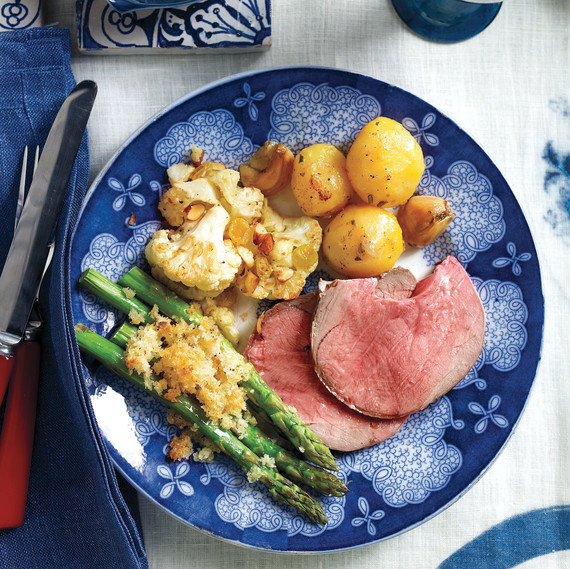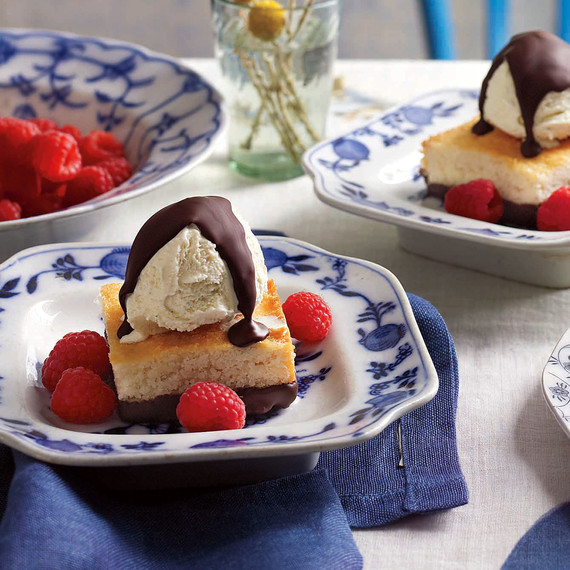 Dessert: Coconut-Macaroon Sundaes
Coconut macaroon bars make an excellent base for these spectacular sundaes (they're also Passover-friendly!). The toppings are simply melted chocolate, which hardens upon contact with the vanilla ice cream into a crunchy chocolate shell, and a tumble of sweet-tart raspberries.
Get the Coconut-Macaroon Sundaes Recipe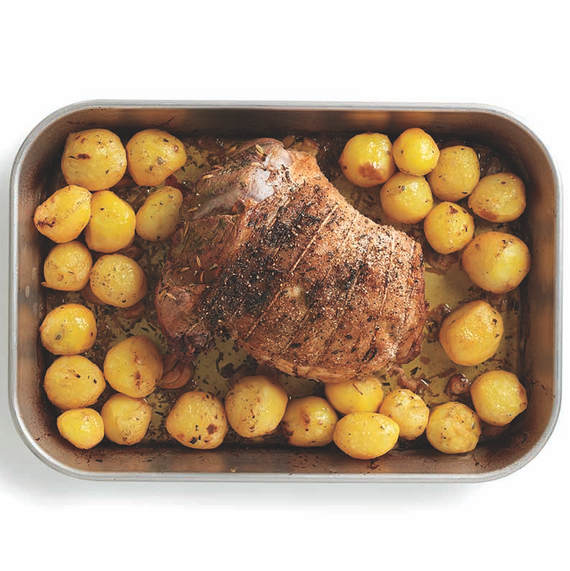 The Schedule
Up to 1 Week Ahead
Make coconut macaroons, dip in chocolate, and refrigerate to set. Wrap in plastic and freeze until 1 day ahead.
Up to 1 Day Ahead
Prep crudites and make dip. Cut cauliflower and trim and peel asparagus; wrap in damp paper towels and store in airtight containers. Thaw macaroons.
3 Hours Before
Marinate lamb and prepare potatoes. Roast potatoes and lamb. While lamb rests, roast asparagus and cauliflower.
1 Hour Before
Set out cheeses so they can come to room temperature.
Just Before Serving
Slice lamb and arrange on a platter with potatoes. Transfer cauliflower to a serving dish.