Here are our suggestions for dinner for the next seven days. The weeknight recipes take less than an hour of mostly hands-off time, many cook much quicker than that but may require constant stirring. On the weekends we like to try something different; recipes that cook long and slow, projects that get us using new ingredients and techniques, and menus to make entertaining a cinch. Join us every week for dinnertime inspiration.
MONDAY: Cannellini-Bean and Greens Stew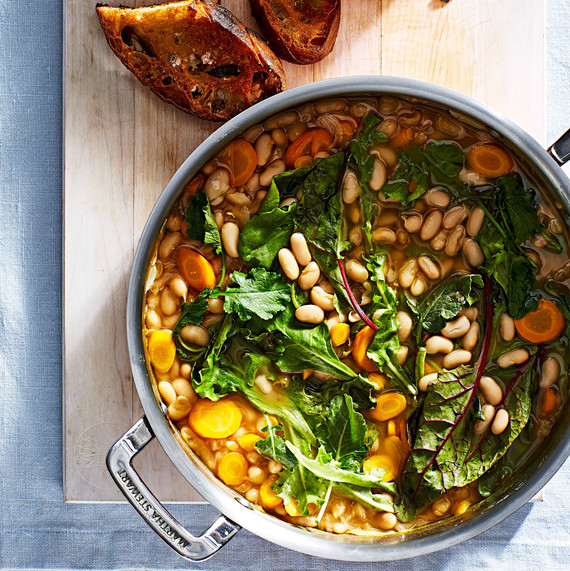 There are garlic-and-sage toasts hiding at the bottom of this robust vegetarian stew, they soak up the delicious broth.
Get the Cannellini-Bean and Greens Stew Recipe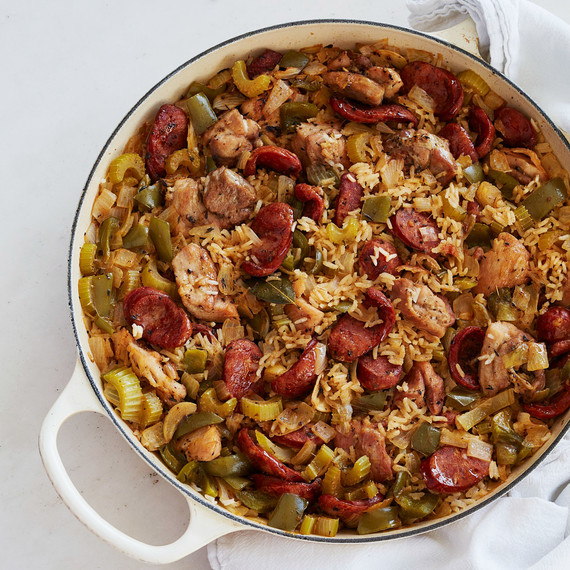 It's Mardi Gras and what better way to celebrate than with something tasty from Louisiana? Gumbo takes a while to cook. While not fast, this hearty chicken, andouille sausage, and rice dish is more doable on a weeknight.
Get the Jambalaya Recipe
WEDNESDAY: Skillet Steak with Pink Peppercorn Butter
An easy, bistro-inspired dinner for two is sure to make your Valentine's extra special—and totally delicious. If steak isn't your thing, try one of our other dinners à deux.
Get the Skillet Steak with Pink Peppercorn Butter Recipe
THURSDAY: One-Pan Creamy Tuna Pasta
Think tuna casserole but lighter, dare I say better? Give this one-pot wonder a try. It ups the veggie factor with peppery arugula and tender asparagus, they're the perfect foil for meaty oil-packed tuna.
Get the One-Pan Creamy Tuna Pasta Recipe
FRIDAY: Broiled Spicy Pork and Pineapple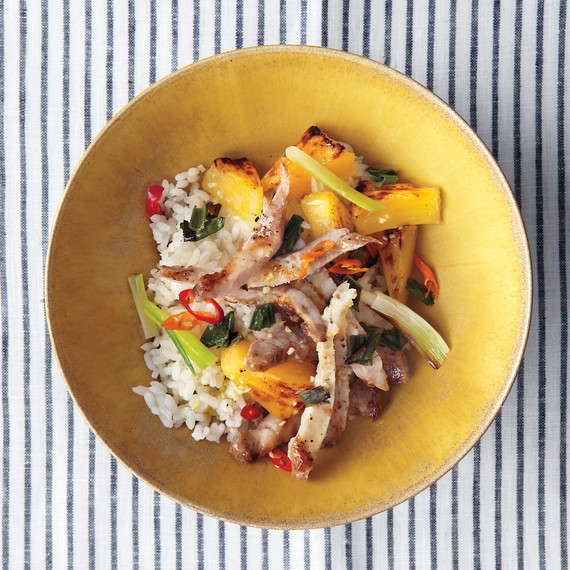 Get the Broiled Spicy Pork and Pineapple Recipe
SATURDAY: Creamy Baked Ziti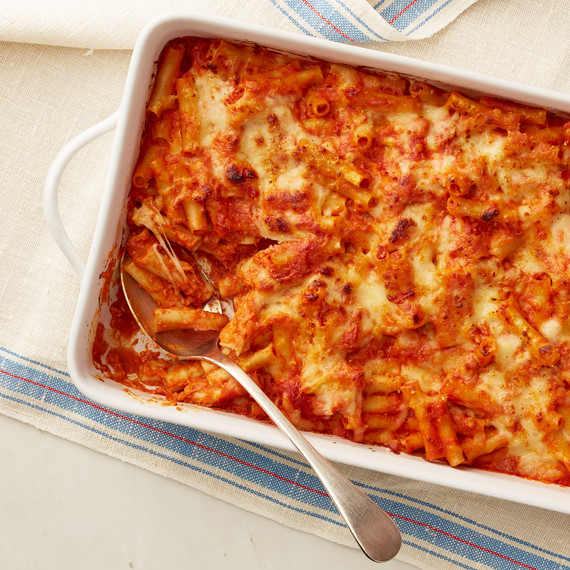 You could make this baked pasta on a weeknight (and we hope you will) but first give the family a treat tonight with this creamy take on baked ziti. Make it comfort food all the way by rounding out the meal with garlic bread and a big salad.
Get the Creamy Baked Ziti Recipe
SUNDAY: The Ultimate Roast Chicken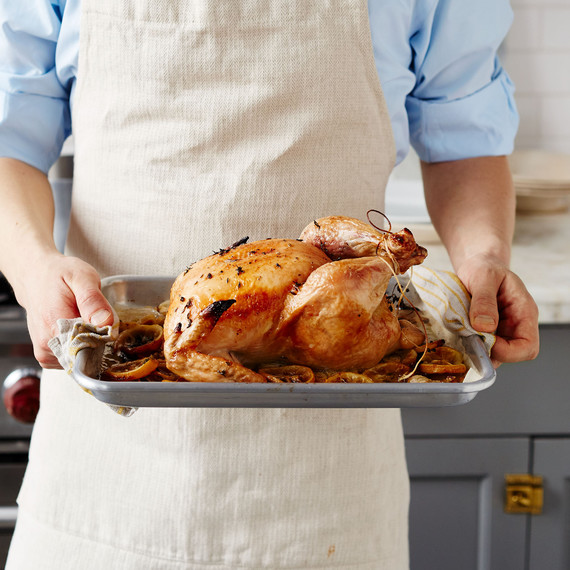 When in doubt, roast a chicken is one of my mottos and Sunday is the best day for roasting. Leftovers, should there be any, are perfect for sandwiches, to top a grain bowl or salad—so many possibilities.
Get the The Ultimate Roast Chicken Recipe