Here are our suggestions for dinner for the next seven days. The weeknight recipes take less than an hour of mostly hands-off time, many cook much quicker than that but may require constant stirring. On the weekends we like to try something different; recipes that cook long and slow, projects that get us using new ingredients and techniques, and menus to make entertaining a cinch. Join us every week for dinnertime inspiration.
MONDAY: Roasted Sweet-Potato and Farro Salad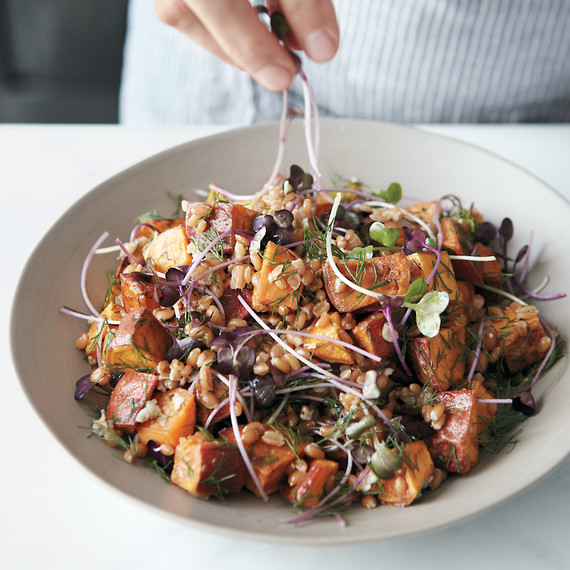 Savory, sweet, and nutty all at once, this is a versatile salad. It can be eaten warm or chilled, you can make it ahead or right before you eat it — and it's both hearty and seasonally suitable to make during the winter. And those roasted sweet potato slices, make extra and eat them as a snack or on the side of just about any meal.
Get the Roasted Sweet-Potato and Farro Salad Recipe
TUESDAY: Turmeric-Ginger Chicken Soup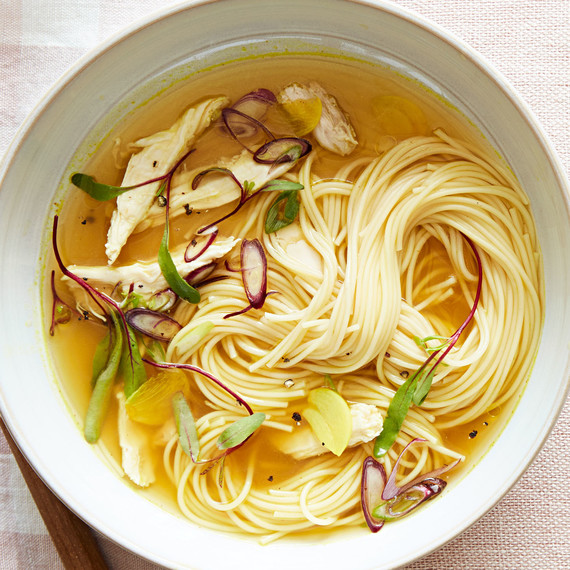 What are we having on Chicken Soup Tuesday this week? A fast, nourishing soup that can be made with store-bought broth and rotisserie chicken. This recipe ups the health factor on regular chicken noodle by featuring not one but two superfoods, with both fresh ginger and turmeric it's bound to be restorative.
Get the Turmeric-Ginger Chicken Soup Recipe
WEDNESDAY: Pappardelle With Quick Fennel Ragu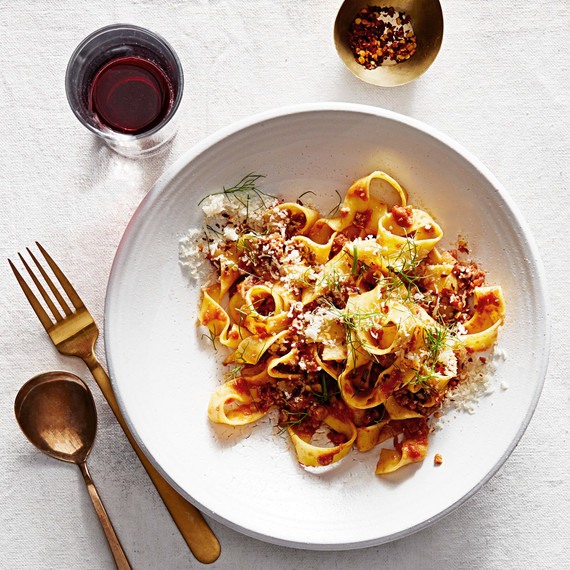 It might look like a regular ragu but this is one revolutionary sauce. Usually ground beef is browned for a meat sauce but this recipe goes a different route: the meat is poached in water (what could be simpler?!). This techique makes for supreme tenderness and reduces the cook time the sauce needs to reach deep flavor. 
Get the Pappardelle With Quick Fennel Ragu Recipe
THURSDAY: The French Omelet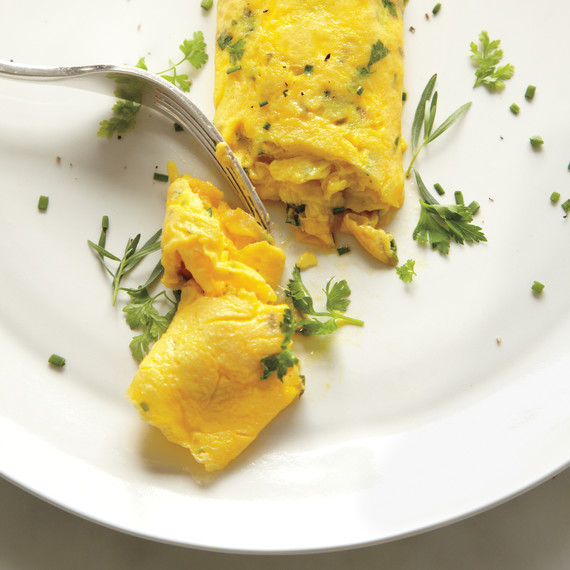 A five-minute dinner? Yes please! (OK, you do need to add salad or a vegetable and toast is essential.) Another plus; this classic folded omelet is an elegant, easy technique that everyone should master — and that you'll make again and again.
Get The French Omelet Recipe
FRIDAY: Spicy Shrimp-and-Broccoli Stir-Fry            
SATURDAY: Pork Sausages and White Beans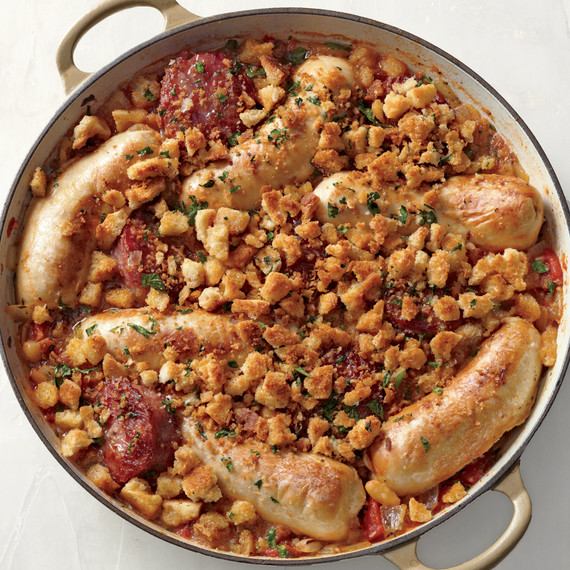 A quicker take on the French southwestern classic cassoulet, this hearty casserole features three kinds of pork: garlic sausages, bratwurst, and bacon. It cooks in just over an hour and is just the dish for a chilly winter night.
Get Pork Sausages and White Beans Recipe
SUNDAY: Chicken Potpie with Brown-Butter Crust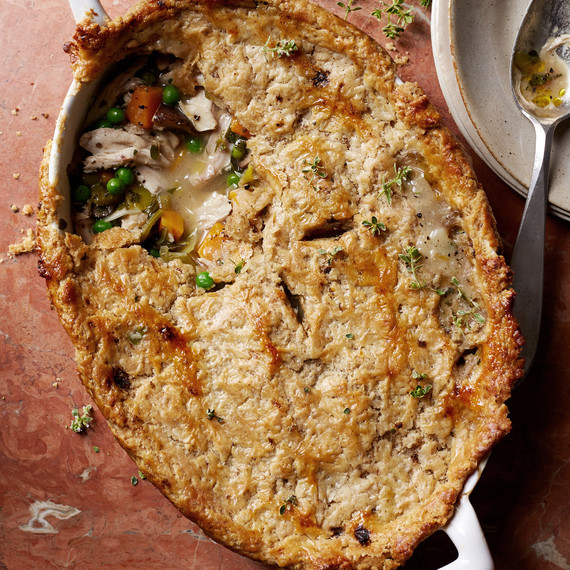 This is our latest and greatest chicken pot pie. The brown butter takes it into sublime Sunday-supper worthy territory, giving the crust more flavor, more flakiness, and more nuttiness. It's a must-be-tasted recipe!
Get the Chicken Potpie with Brown-Butter Crust Recipe