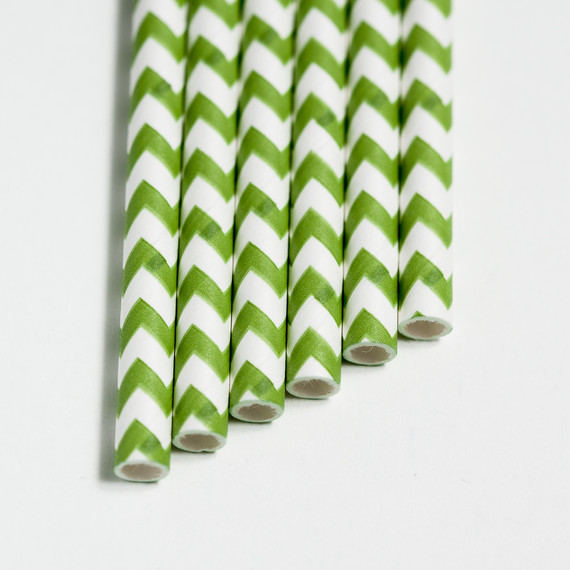 Introducing Change the Day
We'll offer simple ways you can have a positive impact on your health, your home, and even the world. Get inspired by our Change Makers and the companies that are making a difference in the way we live. Join us!
Skipping out on straws doesn't have to suck. If you simply can't resist one with your iced coffee or morning smoothies, consider one of the many plastic-free (reusable!) eco-alternatives. From mega-durable stainless steel options to flexible kid-friendly silicone straws, there's something for every taste. Check out a few of our favorites!
Many restaurants skipping plastic straws are opting for Aardvark's paper ones instead. These American-made sippers are not only flexible, durable — no need to worry about soggy paper — and FDA compliant, but also completely compostable. Once tossed out, Aardvark paper straws decompose in just under 90 days. Easily customizable for restaurants and businesses, Aardvark straws also help raise awareness for various environmental causes like this one that benefits the Sea Turtle Care Center in the South Carolina Aquarium.
[LEARN: About the Real Problem Behind Single-Use Plastic Straws]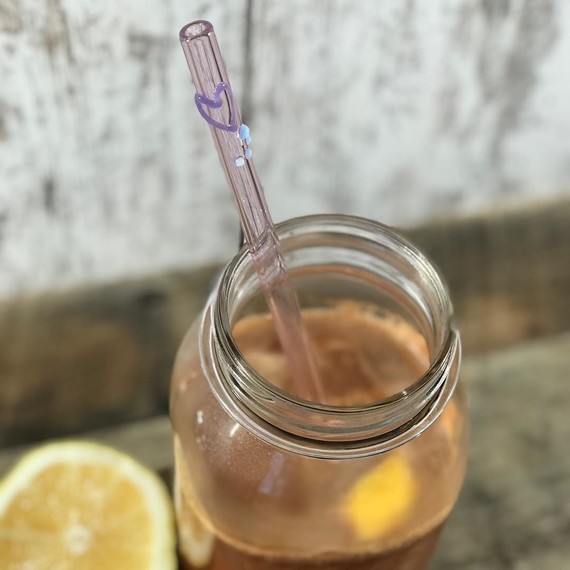 If you're looking for a reusable straw replacement, consider going glass. Since 2009, this family-run American-made business designs and handcrafts all their straws out of borosilicate — the same kind of glass in your Pyrex dishes (we're talking seriously durable). Their straws are both freezer and dishwasher safe and come in clear, colored, bent, or straight varieties starting at $6.95 a straw. There are even options made just for your Camelbak or reusable cold cups. If the idea of a glass straw still says "breakage!" to you, worry not: Strawesome offers lifetime warranty replacements for all their straws (and have only ever had to replace 3% of their straws since launching!)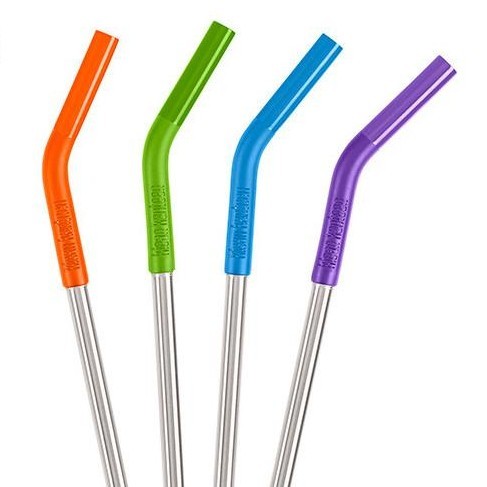 These eco-friendly California-based makers are loved for their wide range of sustainable alternatives from stainless steel hot cups and tumblers to growlers and, of course, straws. Looking to snag everyone in the family a reusable straw? Look no further than this customer-favorite, 5-piece set ($9.95). Perfect for any kind of beverage, each straw is made from high quality stainless steel with safe, food-grade removable colored silicone flex tips for easy personalization. The set also includes a handy cleaning brush made with natural palm fiber straw.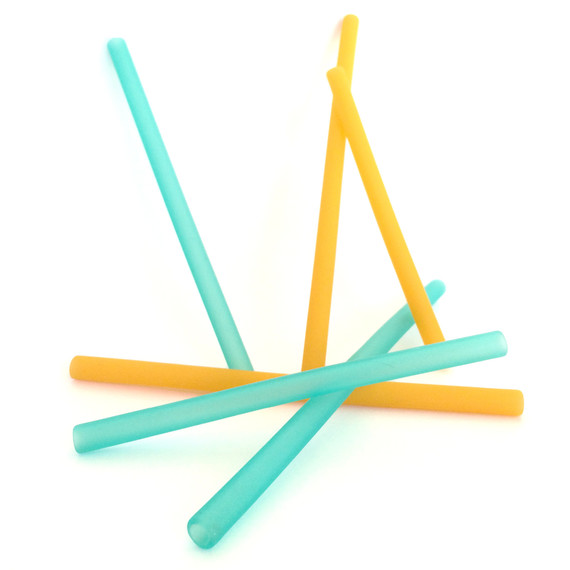 Ideal for kids (including teething toddlers), these reusable silicone straws are not only durable and dishwasher-safe, but also extra flexible. The handy set ($6.95) includes six straws in two colors with three different sizes in each so you can find the perfect fit for every drink in any sized cup. Come cleaning time, simply stick the straws in either rack of your dishwasher. If you're still worried about spillage, consider a Siliskin Straw Top to go with your straws; these handy covers easily stretch over any glass for an instantly spill proof, straw-friendly cup.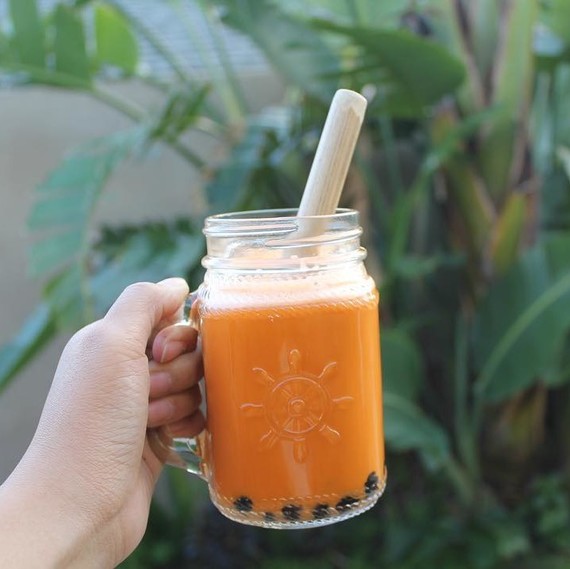 Another popular straw alternative is the reusable, all-natural bamboo straw. At StrawFree, you can find a bamboo sipper in four different sizes — from extra large for smoothies and bubble tea to short and narrow for cocktails — starting at just a dollar a straw. Each is handcrafted and cut from locally harvested organic bamboo, one of the fastest-growing and renewable plants on the planet. Proceeds of all straws sold also go towards community outreach and educational environmental campaigns. 
[SEE: What a Zero Waste Cocktail Looks Like]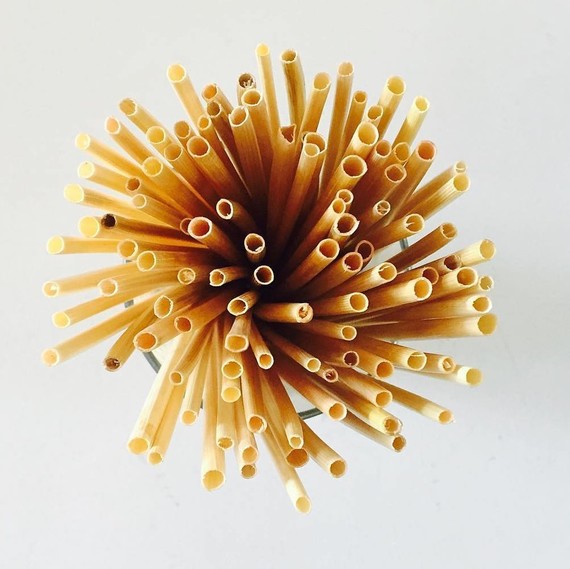 Did you know that before the invention of plastic straws, people were drinking their beverages with the stalks of grains, also known as (you guessed it!) straw? Paying homage to these natural roots, Harvest Straws crafts highly sustainable, low-carbon, eco-friendly plastic straw alternatives. Made from locally grown, non-GMO grains in Southern California, all the straws are chemical-free and biodegradable once used. Though you can't purchase these individually, but be sure to spot Harvest Straws at one of these Ocean-Friendly Restaurants (or nominate your favorite eatery to make the switch!)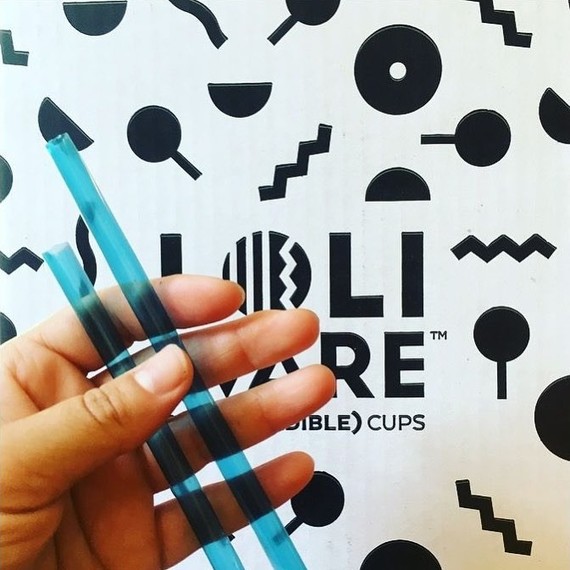 You read that right: the future of straws could be edible. In the midst of a successful Indiegogo campaign, Leigh Ann Tucker and Chelsea Briganti — the ladies behind the sustainable innovation brand, LOLIWARE— are soon debuting an completely edible alternative to the single-use plastic straw. Their version: durable, 100% plastic-free, marine-degradable, non-GMO, and compostable in 60 days. After launching an edible cup in 2015, which helped keep 133,000 plastic cups out of landfills, the duo is hoping their eco-efforts can also help keep the average 500 million plastic straws used in America, every day, out of the trash. Made from a nutrient-dense, seaweed-based material, the LOLISTRAW looks and feels like plastic but, environmentally speaking, is the complete opposite. "We need a truly radical approach," Tucker told us. "Everything we use should be designed to one day disappear. We shouldn't have things, like plastic straws, left behind on the earth."