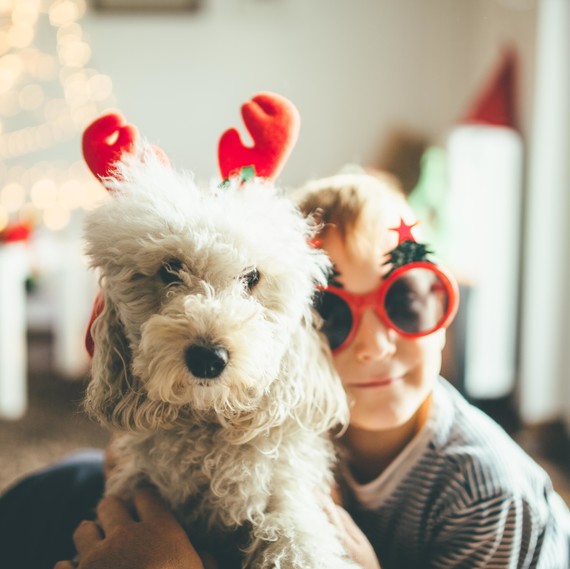 The holidays are a special time for kids -- even the fur ones. According to an American Pet Products Association survey, 68% of U.S. households have pets; that's 86.4 million homes. It's only natural for pet parents to want to include the furry ones in the festivities, indulging them with treats and allowing them to be part of your gatherings with friends and families.
 
We talked to two experts -- Dr. Ernie Ward, a veterinarian who specializes in life extension and longevity and is the founder of the Association for Pet Obesity Prevention, and Dr. Tina Wismer, medical director of the ASPCA's Animal Poison Control Center, about celebrating safely with your pets.
Mind all the shiny things
Garland and baubles can jazz up your home, but your cats natural curiosity about the tree and dangling things can get him into trouble. "Cats are particularly interested in tinsel, ribbon, and other stringy and sparkly decorations, but they should be kept securely out of reach," Dr. Wismer says. "If ingested, these decorations can cut a cat's digestive system or cause a foreign body obstruction." Broken glass ornaments can cause injury, and "salt dough" ornaments -- the kind kids make at school -- can be harmful if ingested. Keep them out of reach by placing them high up on the tree. The water at the base of Christmas trees is another danger. Dr. Wismer suggests covering the bowl -- a tree skirt can keep it out of your pet's sights.
[LEARN: 3 Easy DIY Ways to Pet-Proof Your Home]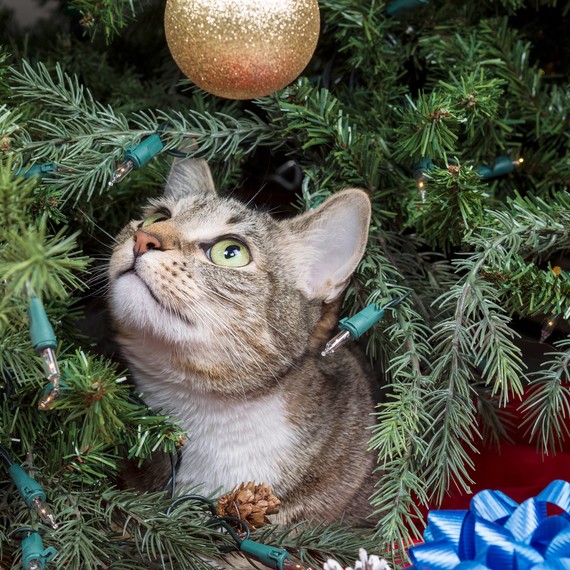 Smart indulgences
Holiday tables are packed with calories, and cold weather keeps many of us inside and less active; this combo can cause weight gain for pets, just as it can for their humans. But that doesn't mean all nom-noms are a no-no.  "I'm not one of those people who says, 'This is off limits,'" Dr. Ward says. "I kind of say, 'How can I engage them?'"

 
The key, he says, is the tempting pets with the right food. "Really go toward fresh vegetables," he says. I like crunchy vegetables for dogs, in particular. The other things you can do, of course, are lean meats. If you have organic turkey, salmon, tuna, poultry, if you have chicken, things like that are great." For cats, he says, "give a little sliver of salmon or a pinch of chicken in the food bowl. I believe strongly in sharing these rituals with our pets because they are part of our families."
[SAVE: These 6 Tips on Taking the Perfect Holiday Pet Photos]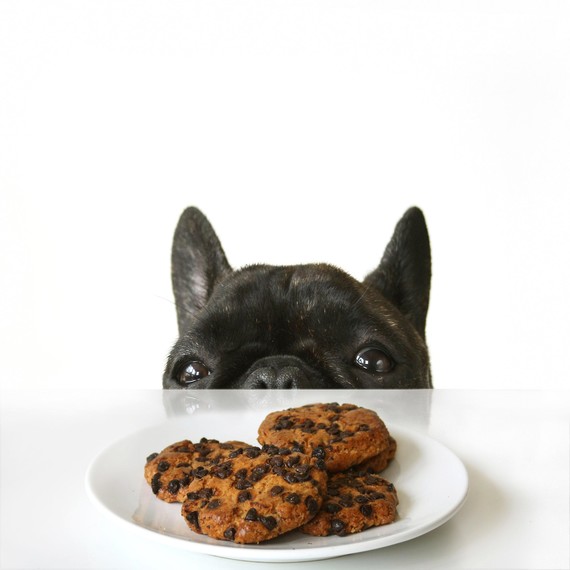 Watch out for food toxins like chocolate
Most pet parents know to avoid giving pets foods with chocolate or alcohol, but Dr. Wismer  says it's important to be extra-vigilant around the holidays, when sweet treats are everywhere.  "Some of the main holiday food toxins for pets are chocolate -- the darker the chocolate, the more dangerous it is," she says. Different types of chocolate contain varying levels of methylxanthines, which can be poisonous to dogs; darker chocolate contains higher concentrations of this toxin.

 
And keep an eye on your boozy drinks. "Pets are often particularly attracted to drinks made with milk or cream." Sugar-free treats may help human waistlines, but artificial sweeteners like xylitol are dangerous for pets, she said. Fatty and spicy foods can cause stomach upset.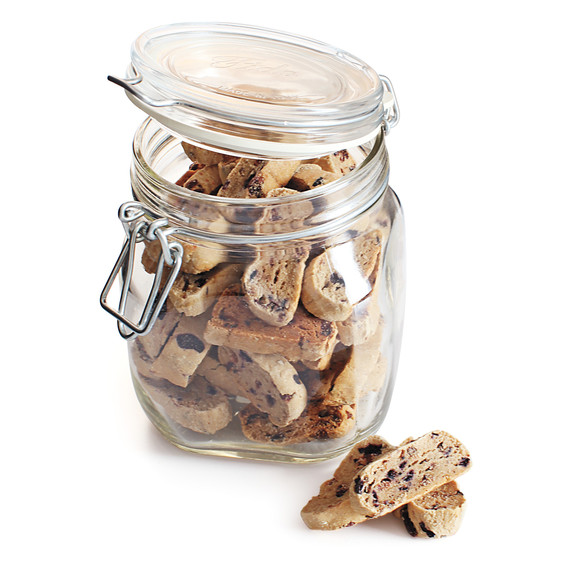 Get your guests in on the fun
If you have guests who like to slip scraps to Fido or Fluffy under the table, have them pass around a treat jar instead. "We do this every time we have people over," Dr. Ward says. "We just go ahead and allocate [some food] for our dogs and say, 'Hey, man, If you guys want to give Harry and Ginny something, here's the jar. Have at it.' When it runs out, it runs out."
[MAKE: Our Paw-Sitively Yummy Pet Treats]

Make sure your pets are comfortable during parties
Be mindful when you have gatherings in your home -- after all, it's your pet's home too, and strange people and noises can stress them out. So it's important to know your pet, Dr. Wismer says.  "Some pets are introverts who will benefit greatly from having a secure place that's all their own in a houseful of guests," she says. Designate a crate, a closed-off room or a quiet corner with a favorite blanket for your pet to retreat to. If your pets are extroverts who thrive on attention, help them burn some energy before guests arrive. "Try playing with your pet -- if it's a dog, go for a long walk or run before the party starts to help tire him out. During the event, give your pet an engaging toy or treat to help keep him occupied."
[MAKE: An Adorable DIY Cat Camper Your Feline Will Flip For]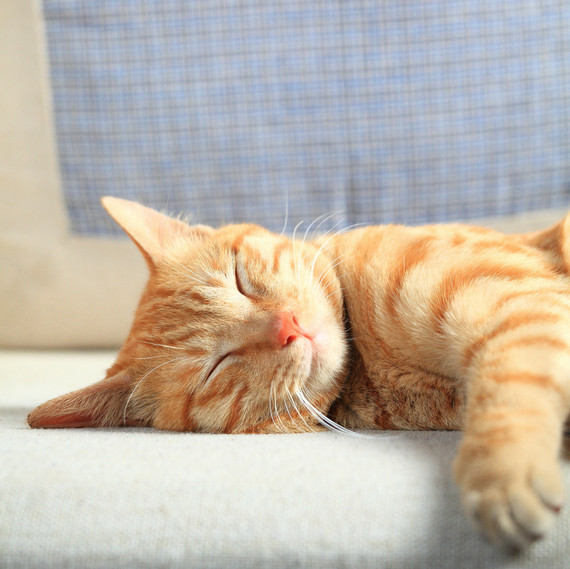 Give your houseguests a heads up
"Remember that your guests don't know your pet's habits, health, or behavior anywhere near as well as you do," Dr. Wismer says. Let your friends know whether your pet loves belly rubs or hates them, and which treats they can have (or not). People often travel with their medications, so remind guests to keep their bags out of reach of curious snoots. "Human over-the-counter and prescription medications can both be dangerous to pets," Dr. Wismer says.
Next, get your furry friend's favorite spot prepped with our tips for cleaing pet beds: