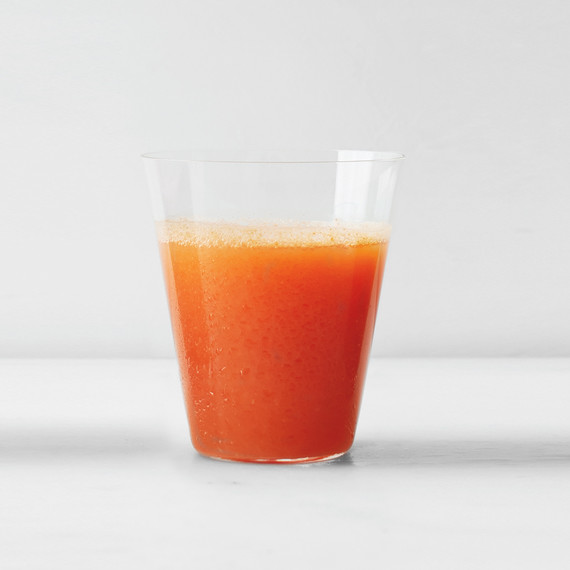 I've worked in the test kitchen at Martha Stewart for over a decade, and this grapefruit, carrot, and ginger juice definitely makes my top 10 list of all-time favorite recipes. Rich in vitamin C, beta-carotene, and anti-inflammatory properties, this is just the sip of sunshine the doctor ordered. I crave this drink all winter long.
Get the Grapefruit, Carrot, and Ginger Juice Recipe
And with just three ingredients, this juice is an easy and healthy way to reset. I always try to find ruby grapefruits for their vibrant color and sweet flavor. Peel the skin and pith (too bitter for this delicate drink) and chop the fruit. Same for carrots -- you can either scrub or peel the skins. If you're looking for a bit more zing, add up to 2 inches of fresh peeled ginger. Feed the ingredients through a juicer (I like to alternate between soft and firm ingredients to make it easier on the motor.)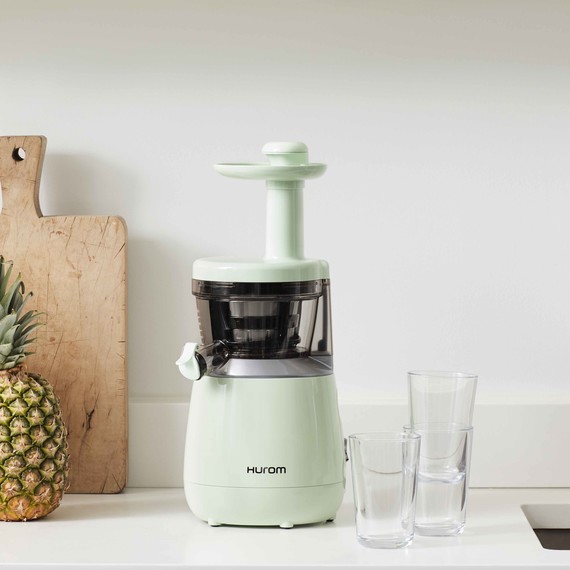 There are lots of juicers on the market, and my favorite by far is a slow juicer, sometimes called a single gear juicer. This type of juicer works more slowly to fully extract the ingredients, creating drinks with more body, color, and flavor. If you don't have a juicer, you can blend the ingredients in a blender. Layer the grapefruit closest to the blade, then top with ginger and carrots. Start blending on low and work your way up the dial to high. (You might need to add a bit of water to get things moving in the blender.) Strain in a fine sieve before drinking.
This juice is a great way to wake up on a cold morning, and it makes an even better afternoon pick-me-up. Boosting your immunity and brightening up a winter day never tasted so good.
Get the Grapefruit, Carrot, and Ginger Juice Recipe
Tune in every Sunday for a new Healthy Appetite video from Shira Bocar.
Watch Shira make the immunity-boosting Grapefruit, Carrot, and Ginger Juice: