It's cold outside. These easy dinner recipes are just what you need to keep you and your family well fed. Our weeknight meals take less than an hour of mostly hands-off time, many cook much quicker than that but may require constant stirring. On the weekends try something different; we've got recipes that cook long and slow, projects that use new ingredients and techniques, and menus to make entertaining a cinch. Join us every week for dinnertime inspiration.
MONDAY: Crispy Rice Cake with Celery Salad and Avocado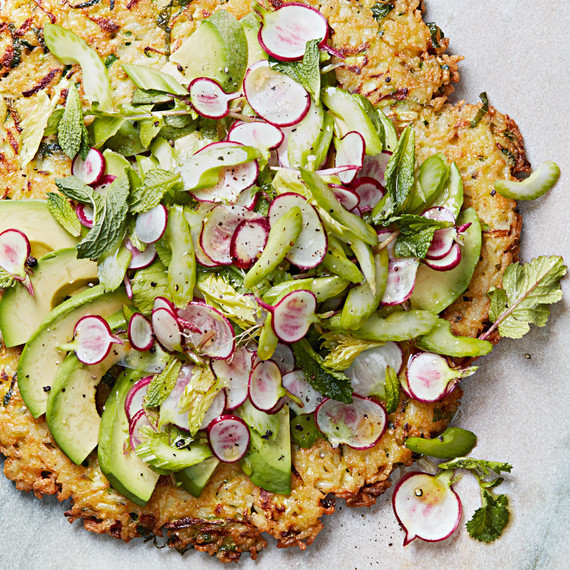 We're starting with something different, we love this innovative but easy recipe and are sure you will too. It's a great way to use up leftover rice (don't you always have some lurking in the fridge?), and a fabulous avocado recipe for those of us who might just be over avo toast. Did I mention this meatless dinner comes together in 35 minutes?!
Get the Crispy Rice Cake with Celery Salad and Avocado Recipe
TUESDAY: Beef and Cabbage Tacos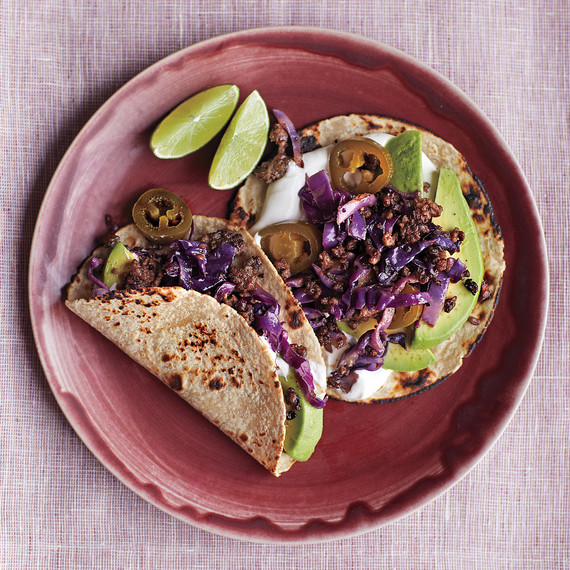 Who doesn't love tacos? We love this recipe especially because it's fast (just 20 minutes), delicious, and a tad unexpected. Yes, give cabbage a try in your tacos and you won't regret it.
Get the Beef and Cabbage Tacos Recipe
WEDNESDAY: Bacon and Eggs with Savory Sauteed Leeks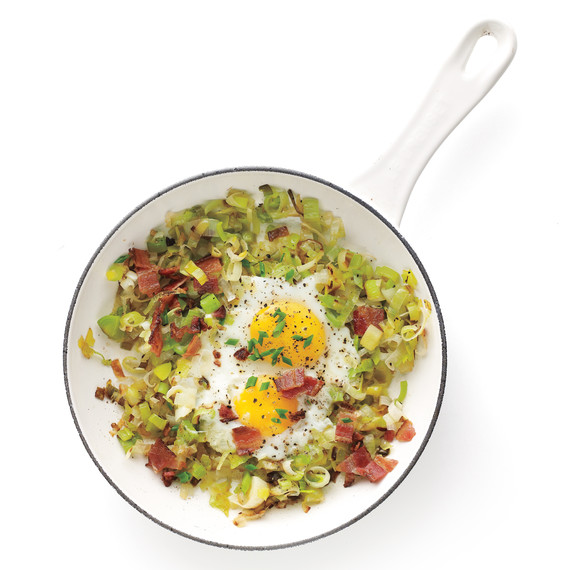 In the grand tradition of breakfast for dinner we bring you this ultra-fast, super tasty one-skillet meal; eggs and bacon never tasted this good before. Leeks crisped in bacon fat take the dish to the level above the next level. Toast is the preferred side. 
Get the Bacon and Eggs with Savory Sauteed Leeks Recipe
THURSDAY: Sausage-and-Pepper Ragu over Polenta 
FRIDAY: Sea Bass with Kale and Cannellini Beans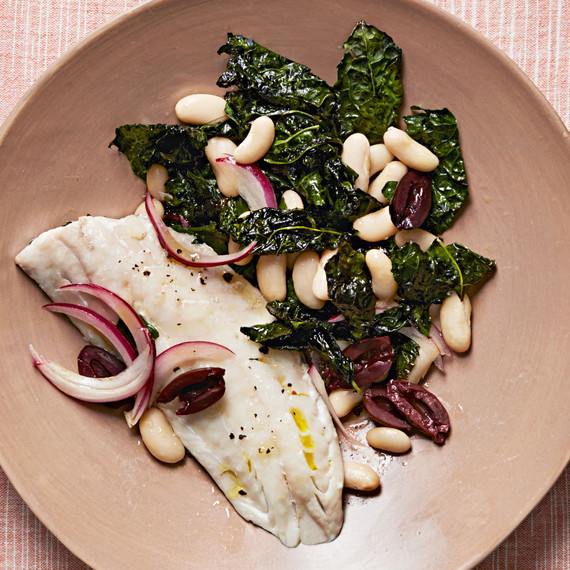 Try this easy-going fish entree and you're bound to want to add it to your weeknight repetoire. It's one of our fabulous sheet-pan dinners, aka a one-pan meal (minimal cleanup!). If you can't find sea bass, use another white flaky fish such as cod or hake.
Get the Sea Bass with Kale and Cannellini Beans Recipe
SATURDAY: Our Favorite Chicken Noodle Soup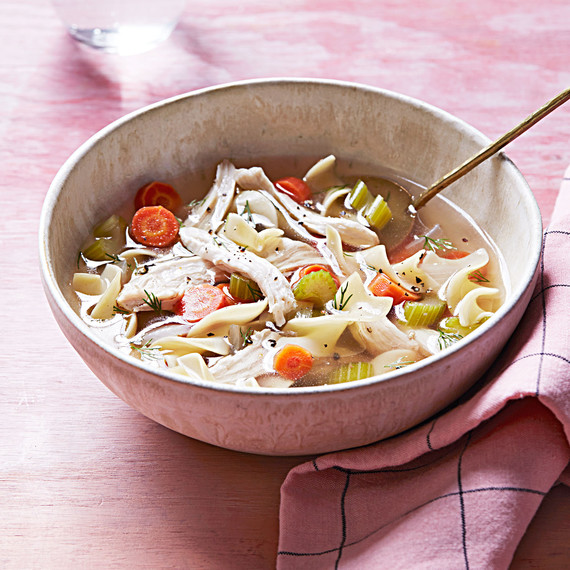 Because we adore this classic and are sure you do too. If you haven't tried our test kitchen's favorite recipe, well you should. It's comfort in a bowl. The recipe serves 6 but when you ladle this out for dinner, it's more likely to be 4 portions because everyone will spoon it up. Follow up with a comforting dessert, apple crisp or bread pudding -- maybe Christmas cookies if you just happen to have some around?!
Get the Test Kitchen's Favorite Chicken Noodle Soup Recipe
SUNDAY: Slow-Cooker Lamb with Olives and Potatoes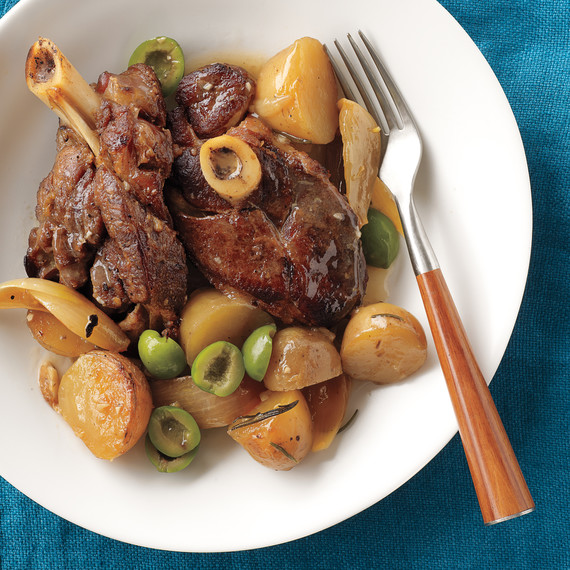 Here's a recipe for a busy Sunday. Start this lamb shank dinner, then do those errands or catch up on chores while the slow cooker does its magic. Dinner will be ready in 4 1/2 hours (or 7 hours if you choose low!), and it will be delectable.
Get the Slow-Cooker Lamb with Olives and Potatoes Recipe