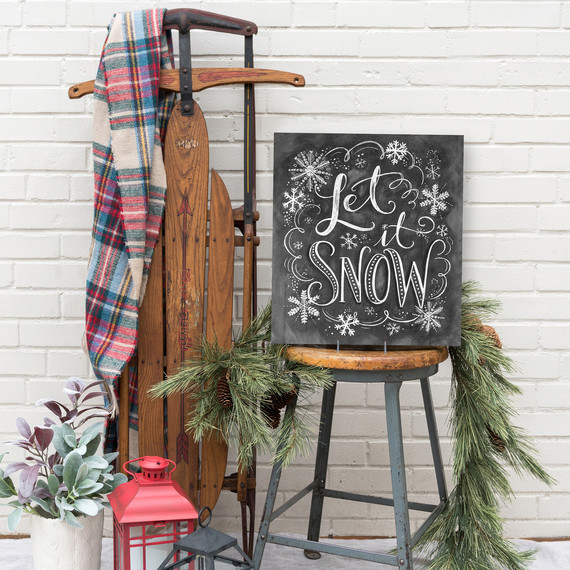 I love drawing snowflakes on a chalkboard. The chalk texture makes them come alive and they look beautiful against the gray, dusty background. Just like in nature, all of your hand-drawn snowflakes will be unique and different. Plus, because we're using chalk, there's no pressure — everything easily erases. Embrace the imperfections, dustiness, and unique character!
Here, I will be showing you how to draw three chalk snowflakes varying from basic to ornate. Once you have the general shape, the possibilities for adding details are endless!
[LEARN: An Introductory Guide to Hand-Lettering]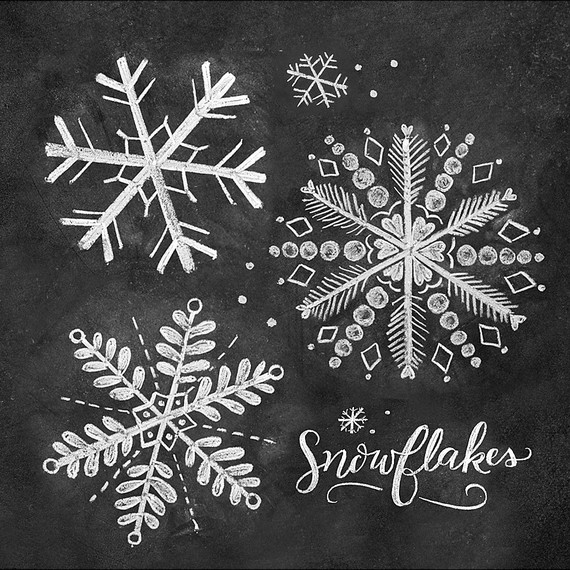 Snowflakes are perfect accents for hand-lettered chalkboard pieces. When adding snowflakes in your designs, use a combination of basic and ornate styles. The inclusion of basic snowflakes and even simple asterisk shapes will really make your statement, ornate snowflakes stand-out!
When I'm drawing a design, I work my way from the top-down to be sure I don't smudge my work. This allows me to rest my hand on the chalkboard for anchoring.
Another tip for making blustery looking snowflake designs is to use tiny dots next to your drawn snowflakes. These should be sporadic and different sizes. Remember, we're not going for perfection here, just really nice texture to accentuate the feel of the piece.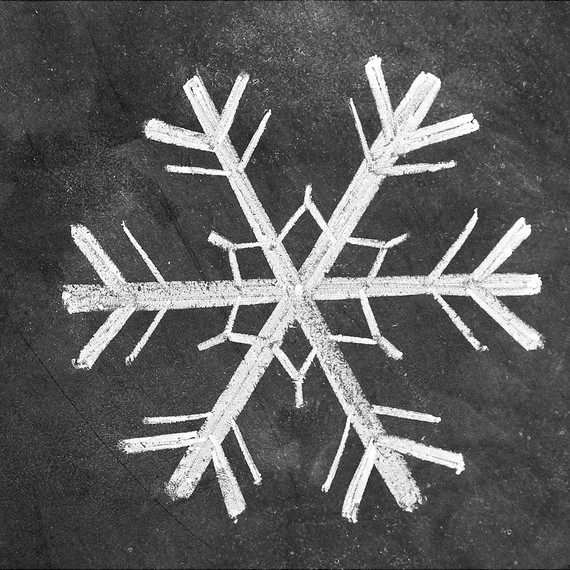 Snowflake 1
Start with the simplest snowflake design. The basic six-pointed pattern is easy to learn and will be the base for more advanced patterns.
[LEARN: Simple Snowflake Chalk-Art]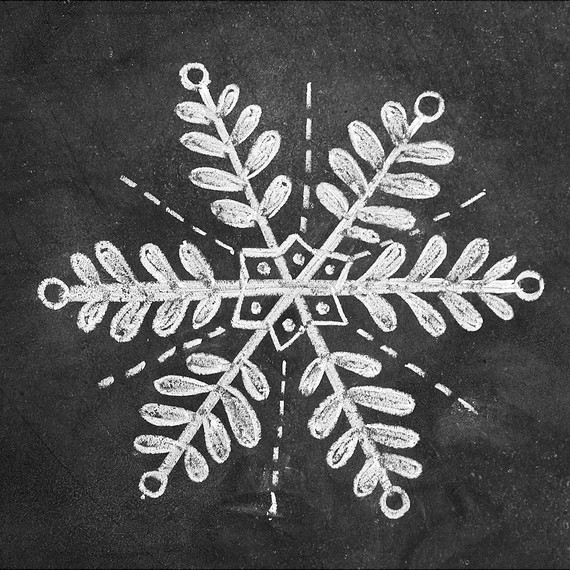 Snowflake 2
Follow with this second design, a more intricate pattern incorporating leafy tapered arms and dashed lines.
[LEARN: Elegant Snowflake Chalk-Art]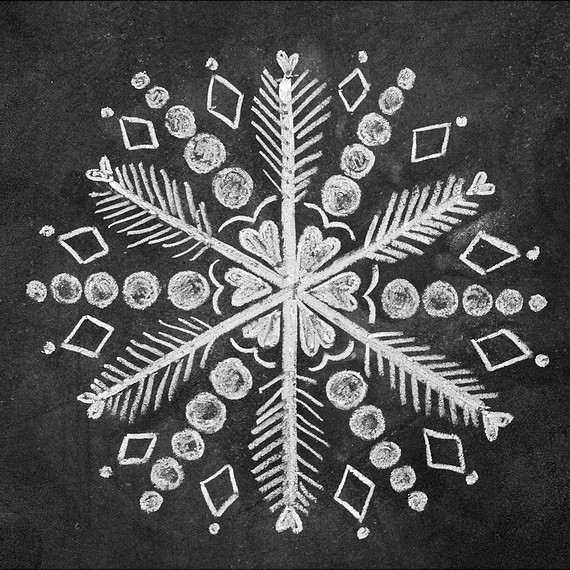 Snowflake 3
Lastly, try the most intricate snowflake design. (Don't worry, it's still surprisingly easy to learn.) In this pattern, you will learn three additional details: feathery add-ons, pearl trails, and teeny-tiny hearts.
[LEARN: Ornate Snowflake Chalk-Art]
Once I'm finished drawing, I also love going back in with just the corner of a felt eraser and adding a few dusty clouds around the lettering and snowflakes.
Feeling inspired? Watch how to achieve perfect lettering on a chalkboard: