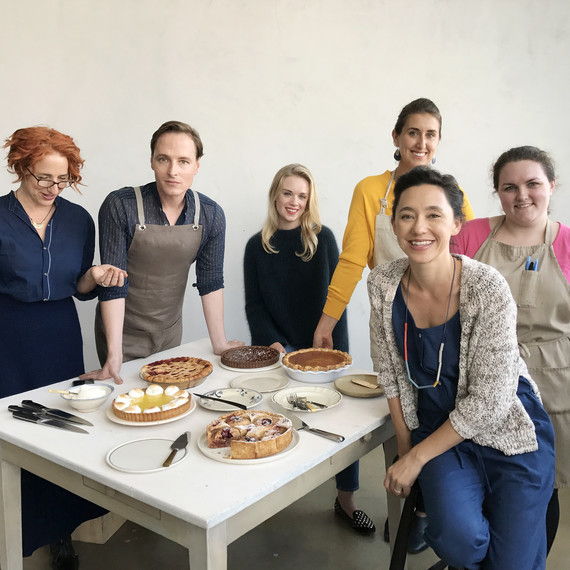 Catch up on what's been happening in the test kitchen with our soon-to-be-weekly series, but first get to know our team.
Do you cook on a four-burner stove? Maybe you have six burners? The cooks in our test kitchen have a total of 42 burners to work with, but they have to share -- no one gets a stove to themselves. They also share refrigerator and counter space, but it's a warm, collaborative environment with plenty of elbow room for rolling dough, prepping seafood, julienning vegetables, and the myriad of other tasks that make up a day in our test kitchen. (Anything and everything from meetings to tastings to lunch with Martha to styling a photo shoot or sitting at a computer typing up recipes.)
Here's our ace team: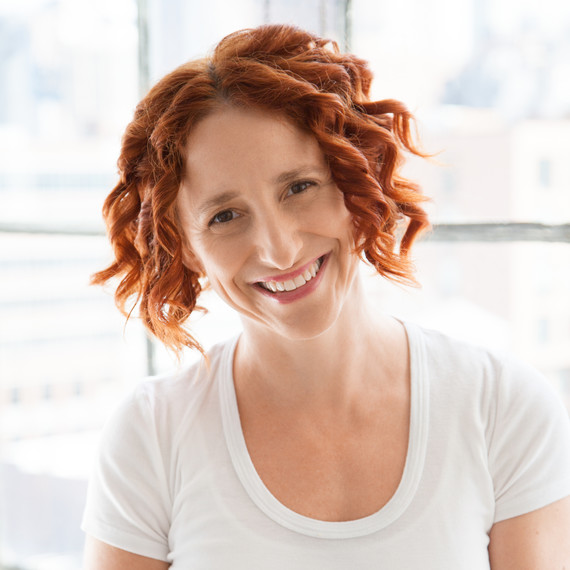 Sarah Carey is editorial director, food and entertaining, and leads the team. You might know her from her video series EveryDay Food. She's been cooking in the test kitchen for 18 years and her essential kitchen tool is a spider. Sarah has many favorite foods, too many to list here, but contenders for the top spot are tomatoes, like in her recent salad, and peaches, particularly in pie. And, she says tomatoes and peaches, along with chiles are her defining ingredients. We know she also loves baking holiday treats. Her absolute favorite recipe on our site is the Chewy Chocolate-Gingerbread Cookies that she makes every year for the holidays: "They're spicy with ginger and chewy and dense and chocolatey and crunchy all at once."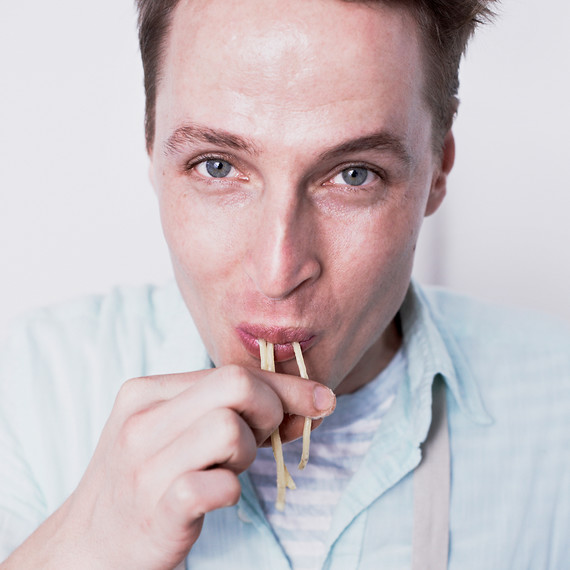 Our deputy editor, Greg Lofts, does a lot of food styling; for the cover of the magazine (when it's a food image) and for food-related stories that require travel and working magic in a strange kitchen rather than the trusty 42 burners like this fabulous cocktail story. He says one of the things he enjoys most is the collaborative aspect of creating beautiful food imagery as part of an artistic team. Like the other food editors, he conceives stories and develops recipes. His favorite ingredient is watercress which he uses in place of lettuce in a sandwich and "by the handful, right out of the bag, at any time of day." Greg claims not to have a favorite recipe on the site "because it would be like picking a favorite child." But we happen to know he's especially fond of this family recipe for goldenrods and we adore all the recipes he created and styled for this quick breads to yeast breads story.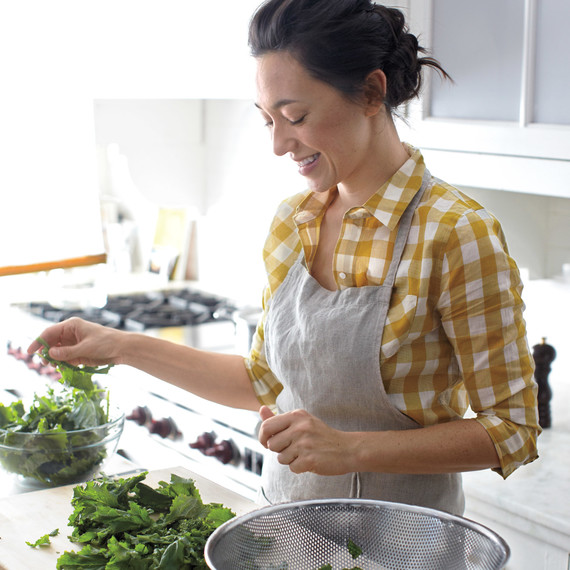 Shira Bocar has worked in the test kitchen for 13 years and is food editor at large. Among other things, she writes weekly posts and stars in the videos for our Healthy Appetite series. Knowing she's a master of the grain salad and fire-cider tonic you'll be surprised to learn that her absolute favorite food is this Yellow Sheet Cake, preferably with a super-sweet 10x frosting -- she prefers the corner slice. Another surprising thing about Shira is that she detests raisins, but being a total professional she does use them when developing recipes. No raisins though in her latest holiday menus with roast beef and an easy take on the feast of the seven fishes. In addition to the view of sunsets over the Hudson River from the test kitchen, Shira says one of the fun things about her job is "To have Martha Stewart sneak up on you and ask 'what are you making?'" 
Lemon, olive oil, and salt are associate food editor Lauryn Tyrell's defining ingredients. As for foods she won't eat, there's really nothing: "I'm willing to give anything a chance if it's been prepared with love and care," she says. Her favorite dishes include an avocado sandwich with sprouts (which we consider a nod to her SoCal roots) and spaghetti vongole (perhaps because she attended cooking school in Italy). Lauryn develops our weeknight dinner recipes and works on other savory and sweet content. What she loves most about her job is "being regularly inspired and elevated by my colleagues," which is pretty much what everyone on the team said about their colleagues (without knowing the others had said the same). As for her favorite recipe, it dates back to when she started in the test kitchen three years ago: "My mind was completely blown by this Flourless Chocolate-Date Cake and I still think of it often."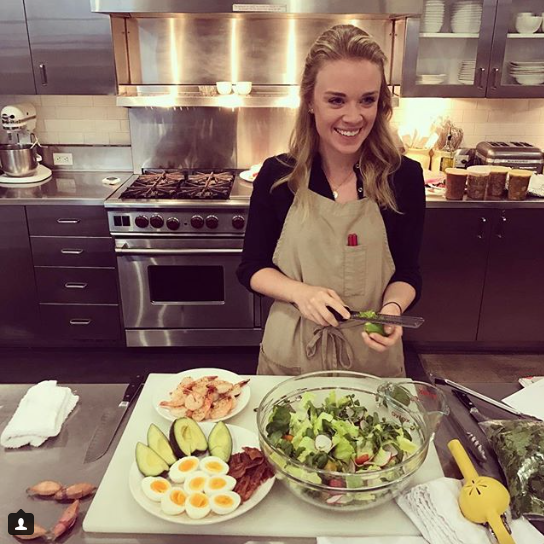 As host of our Sweet Talk video series, you might expect assistant editor Lindsay Strand to have a sugary favorite food, but actually she is a big cheese fan: "Anything from a cheesy dip  to a cheese-stuffed Arancini with Sage, or a simple bowl of Cacio e Pepe." In fact, she often orders a cheese plate for dessert. This two-year veteran of the test kitchen says fresh herbs are her signature ingredient because "They breathe life into dishes that otherwise feel flat, or just need a little something." And, her absolute favorite recipe is Chocolate-Espresso Kahlua Tart. "This recipe isn't for the faint of heart, but it's so worth it. Every slice of this decadent dessert is like a little piece of creamy, nutty, chocolatey heaven." Yum.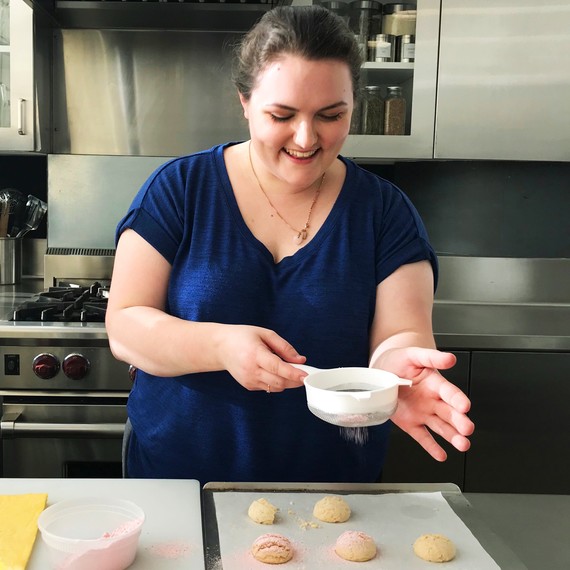 Our newest team member is Texas native and chocoholic Riley Wofford. She's our recipe tester, which means she cooks every new recipe that appears in the magazine, or on the website. She's quality control. One of the many things Riley loves about her job is getting to taste of the holidays during the summer months "When I'm testing Thanksgiving turkeys and Christmas cookies, that's fun for someone like me who lives for the time between Halloween and New Years!" she explains. Like Sarah, she has a hard time pinning down her favorite food, eventually opting for "really good bread and really good cheese." So it's apropos then that her current favorite recipe is Greg's Shokupan or Japanese Milk Bread. It holds a special place in her heart because it was the first recipe she worked on in the test kitchen.