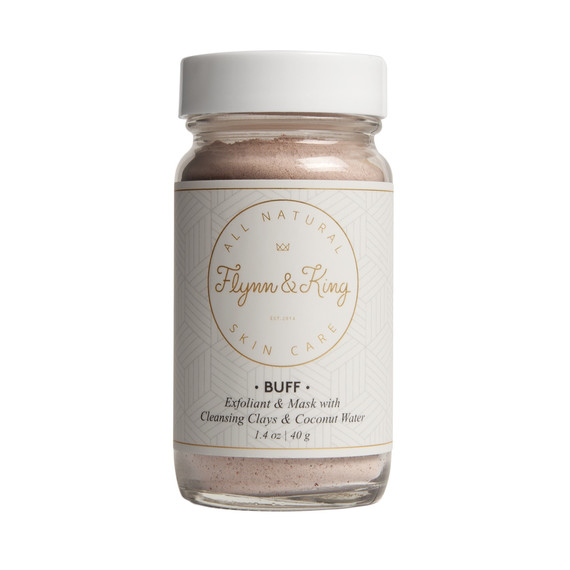 Girl boss duo, Summer Dinh Manske and Corina McDonnell know you don't have time for a fussy skincare routine. That's why the Brooklyn-based makers are all about all-natural products, all the time. "What separates us from the crowd is our transparency," McDonnell tells us. "We list every ingredient, not hiding behind any loopholes. We also list batch dates on every product so you know exactly when it was handmade by our team." Plus, all the packaging can be recycle or refilled and many of their products are multipurpose, like the Buff Facial which can be used once a week as a mask, or up to three times a week as an exfoliant -- proof that less really is more!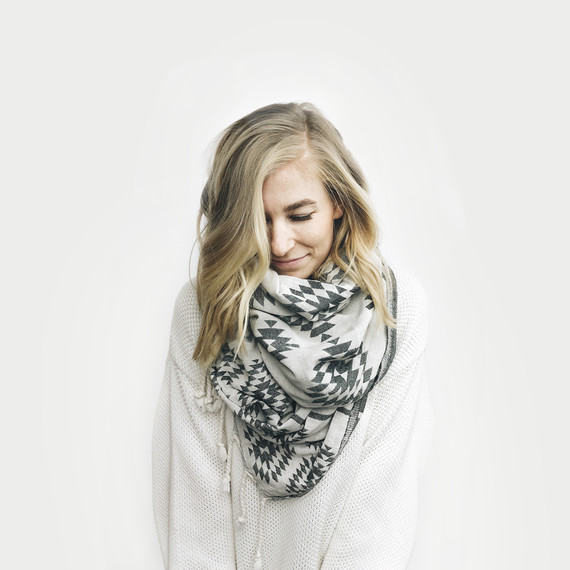 If you needed more proof that crafting is truly a gift that keeps on giving, meet Teresa Carter of knitwear line DebrosseNYC. Since 2013, Carter has been handcrafting the coziest beanies and scarves, but she didn't start her shop out of a love for yarn.  Carter first learned to crochet during a volunteer trip to Haiti as a way to help make blankets for kids in the orphanage where she worked. "One of my first blankets went to a 5-year-old boy named Debrosse," she says. Since then, she's found a way to continue give-back through her craft: 15% of all her sales go towards helping kids in Haiti, like Debrosse, afford medical care, food, and clothing. 
[CHECK OUT: 7 Ways You Can Crochet For a Cause]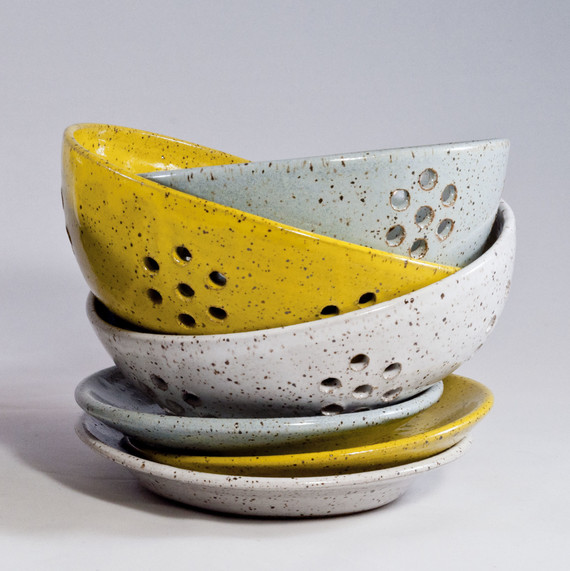 When it comes to kitchenware, we love the earthy feel of Rachael Scharf's handmade line, RachaelPots Kitchen. From cozy dipped mugs to colorful citrus juicers, Scharf is dedicated to designing pieces that are beautiful yet functional. "I'm inspired by the functionality and utilitarianism that the art of clay represents," says the artist. Ever since she began throwing at the pottery wheel in 2010, it's become a second home. "The wheel represents unlimited functional and sculptural possibilities." And if those possibilities mean timeless and display worthy tableware, then we're all for it.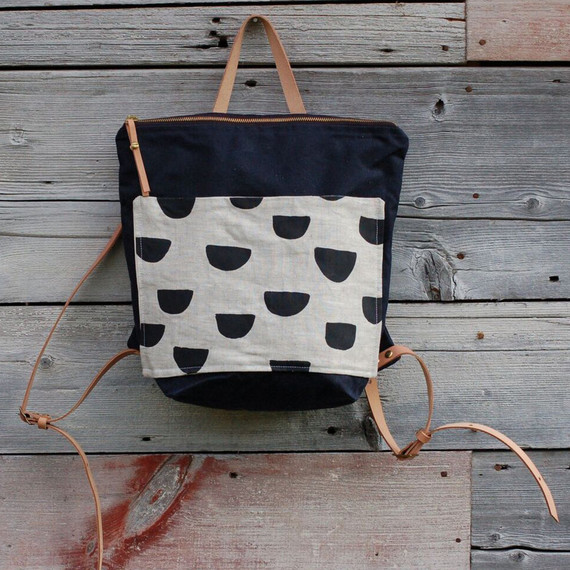 Emily Yurkevicz crafts carriers we're tote-ally in love with. The New England native starts with vegetable tanned leather then hand paints patterns onto the bags using water-based inks. But feeling good about where your products come from is just as important to Yurkevicz as their look. "I try to make sure all my raw materials are as sustainable as possible," she tells us. "For example, my liner fabric -- organic cotton canvas grown, spun, and woven in the USA -- took me months to find but it's something I feel really strongly about."
[SHOP: More of Our Favorite American-Made Makers Here]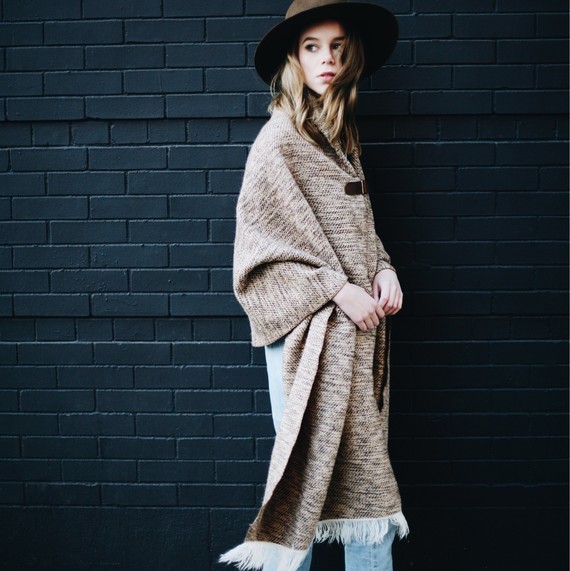 Inspired by wanderlust and adventure, Mackenzie Edgerton and Blaine Vossler's San Francisco-based lifestyle brand, The Local Branch, already has us itching to explore the world. First launching in 2009, the husband-wife team spent a year traveling the country selling their artisan apparel, leather goods, and accessories out of a mobile Airstream workshop. Now, living in New York, they've continued to handcraft their products with love, locally sourcing leather, wool, and brass supplies. Whether you're looking for 100% wool sweater capes to keep warm or carry-all totes to quickly turn into everyday essentials, this duo has you covered.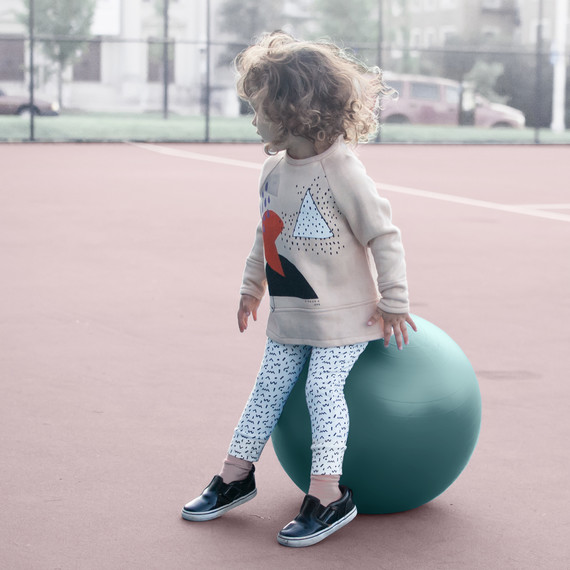 At contemporary children's clothing line, Tale of Monsters, playfulness is the first rule of design. Inspired by the fantastical energy of childhood, the abstract-printed tunics and jumpers have all of us wishing we were kids again. Plus, each piece is made out of the softest sustainable organic bamboo and cotton fabrics (warning: they'll never want to take these off!) "We want [kids] to be brave and bold, free and kind," says designer Angelica Consejo. "Because that's the way we want to see our future. Our designs begin to tell a story for kids to finish."
[NEED: More Gift Ideas For Kids? Shop Our Favorites Here]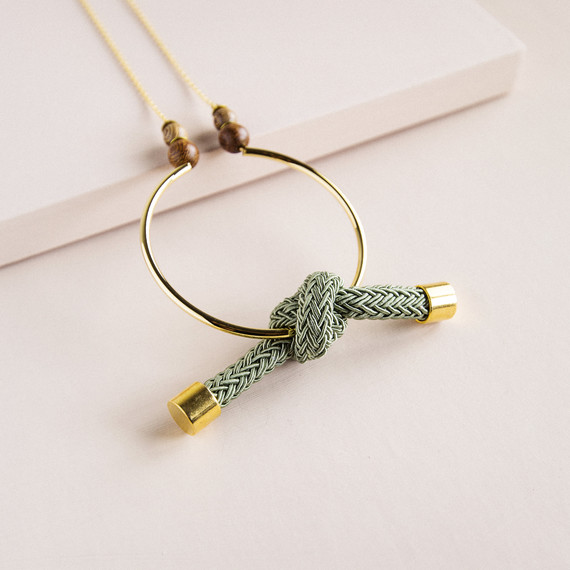 It was a mission trip to the Democratic Republic of Congo that first inspired Sarah Bayot to turn her jewelry-making-hobby into a social enterprise. In 2014, she launched Kicheko Goods out of Washington, D.C, to not only share her industrial-chic accessories -- combining wood, metal, and fabric -- but to raise money for children's education in Eastern Congo. Since then, Bayot has helped fund a six-classroom building for the Mango Tree School, as well provided scholarships for over 70 children to attend classes. Each purchase from her collection continues to provide financial aid for students in need.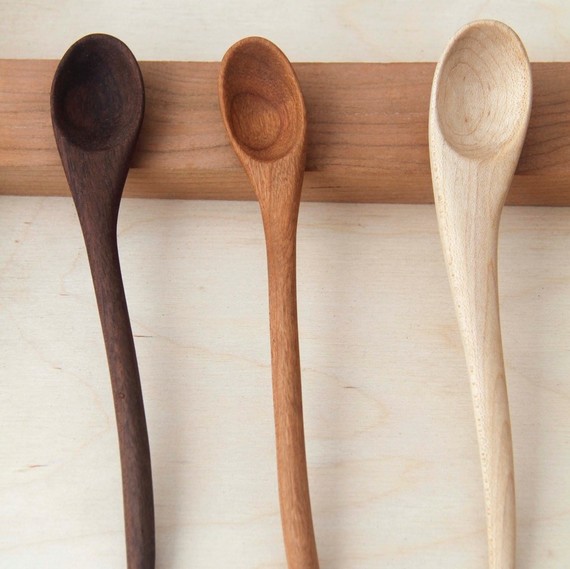 After Naomi Feuerstein found her woodwork calling as a student at Pratt Institute, she ran with it and never looked back. Driven by a passion for and fascination with her medium, the Brooklyn-based artist takes pride in hand-selecting every piece of reclaimed wood she carves. "Wood is simultaneously hard and soft, and each type of wood has distinct characteristics from tough wood for cutting boards to pliable wood, which can be bent into fantastic curves," she tells us. Overlook Woods features one-of-a-kind creations like tree-branch boxes, a line of kitchenware, and custom designed furniture, all rooted in a rich history.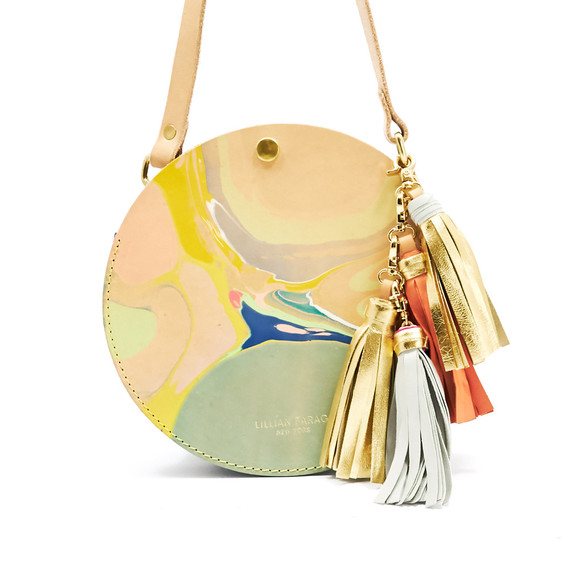 It's not just NYC designer Lillian Farag's playfully feminine-yet-bold style that sets her work apart. "I paint all my leather products by hand using a washy abstract technique," she explains. "There's lots of metallic and iridescent (leather-safe) paints; even glitter which you don't typically see on leather!" And because all her accessories are make from all-natural vegetable tanned leather, they'll darken with time resulting in a rich -- and truly unique -- piece.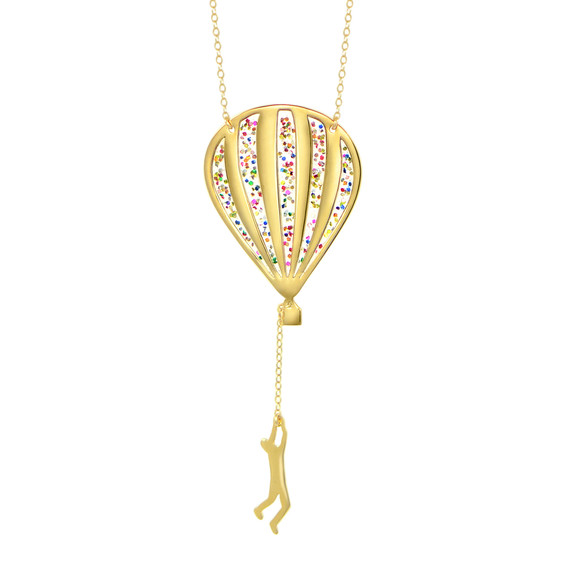 As an only child, Virginie Millefiori spent a lot of time daydreaming and doodling. Today, the same youthful whimsy inspires her jewelry line, guaranteed to make you smile. From a confetti-spotted hot air balloon necklace to colorful "happy pill" and citrus slice charms, the French designer's line is one of subtly sassy statement pieces we can't get enough of. "For me, color combinations are like music for our emotions," says Millefiori, who's been creating her jewelry, including custom designs, in New York City since 2010. "I love playing with them to make merry little pieces that can brighten your day."
[SEE: Our Favorite Gift Picks for the Style-Obsessed On Your List]