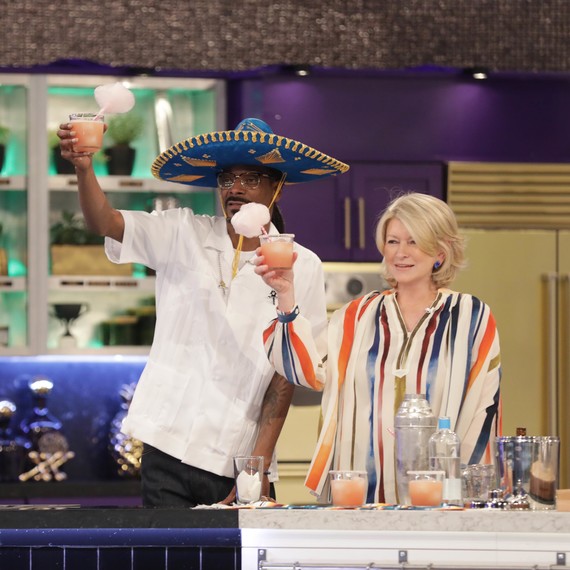 From star ingredients (that may make some squirm) to seasonal sing-alongs, our favorite daring duo is prepared to seriously get their party on. First up is a nod to all things Mexican. Guest Kelly Rowland brings a bottle of mezcal to get things started. Helping the crew throw a few back in style is George Lopez. He brings a legendary, shot-taking contraption he calls the "Quatro Drink-O." And who will be the lucky soul to slurp up the worm at the bottom of the bottle? Only time (okay, a lot of mezcal…) will tell. 
(MIX IT UP: With Our Tried-and-True Tequila Cocktail Recipes)

Martha soon reveals something bold to bite on: cow tongue tacos. Snoop, on the other hand, prefers his tacos a la "cheap beef," with all the trimmings, and one unexpected topping that has Martha, well, pending approval. 
(TRY: Our Tastiest Taco Recipes)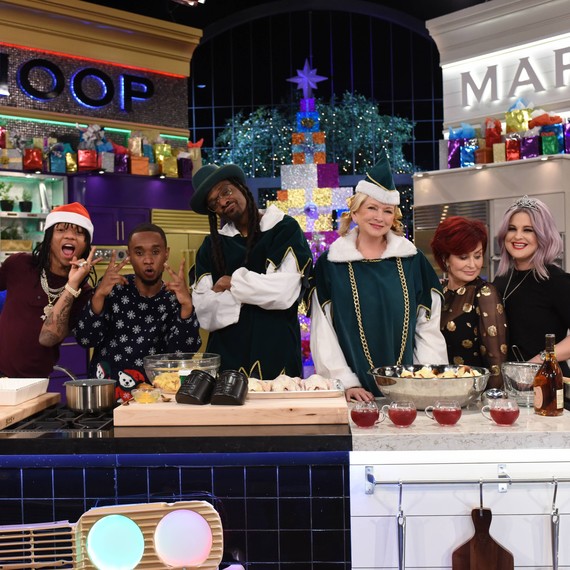 Post-tacos, be sure to leave room for another star-studded episode. Check out Martha and Snoop's matching elf outfits, they're officially ringing in the holidays with Kelly and Sharon Osbourne. And rounding out the festive feast is hip-hop duo Rae Sremmurd, who lead the show's second annual celebrity sing-along. Then, strap in tight for an 8-foot booze luge that promises to be just as much fun as it sounds.
Check out a sneak peek of mezcal shots below, and don't forget to tune in tonight!