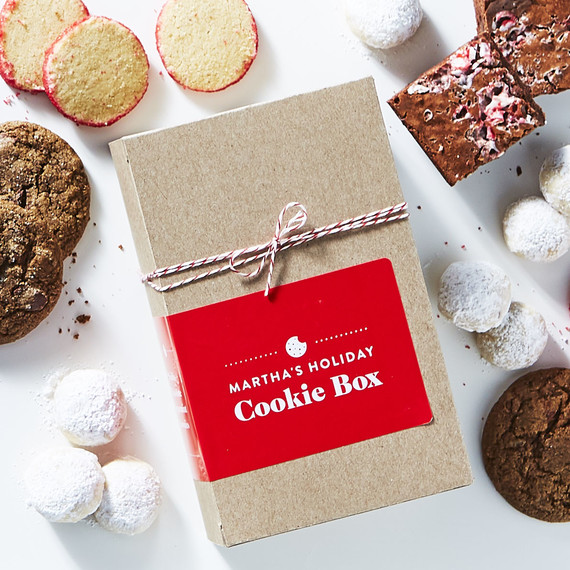 Imagine the holiday baking shopping trip and recipe planning has been done for you, then all of the supplies are delivered right to your door for $38.99. Sounds pretty sweet, doesn't it? Martha & Marley Spoon's new Holiday Cookie Box does exactly that. The all-new baking kit comes with pre-portioned dry ingredients and step-by-step instructions to make four of Martha's delicious baked goods. It's the convenience of a delivery service with the charm of home-baked goodness.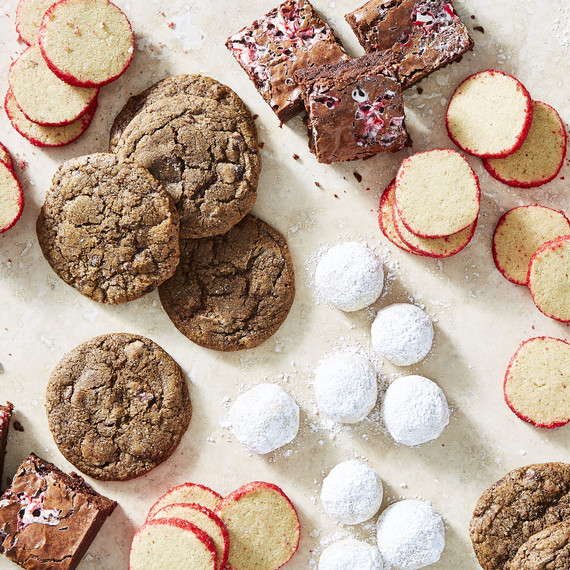 Classic sugar cookies are a holiday staple, but why not mix up your recipes with a few of Martha's picks? Each baking kit comes with the dry ingredients and recipes for these four crowd-pleasers:
Big Martha's Noel Nut Balls (bakes 60 1-inch balls): This long-standing Kostyra family favorite recipe comes from Martha's mother. Honey and fresh finely chopped pecans come together for a sweet crunch. Get the snowball-like appearance by rolling the bite-sized treats in confectioners' sugar.
Brown Butter Cardamom Cookies (bakes 40): Indulge in golden brown butter and pure vanilla extract with these festive cookies. The addition of cardamom and a dusting of colored sanding sugar will be the talk of your neighborhood cookie swap.
Chewy Chocolate-Gingerbread Cookies (bakes 24): Kids and adults alike will eat up these delectable cookies. Mix Callebaut bittersweet chocolate with molasses and fresh and candied ginger for a spin on the traditional recipe.
Double-Chocolate Peppermint Brownies (bakes 16): Why use only one type of chocolate when you can use two? Bittersweet chocolate and cocoa powder are the stars of these fudgy brownies. Crushed candy canes take them from an everyday favorite to a seasonal delight.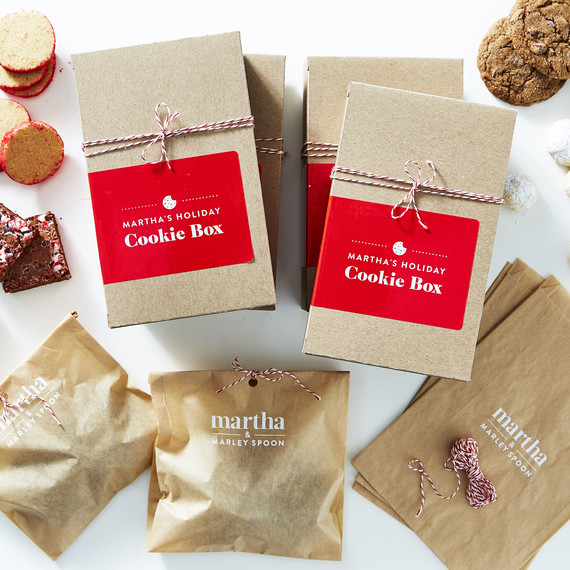 Each kit yields an impressive 11 dozen treats and comes with parchment cookie bags and red and white baker's twine. Gift them to family and friends, serve them at holiday parties, bring them to the office potluck, or exchange them with neighbors. And since the baking kits are available past the new year, Martha & Marley Spoon has you covered throughout the holiday season. If you accidentally give away all of your cookies without enjoying them for yourself, just order another box and heat up the oven!
Order your Martha & Marley Spoon Holiday Cookie Box online for $38.99 now through January 3, 2018.