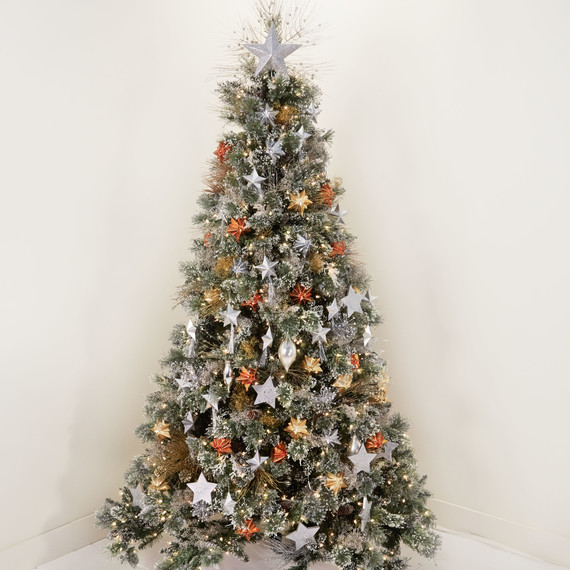 Tonight, look up. On a dark winter's night, there is always a spectacular sight to behold: shooting stars, twinkling constellations, glowing far-off galaxies, and the ever-present North Star. Magical and mysterious, stars have long held universal appeal. And on Christmas, they hold a special brilliance.
This inspiration gave vision to our celestial Christmas tree. This sparkling pine tree — with its iridescent tips — is reminiscent of one you might find on a walk in the woods. And our ornaments look as if they were hand-plucked from the cosmos. To give it a gentle starlit quality, we draped the boughs of the tree in string lights with a technique that enhances the depth of the tree while also concealing the wires. Starting at a bottom bough, string lights along the underside of each branch. When you reach the ends, loop lights around the top of the branch and work back to the tree trunk. On the upper branches, reverse this and string lights first along the top, then back around bottom.
[FIND INSPIRATION: Christmas Star Decorations]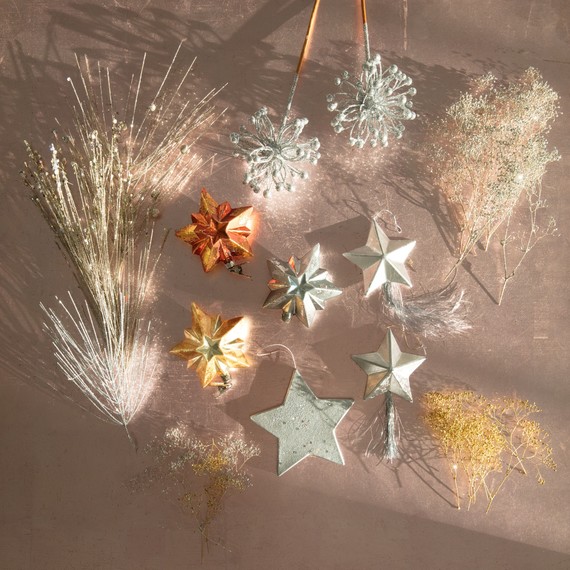 The holiday season's most hallowed symbol need not be limited to the top of your tannenbaum. Try your hand at making sparkling ornaments and shimmery decorations that you'll enjoy for decades to come. Here: a mix of radiant starburst picks, shooting stars with tails of tinsel, earthy elements in the form of mini gypsophilia boughs — finely glittered in gold and bronze, and glass ornaments with a certain patina quality that only enhances their luster. Adorn the branches with strands of white lights in different-size bulbs, and don't worry about distributing them evenly — clusters of brightness here and there resemble constellations.
[MAKE THESE: Shooting Star Ornaments]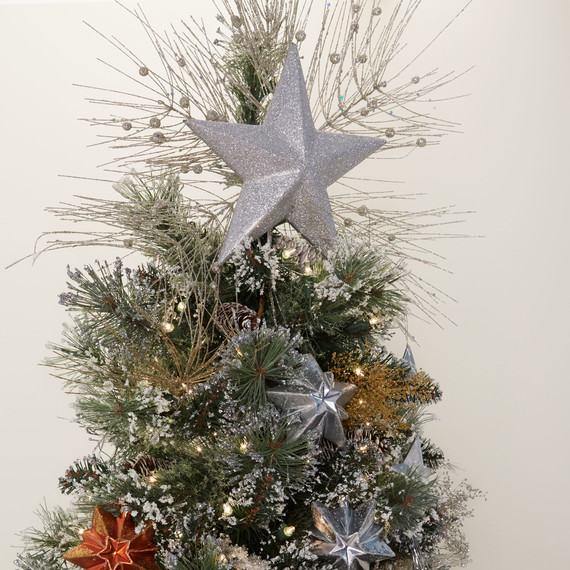 And what would a celestial tree be without a star topper? We used sequined picks on a papier-mache star that was glittered and spray-painted silver. Dim the lights, and the rest is magic.
Feeling inspired? Watch how to decorate a celestial tree at home: