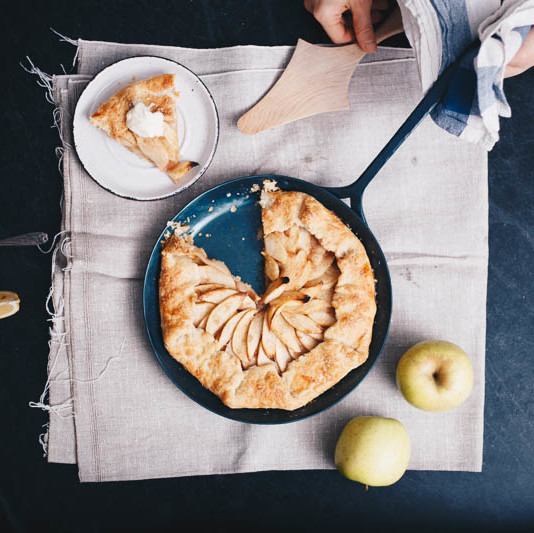 Blanc Creatives
Talk about a sexy pan. These textured, carbon steel beauties are hand-forged by a team of 10 in Charlottesville, Virginia. Founded by blacksmith Corry Blanc, Blanc Creatives crafts heirloom quality cookware including skillets, sauté pans and roasters. Why will the cook in your life be smitten? Besides the cool, rugged look, carbon steel heats evenly, similar to a cast iron pan but unlike the beloved kitchen staple, it's much lighter and easier to work with. Another bonus: the pans -- which can be used on stove tops, in ovens or on campfires -- get better with age and use. More home cooked meals -- a win for everyone.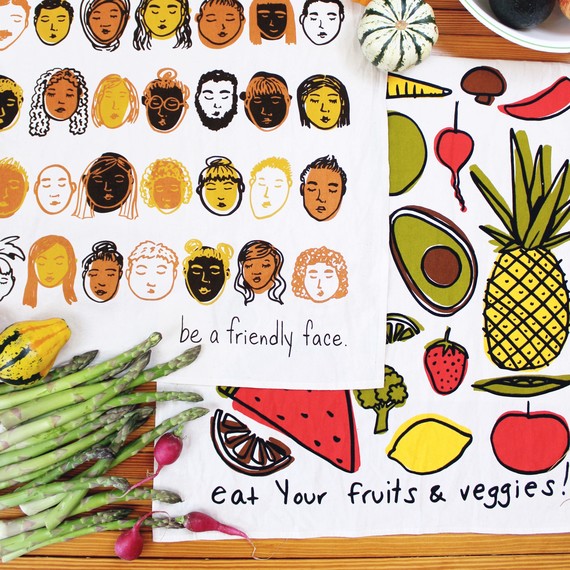 Calhoun & Co.
"Everything and anything can be a spark of inspiration," says Kerry Stokes, co-founder of adorable home goods line, Calhoun & Co. "From colors and insects to New York City and my dog Slug -- his ability to nap and get cozy anywhere at anytime is incredible!" Luckily, maximum cozy vibes are key when it comes to designing their one-of-a-kind knits, throws, and linens. Based in Brooklyn, N.Y. Stokes and her best friend-turned-co-founder, Abby Frik, are all about comfy living, peppered with wit. Whether you're snuggling up with a super-soft "Good At Naps" blanket or drying your dishes with an "Eat Your Fruits and Veggies" dish towel, these girl bosses have got your home decor covered.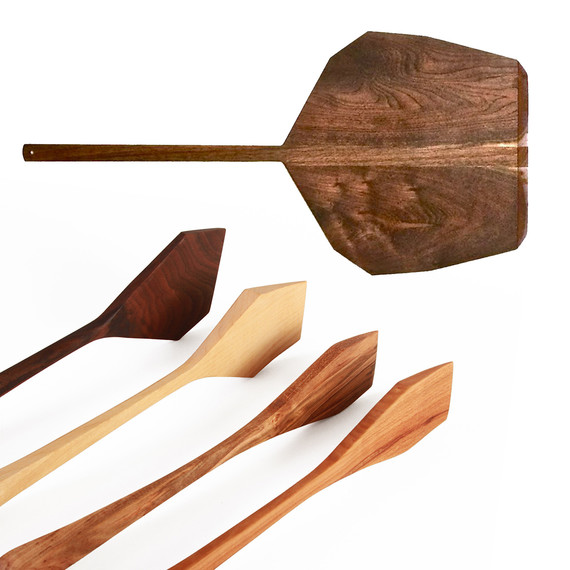 New York Heartwoods
In 2011, Megan Offner started milling trees that were fallen and diseased. Logs from urban tree removals, she explains, are often destined for landfills. "I wanted to create a business that produces zero waste, conserves forests, and makes lasting, beautiful objects," Offner says of the line of striking furniture, like the mid-century and Japanese inspired Trestle dining table, she produces with business partner Marcus Soto, using fallen Hudson Valley tress. In September, the duo launched a collection of kitchen accessories sure to delight the cooking enthusiast on your list. We especially love the Pizza Peels, which, like all NYH items, can be ordered in a variety of wood species.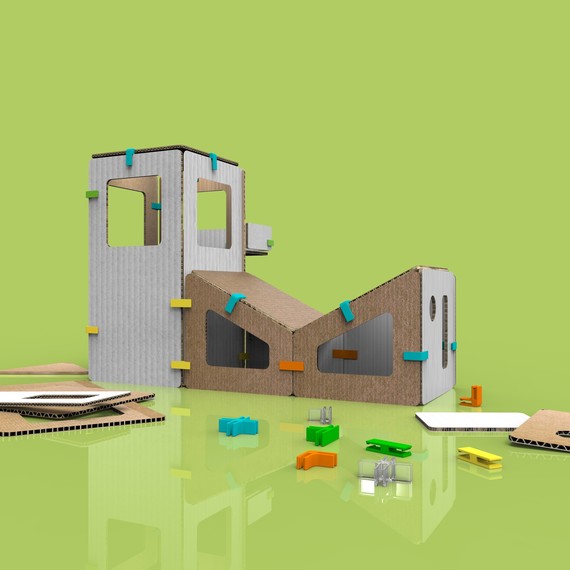 3Dux | Design
Keep the kiddos entertained all winter break long with these DIY design kits -- made for kids by kids. Plus, there's a secret catch: they don't come with any instructions. Each combo kit features various blank cardboard cut-outs -- paint them, decorate them, drench them in glitter -- and colorful 3D-printed connectors for endless building possibilities. Connectors even work with all kinds of cardboard, a perfect reason to upcycle those empty cereal boxes! Brainchild of teen siblings, Ayana and Ethan Klein, 3Dux | Design is based in Connecticut, crafted in the USA, and encourages future architectects as young as five-years-old to build, experiment, and get their STEM on (without even knowing.)
[SHOP: Our Adorable Gift Guide for Pets]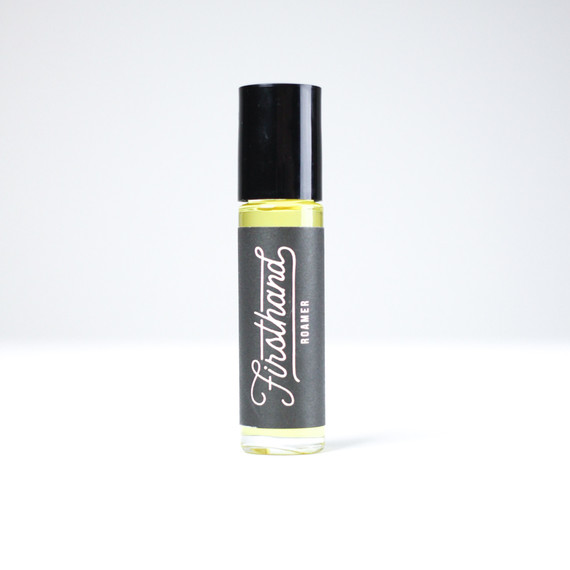 Firsthand Supply
Why put anything in their products that they wouldn't use themselves? That's Josh Hester and Filipe Inacio's mantra when crafting their collection of grooming goods and home scents. Since 2016, the duo behind Firsthand Supply -- founded out of a small Massachusetts apartment -- has been sourcing and using only all-natural ingredients like beeswax, jojoba oil, and grapeseed oil. Today, they whip up everything from styling clay, soaps and candles to balms and beard oils. Once they had completed their quest to create the perfect pomade, let's just say the sky was the limit. Plus, with the sleek design and fresh sandalwood scents of Roamer, their best-selling roll-on cologne, you can have every man in your life smelling mighty fine in no time.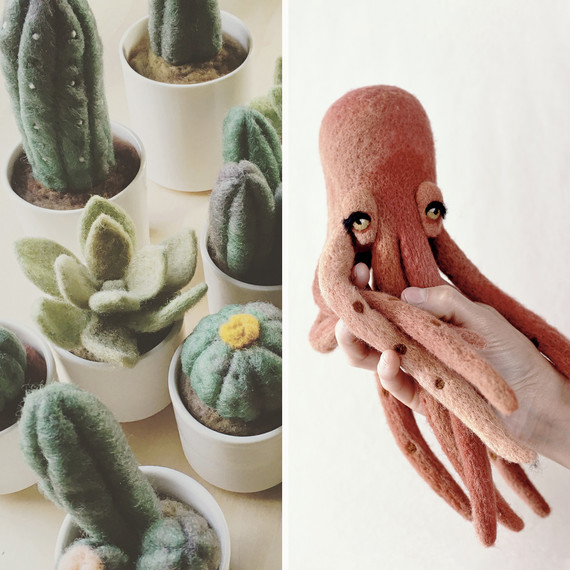 PetitFelts
"I've always loved animals. I used to sculpt little animals out of Sculpey when I was a kid," says Jocelyn Gayle, the artist behind the whimsical shop PetitFelts. The Kingston, N.Y. resident -- who is self-taught in needle felting and spends between 3-15 hours creating each of her adorable creatures -- has recently expanded her line to include DIY kits (including everyone's favorite: the succulent!). Each pack comes complete with supplies and detailed illustrated instruction. Not feeling crafty? You can always purchase one of Gayle's adorable foxes, octopuses or whales. The decorative objects/toys are great for nurseries or just as pretty conversation starters on your bookcase.
[SHOP: Our Round Up Of American-Made Jewelry Brands]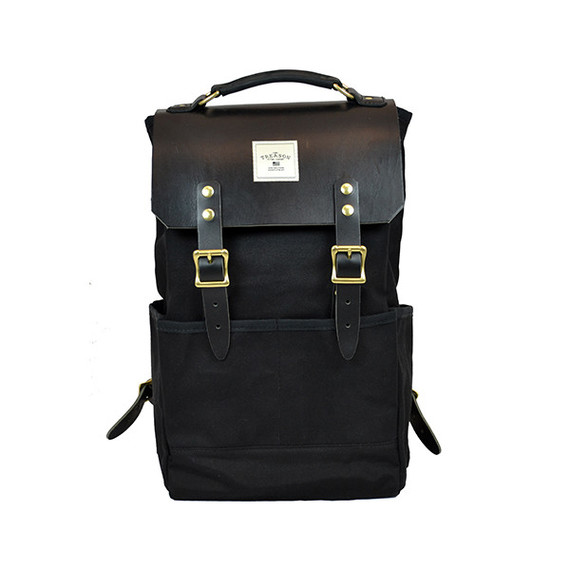 Treason Toting Co.
Got a lot on your back? Let Aaron Jones and Jason Bass, founders of the Treason Toting Company, help take a load off. The Baltimore-based (and born) duo first launched their bag line in 2013 as a way to comfortably carry their everyday essentials. With Jones as a trained tailor and Bass as a businessman both needed durable cases to tote around laptops, notebooks, mending tools -- you name it. Inspired by the urban industrial feel of their hometown, they created a line of sturdy and stylish bags, from backpacks to duffels. Each features ultra-comfy straps, Napa Valley leather, and solid brass hardware crafted for all degrees of wanderlust.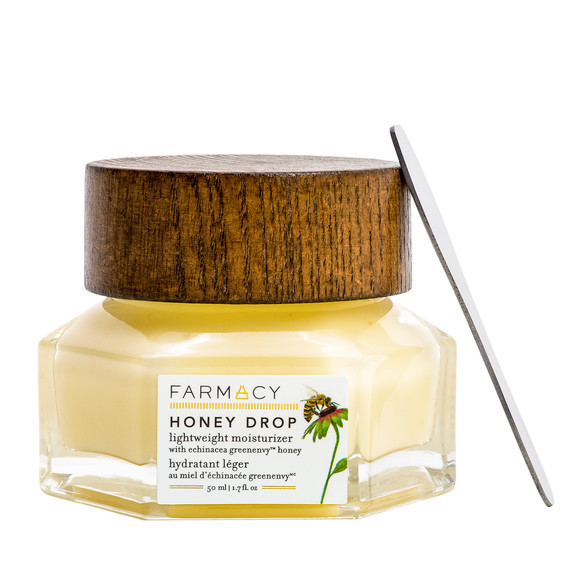 Farmacy
If your beauty loving best friend isn't already obsessed with Farmacy, it's time to get her hooked to the 'farm-to-face' skincare brand. We been longtime fans of their hydrating (and adorably packaged) sheet masks and warming Honey Potion. Each of the brand's products feature a strain of Echinacea called GreenEnvy™, which protects collagen and fights skin spots. Another reason to get on board: this star ingredient is grown at farms in Cairo, N.Y. and Damascus, P.A., helping to revitalize the farming community in the region.