Let other bakers wrestle with hot irons to create traditional Swedish rosettes. You can just grab a pair of kitchen shears -- or hand kids' scissors to a household elf who has a knack for making paper snowflakes. All you need are three ingredients -- store-bought wonton wrappers, safflower oil, and confectioners' sugar -- and 30 minutes. Fold the dough squares into triangles, and snip diamonds, semicircles, and notches into the edges. Then unfold them, fry, and dust with sugar. The most magical part? Just as in nature, no two are alike.
Get the Sweet Snowflake Crisps Recipe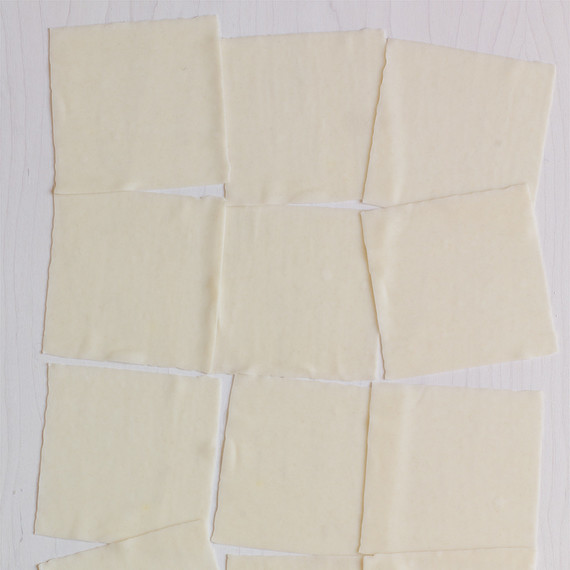 Step 1: Fold
Join two corners of a wonton wrapper to make a triangle, then fold in half again.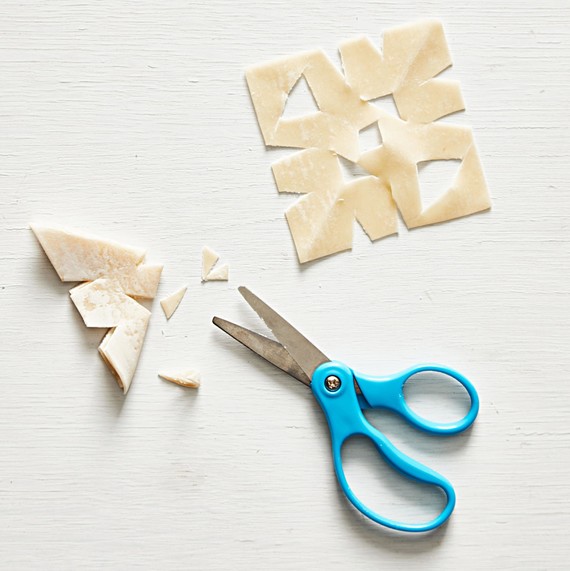 Step 2: Cut
Snip shapes into corners and sides of triangle.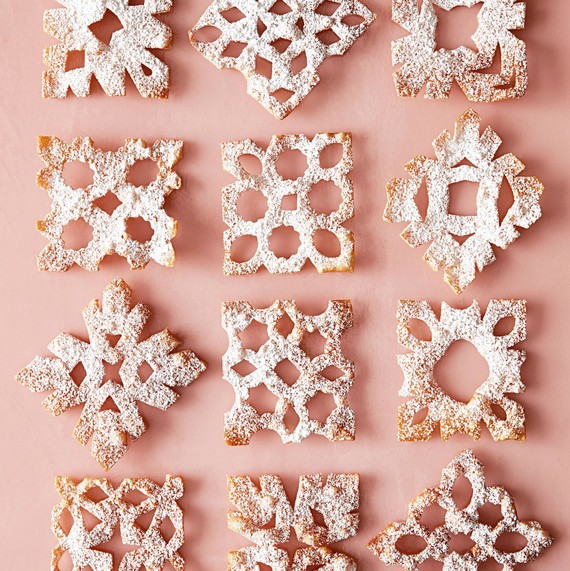 Step 3: Cook
Unfold and fry for 2 minutes in a hot, neutral oil, like safflower. Let dry on paper towels, then dust with confectioners' sugar and serve the same day.
Get the Sweet Snowflake Crisps Recipe