The holidays call for a grand, celebratory meal. We've updated three classics -- roast beef, creamed spinach, and cheesecake -- so that they're sumptuous enough for the occasion but brilliantly simple to prepare. This showstopping menu is sure to become your new holiday tradition.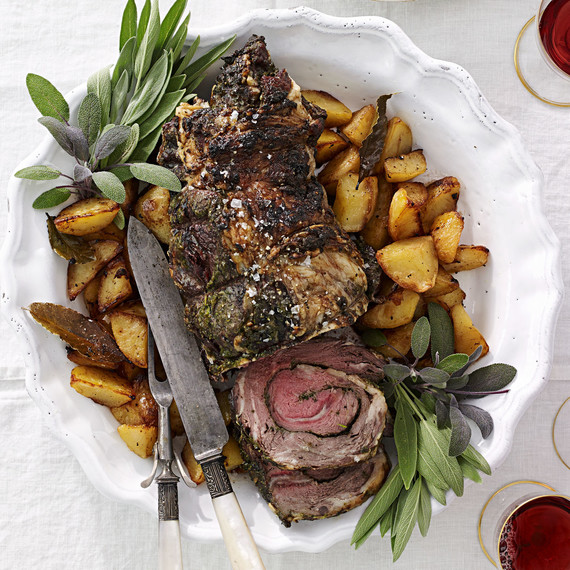 Rolled Rib-Eye Roast with Crisped Potatoes
If your holiday isn't complete without this yuletide stalwart, may we suggest a refined roast: boneless, butterflied, and slathered with a mellow roasted-garlic-and-herb marinade that flavors the entire cut, inside and out. While the meat rests, roast potatoes in the pan drippings along with some duck fat -- the rich flavor is well worth the extra ingredient.
Get the Rolled Rib-Eye Roast Recipe
Learn How to Butterfly a Roast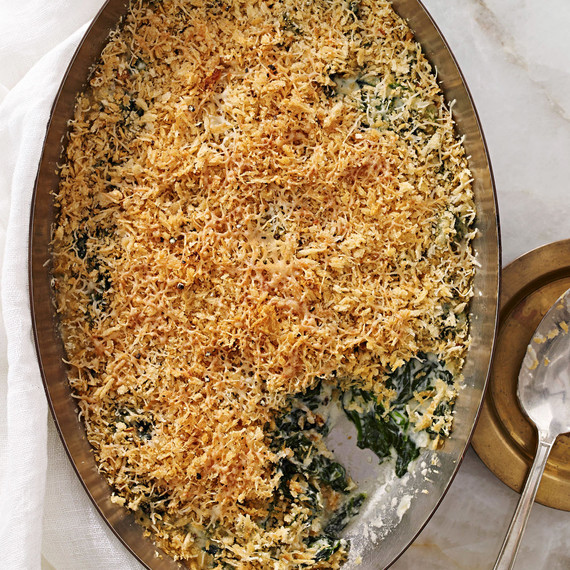 Creamed-Spinach Gratin
Why not serve a bubbling spinach gratin alongside? Dijon mustard gives the decadent steakhouse dish a spicy bite.
Get the Creamed-Spinach Gratin Recipe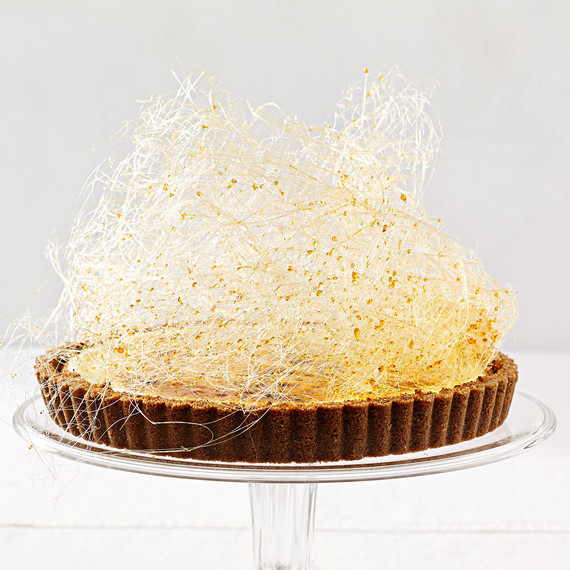 Bruleed Vanilla-Bean Cheesecake
Follow a robust roast with an airy wonder. This tart marries the press-in graham-cracker crust of a cheesecake with the crackly top and cream-to-crunch ratio of creme brulee -- all with a quick baking time and no water bath. It's divine on its own, but try a spun-sugar flourish. Though throwing hot caramel into gossamer strands takes practice, once you get the hang of it, the result is a dreamy cloud of glittery sweetness. And no, that's not an overstatement.
Get the Bruleed Vanilla-Bean Cheesecake Recipe
Watch Sweet Talk host Lindsay Strand whip up this haute cheesecake, complete with spun sugar: