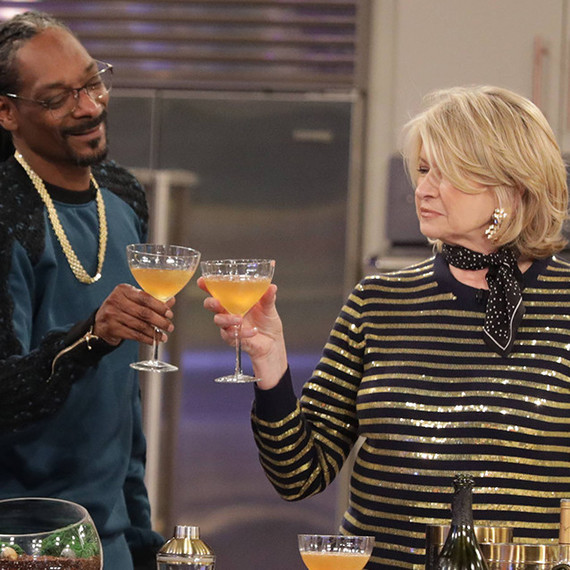 Martha and Snoop are taking their potluck party to Paris. Tonight, the duo pays homage to the most excellente and totally formidable Julia Child. Before they raise a glass -- or, let's be real, the whole bottle -- of Julia's favorite white Burgundy, look out for Martha's flawless new party trick: "pourin' one out for her homie."
(WATCH: Martha and Julia Make Croquembouche)
Who's bringing the moves to this party? It's none other than actor Wilmer Valderrama; in fact, his dance lesson is so dazzling it has Snoop and Martha feeling extra close and cozy. And singer Tamar Braxton shows off a set of searing skills that has Snoop completely blown away.
(SEE: Martha and Wilmer Making DIY Cocktail Mix Gifts)
From learning Julia's legendary secret to a perfectly poached egg to tasting escargot and a $500 macaron, it's an evening all about living large -- à la francais. Check out the sneak peek below, and don't forget to tune in tonight!